The Chaosium team has gathered for Chaosium Con...
Posted by Michael O'Brien on 7th Apr 2022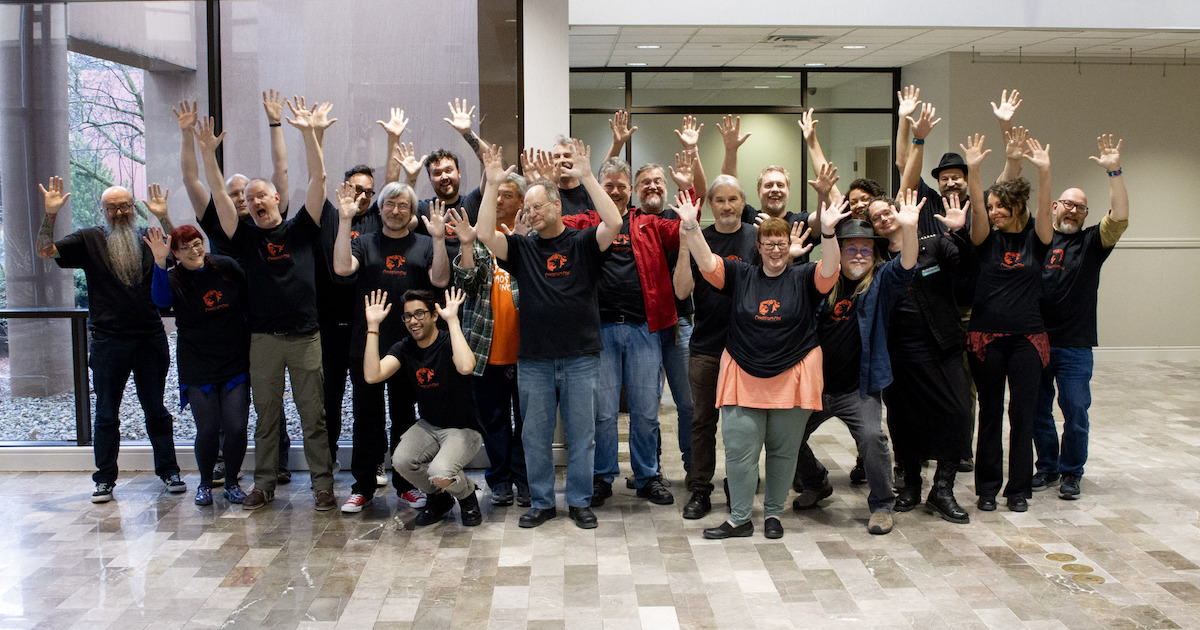 From across the globe, members of the Chaosium team have gathered in Ann Arbor, ready to welcome the tribe to the first-ever Chaosium Con!
We've also wrapped up several days of team meetings, making all manner of exciting plans. We look forward to sharing them with you!
From Left to Right: Ian Cooper, Jaye Kovach, Michal Lisowski, Jeff Richard, David Larkins, James Lowder, Nick Nacario, Brian Holland, Dustin Wright, Rick Meints, Matt Ryan, Nick Brooke, Andrew Bean, Jason Durall, Lynne Hardy, Neil Robinson, John Wick, Bridgett Jeffries, Simeon Cogswell, Todd Gardiner, Daria Pilarczyk, Mike Mason #weareallus