Chaosium is at Origins 2018 in Columbus OH this weekend
Posted by Michael O'Brien on 12th Jun 2018

Chaosium is at the Origins Game Fair this weekend (June 13-17), in Columbus OH.
Team members Rick, Todd and James will be there, along with a full suite of current Chaosium products including the 2018 Free RPG Day release Scritch Scratch. Rick also has advance physical copies of The Glorantha Sourcebook and 13th Age Glorantha for you to take a look at!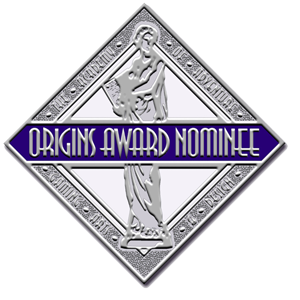 And Chaosium is in the running for three Origins Awards, which will be announced on Saturday. Wish us luck!
There are also plenty of Call of Cthulhu and RuneQuest RPG sessions happening: check out the event grid!
Come see us at Booth 807 - Aisle 800 in the Exhibit Hall: