Runemasters - Gloranthan Gaming at Continuum this weekend
Posted by Michael O'Brien on 17th Jul 2018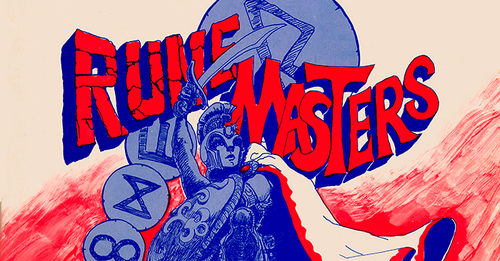 Runemasters is a new Chaosium sponsored GM collective, formed to bring Gaming in Glorantha back to the Continuum Convention in Leicester. GMs will be running 16 Gloranthan games between opening and closing ceremony, running everything from RQ: Roleplaying in Glorantha, HeroQuest, 13th Age Glorantha, Old School RQ2, even Gumshoe Glorantha and ToonQuest! The system doesn't matter, as long as it's Gloranthan!
The RUNEMASTERS are: Andrew Jones, C.J Romer, Dan Barker, Darren Happens, Doctor Moose, Mark Galeotti, Simon Bray, Simon Phipp, David Scott, and Tim Challis.
Initially formed in response to the perceived lack of Gloranthan Gaming at the Continuum 2016 Convention, it is hoped, if successful, to expand the programme to other conventions.

Continuum takes places this coming weekend in Leicester, UK. Continuum is a gaming convention held every two years (in "even" years) at the University of Leicester's Hall of Residence. The first convention of this type was held in 1992 under the name "Convulsion", which became "Continuum" in 2004.
Continuum prides itself in being a very social residential con, which offers both a plethora of RPGs, freeforms and other games, but also seminars, events and ample of opportunities to chat with old and new friends. Chaosium's Mike Mason and Lynne Hardy will be attending.