Chaosium to assist Nocturnal Media with the release and distribution of Greg Stafford's King Arthur Pendragon RPG
Posted by Michael O'Brien on 7th Aug 2018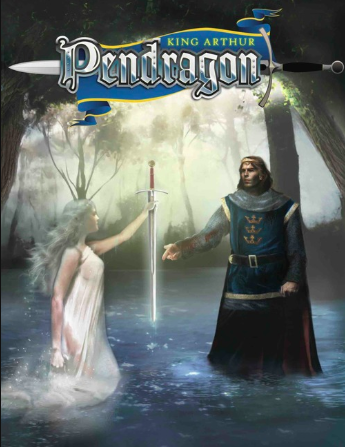 Chaosium Inc will assist Nocturnal Media in the release and distribution of Greg Stafford's King Arthur Pendragon RPG, it was announced at Gen Con on Sunday.
Said Chaosium President Rick Meints:
"After Stewart's passing, Steve Wieck met with us and we offered to be there to help him and Jennifer in any way we could. We've all agreed that Chaosium is well placed to assist Nocturnal sell and market Pendragon, get its products into distribution, and help with the fulfilment of several of its Kickstarters. Going forward this includes co-branding many of its forthcoming products."
David Larkins was also announced as the new line editor for Pendragon and related titles, as Greg Stafford transitions into a well-earned semi-retirement.