Chaosium Holiday Gift Guide 2022
Posted by Michael O'Brien on 2nd Dec 2022
The Holiday Season is here!
Chaosium has a long-standing relationship with Santa (he's a massive RuneQuest-head, after all), and this year we've put together a list of our most ideal products for the roleplaying enthusiast in your life.

HORROR ROLEPLAYING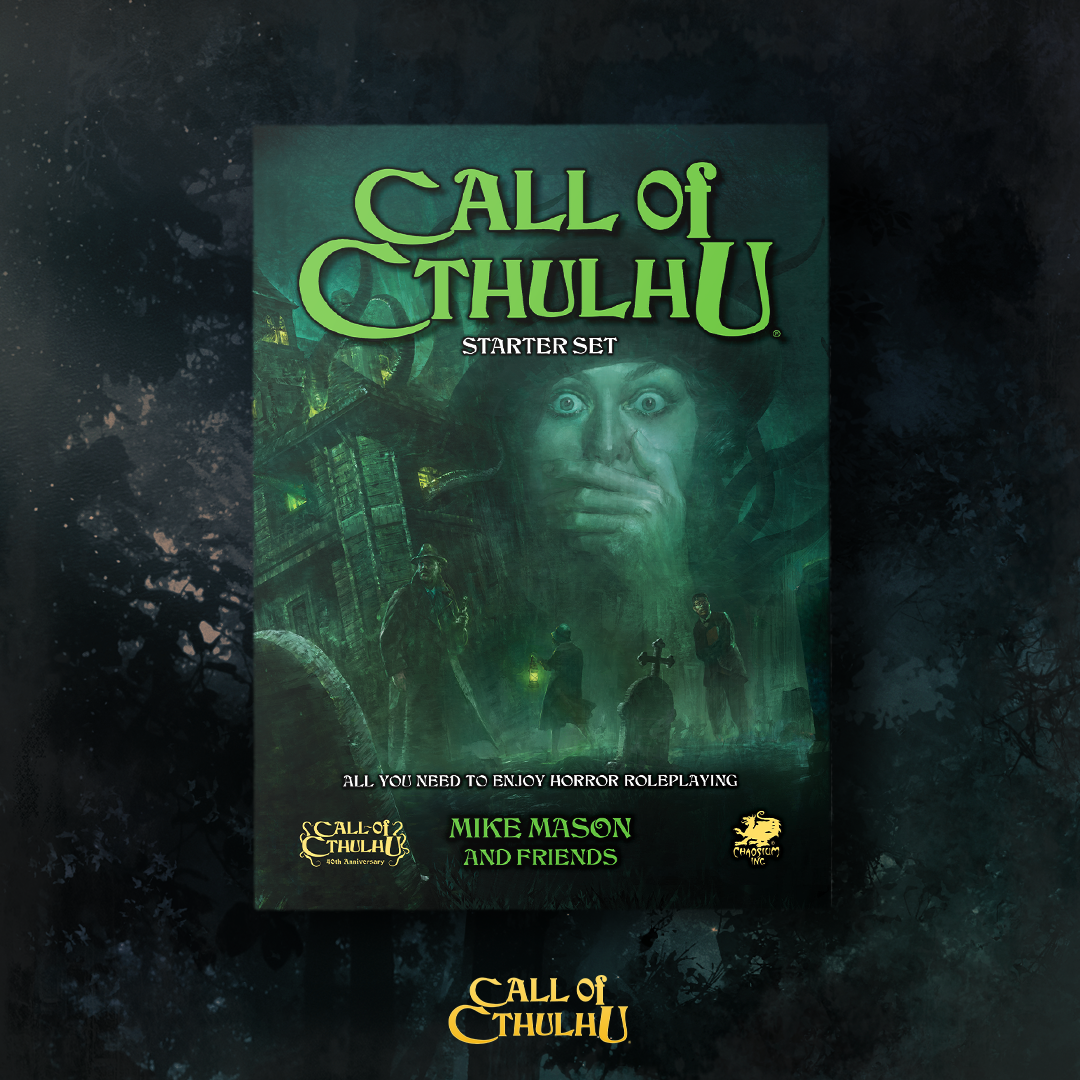 The Call of Cthulhu Starter Set
During the #HappiestSeason, it's important to remember what is most important in life: thwarting the unknowable and ancient evil that lurks just beyond the wall of sleep!
The Call of Cthulhu Starter Set contains everything you need to play the world's best roleplaying game of horror, mystery and investigation!
Containing a solo scenario that teaches you to play as you play, your loved ones will have plenty to entertain themselves throughout the holiday season—or if the family can be roped into participating, the Call of Cthulhu Starter Set includes scenarios for up to 5 players!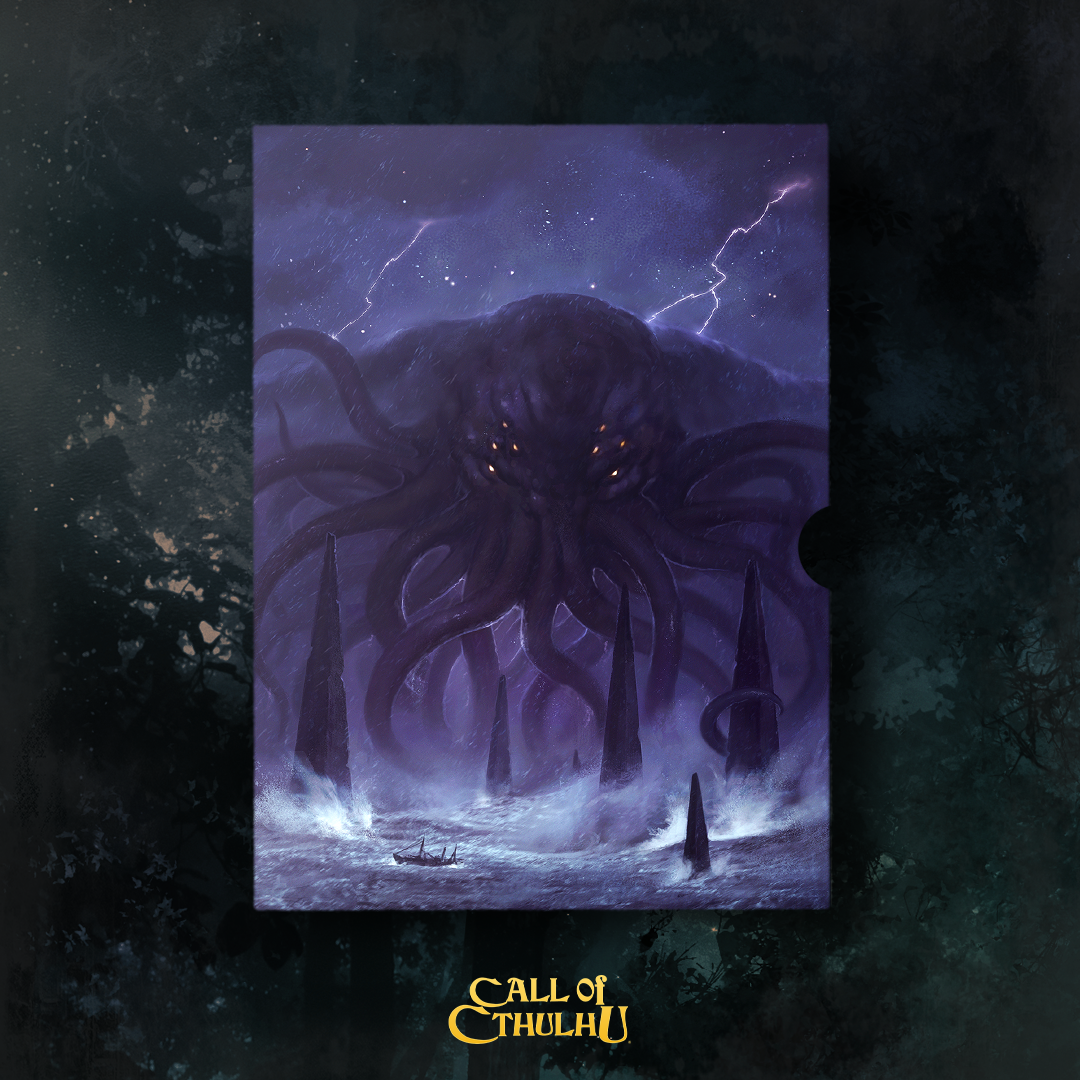 The Call of Cthulhu Slipcase Set
An extra-special gift, the Call of Cthulhu Slipcase Set is a three-volume collection containing the two core books for Call of Cthulhu, as well as the Keeper Screen Pack, which includes a collection of scenarios, maps and character sheets.
This is the ideal gift for a new Call of Cthulhu player, a Cthulhu Mythos enthusiast, or roleplaying game fan looking to take the next step in the hobby!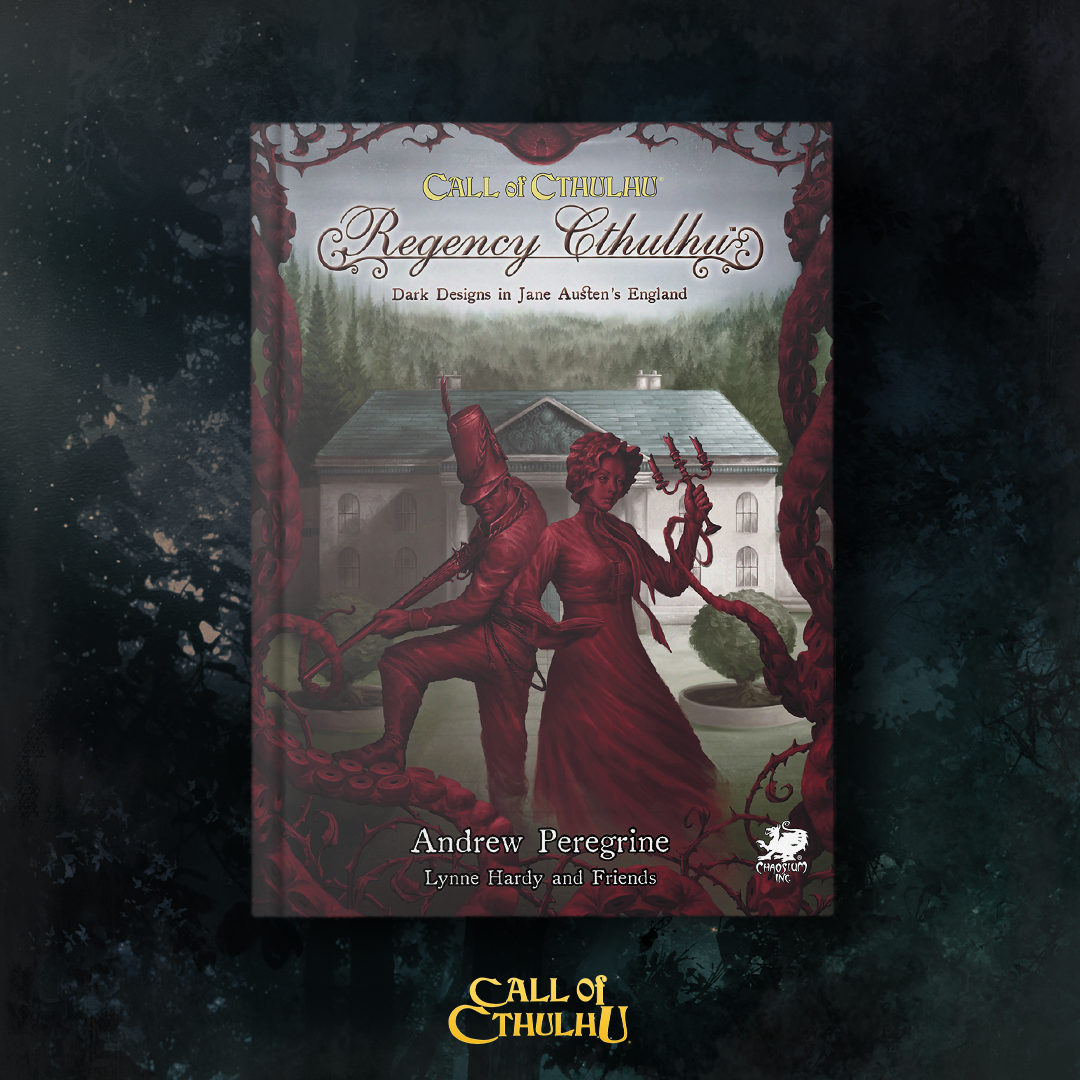 Regency Cthulhu
It is a truth universally acknowledged that an ancient unknowable evil god must be in want of cultists!
Regency Cthulhu takes your Call of Cthulhu games to merry old England in the time of Bridgerton and Pride & Prejudice.
Including new rules for Reputation, Fashion, Dancing, and Fencing, Regency Cthulhu is perfect for horror fans who want to plant their tongue firmly in their cheek, as well as established Call of Cthulhu players keen to expand their collection.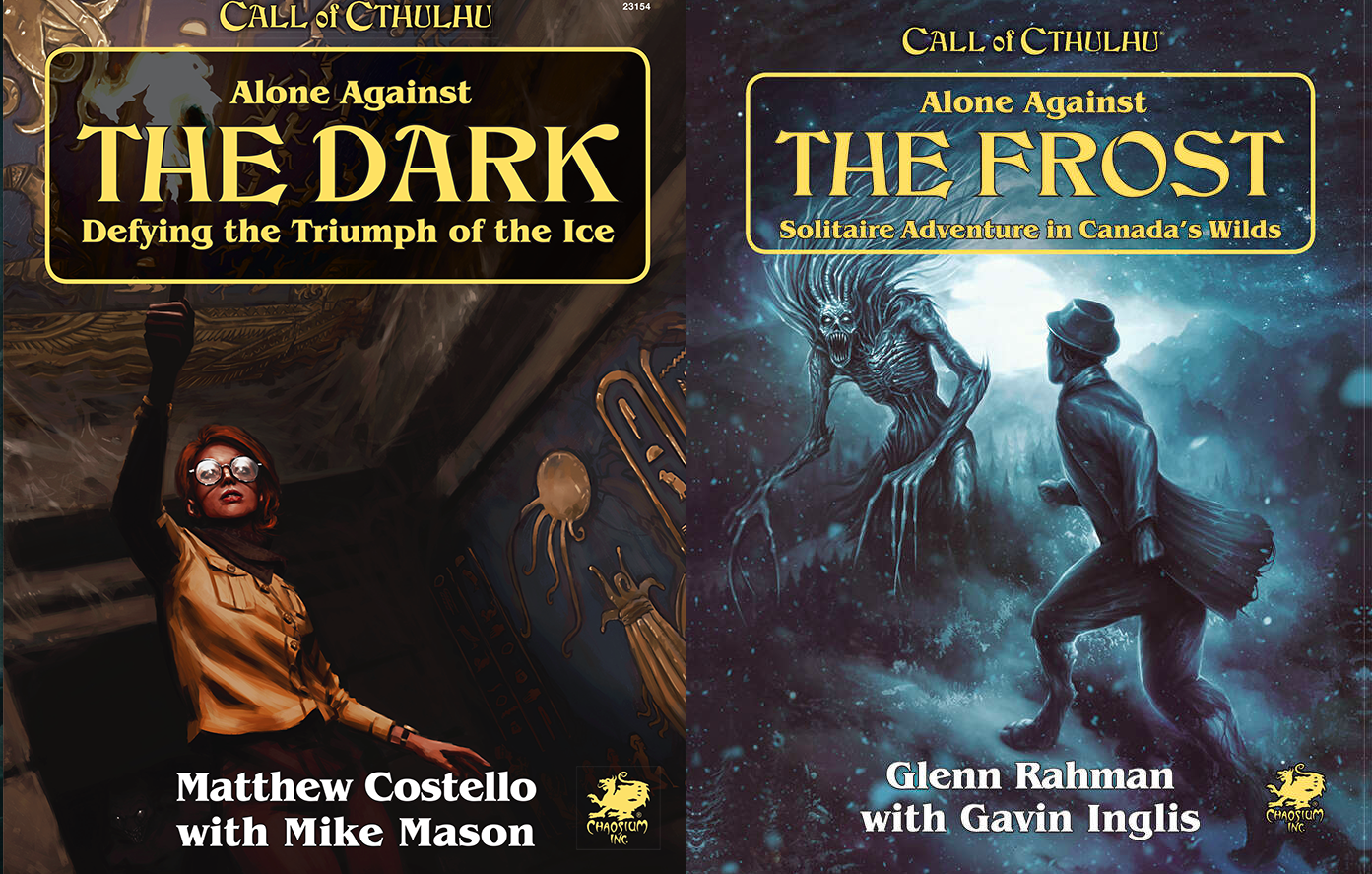 Solo Call of Cthulhu
Want to explore horror roleplaying but find it difficult to get a group together? Life often gets in the way of our hobby dreams, but thankfully with the Call of Cthulhu solo range, you can experience a game of investigation and terror with nothing but a pencil and some dice!
Our Solo Call of Cthulhu scenarios have multiple branches and can be played through multiple times. They're also a great two-player activity, with one person reading out the encounter, and then talking out the choices as a pair!
Snuggle up by the fire and solve some horrifying mysteries this holiday season!
FANTASY ROLEPLAYING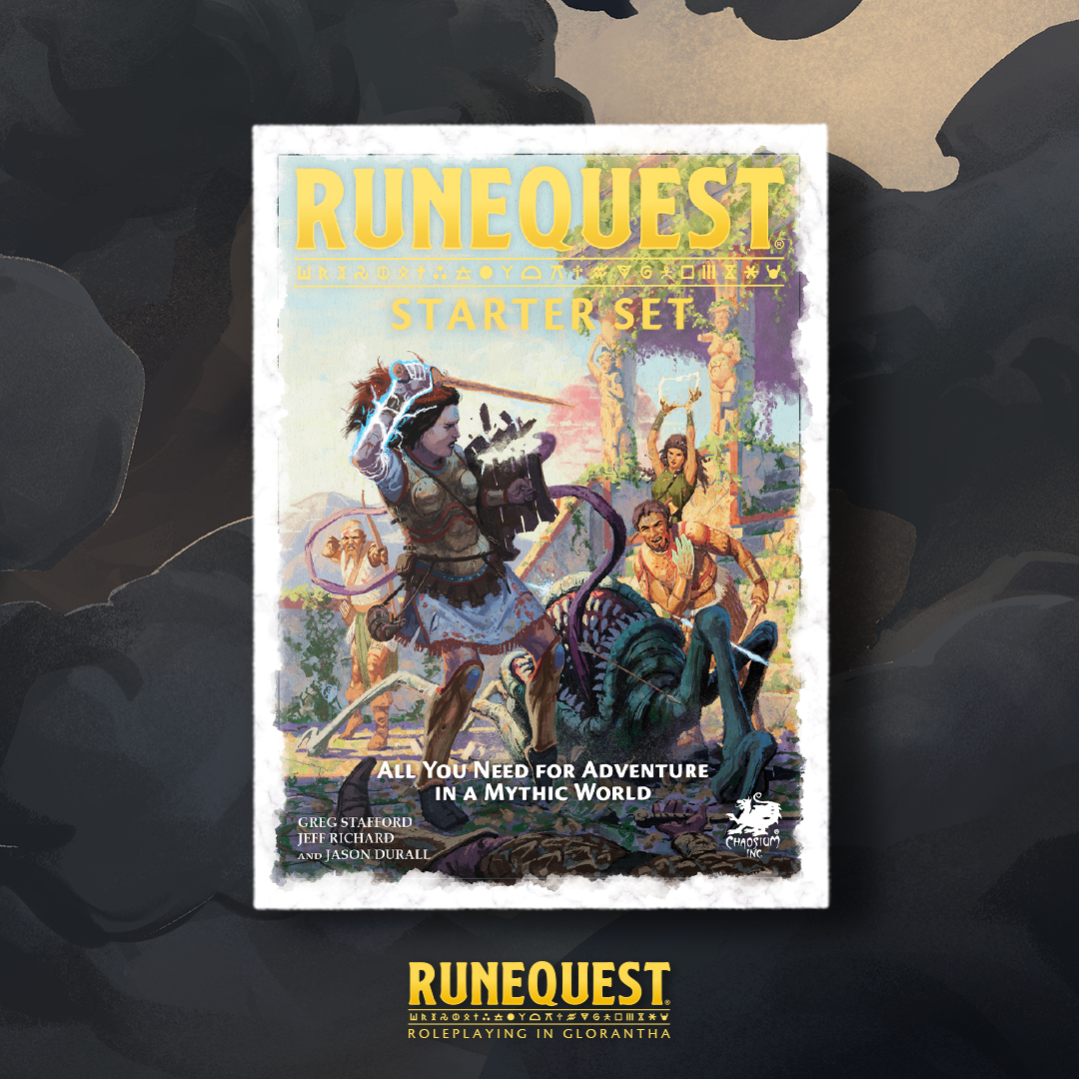 The RuneQuestStarter Set
RuneQuest is Chaosium's premier game of sword, sandal, and sorcery!
In this Bronze Age fantasy game, players take on the roles of adventurers exploring a dangerous and imaginative world like no other, where the gods are real, and their favor allows everyone to use magic.
In RuneQuest you belong to a cult, and the god you worship defines who you are. There are no character classes—your character grows as you play, getting better at the things your character does.
Want to start using a bow? Pick one up and use it! Did you start your character being great with swords, but really want to get into horse riding? Then saddle up! You'll be better in no time.
The RuneQuest Starter Set contains a solo adventure that teaches you to play, a collection of scenarios for 3-5 players, and a whopping 14 premade characters, showcasing the breadth and depth of RuneQuest character creation.
The 7th Sea Core Book
Avast, ye matey! Produce yer pistol and yer saber—the high seas await!
In 7th Sea, you are a Hero. Not just any hero—you are Jack Sparrow, The Dread Pirate
Roberts, d'Artagnan, and Milady de Winter all wrapped into one!
A roleplaying game of the highest adventure inspired by pulp storytelling, the novels of Alexandre Dumas, and films like The Princess Bride and Pirates of the Caribbean, 7th Sea is a game for all ages, for those who like to see their characters grow and succeed and look dashing in the face of dastardly villains!
With the 7th Sea core book, you'll have everything you need to set sail on the high seas.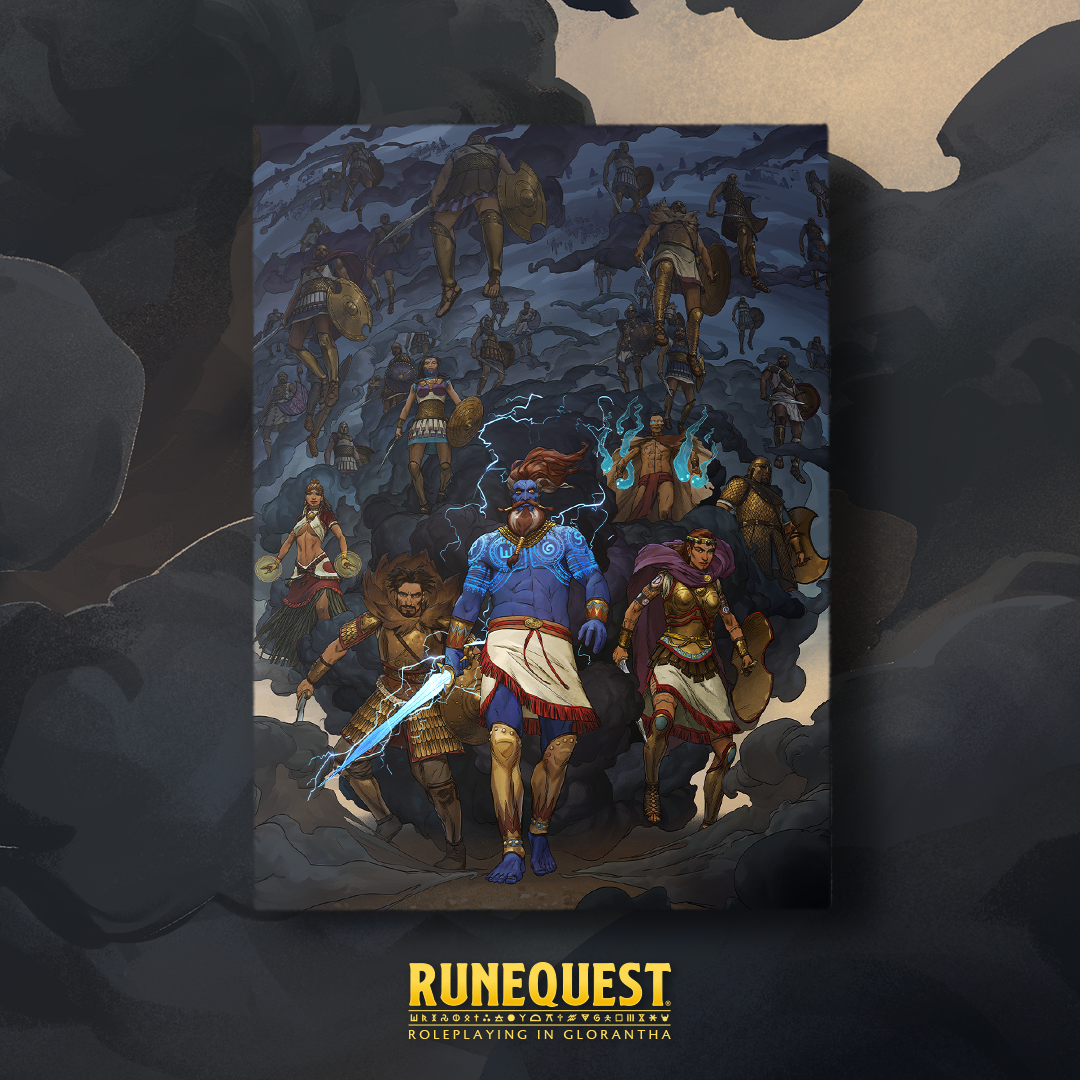 The RuneQuest Slipcase Set
The complete RuneQuest experience! This three-volume collection includes the two core books for RuneQuest, as well as the GameMaster Screen Pack, which contains a collection of adventures, character sheets, maps, and the Gloranthan Calendar!
Ideal for established RuneQuest fans, and those who have dipped their toe in with the RuneQuest Starter Set and are ready to explore creating adventurers and scenarios of their own, the RuneQuest Slipcase Set is a mighty collection of tomes that will provide years of entertainment to all fantasy roleplaying fans.
Don't dawdle this holiday season, here are the dates for Christmas 2022 delivery!
Order your gifts from Chaosium.com by the below dates to receive them before Christmas!

United States & Canada: December 7th
Europe: December 16th
United Kingdom: December 18th
Australia: December 21st
– To Western Australia: December 20th
– To Northern Territory: December 16th
New Zealand: December 2nd