Call of Cthulhu - Online Play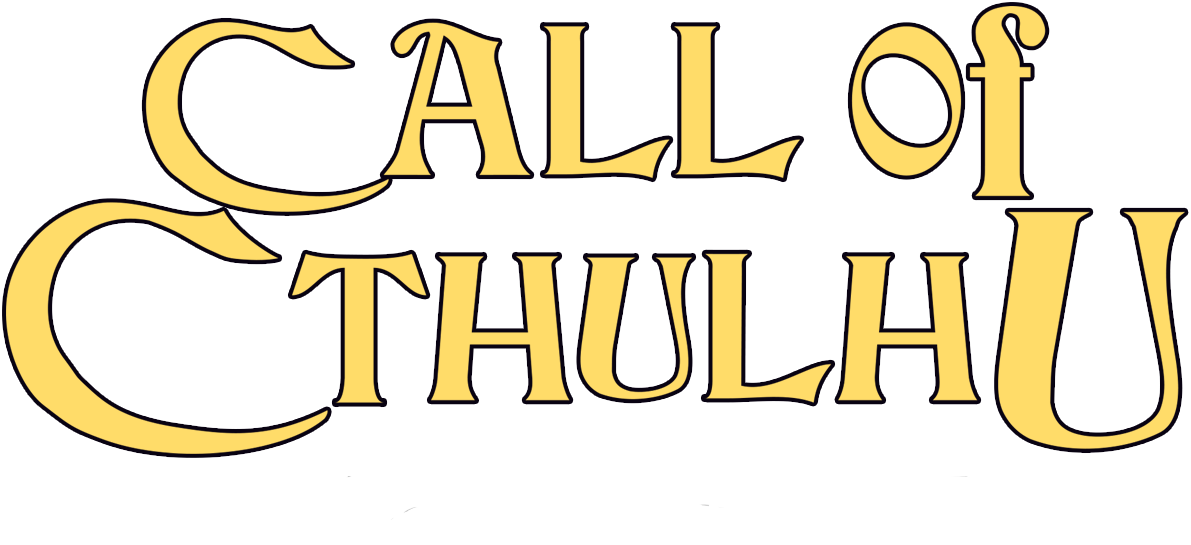 Call of Cthulhu is Chaosium Inc.'s roleplaying game of mystery and horror inspired by the fiction of H. P. Lovecraft, the originator of cosmic horror. In this game, ordinary people are confronted with the machinations of the Cthulhu Mythos. Set in the 1920s, the modern-day, or beyond, players portray investigators of the unknown—decent folk taking a stand against the terrors of the night despite the costs to their sanity and their lives. Only they can save humanity and the world from unthinkable horror.
---
Gaming Recommendations - Mike Mason
Everything you need to start Call of Cthulhu, all in one place. Includes a solo scenario that you can play by yourself, plus three scenarios perfect for new Keepers and players.
Available on Roll20!
Five introductory scenarios for Call of Cthulhu. Here you will find horror, mystery, investigation, ghastly monsters, strange magics, and forgotten secrets, as well as plenty of advice about how to run the adventures for best effect. As well as the scenarios, an essay by Kevin Ross details a wide range of hints and tips on running Call of Cthulhu - guidance any Keeper, new or experienced, will find very useful.
Available on Fantasy Grounds!
Three short, one-evening, introductory scenarios.
Five one-shot scenarios set in the modern era and all written by the Great Old One himself - Sandy Petersen the creator of the Call of Cthulhu RPG.
One of the two greatest RPG campaigns of all time, the Masks of Nyarlathotep is an epic multi-part campaign set in 1925, in which steadfast investigators must unravel secrets and battle the minions of darkness in an attempt to stop world-shattering events from destroying humanity.
PDFs Included: The products detailed here are all physical books. When you purchase them from our site, you will immediately get access to the PDF download as well. You can also just purchase the PDF now and later ask for a coupon that will give you a discount when buying the physical product — the choice is yours!
Character Sheets
You can also go fully-digital with your adventurer's character sheet. Go here to download it. The Dhole's House also offers an online character generation and storage.
Play Online with a Call of Cthulhu Backdrop
Click on the above images to download a backdrop you can use as a virtual background when playing online with others.
---
Try Call of Cthulhu for Free!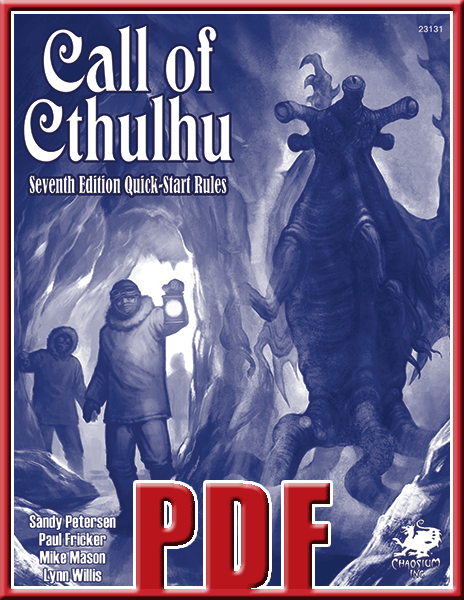 Try the ENnie-winning Call of Cthulhu Quick Start for free! This 34-page booklet provides all the info you need to begin play, from basic rules, character creation, and a full adventure, The Haunting. What are you afraid of?
---
Click here for General Online Play Advice?