Women in Tabletop Gaming Month #24: Chaosium interviews Janyce Hill
Posted by Michael O'Brien on 29th Jun 2018
For our final Women in Tabletop Gaming Month interview Lynne Hardy interviews Janyce Hill, co-author of the landmark Call of Cthulhu supplement Beyond the Mountains of Madness, whose Call of Cthulhu campaign began the first year the RPG was published (1981), and has been running continuously ever since. A true legend of RPG gaming!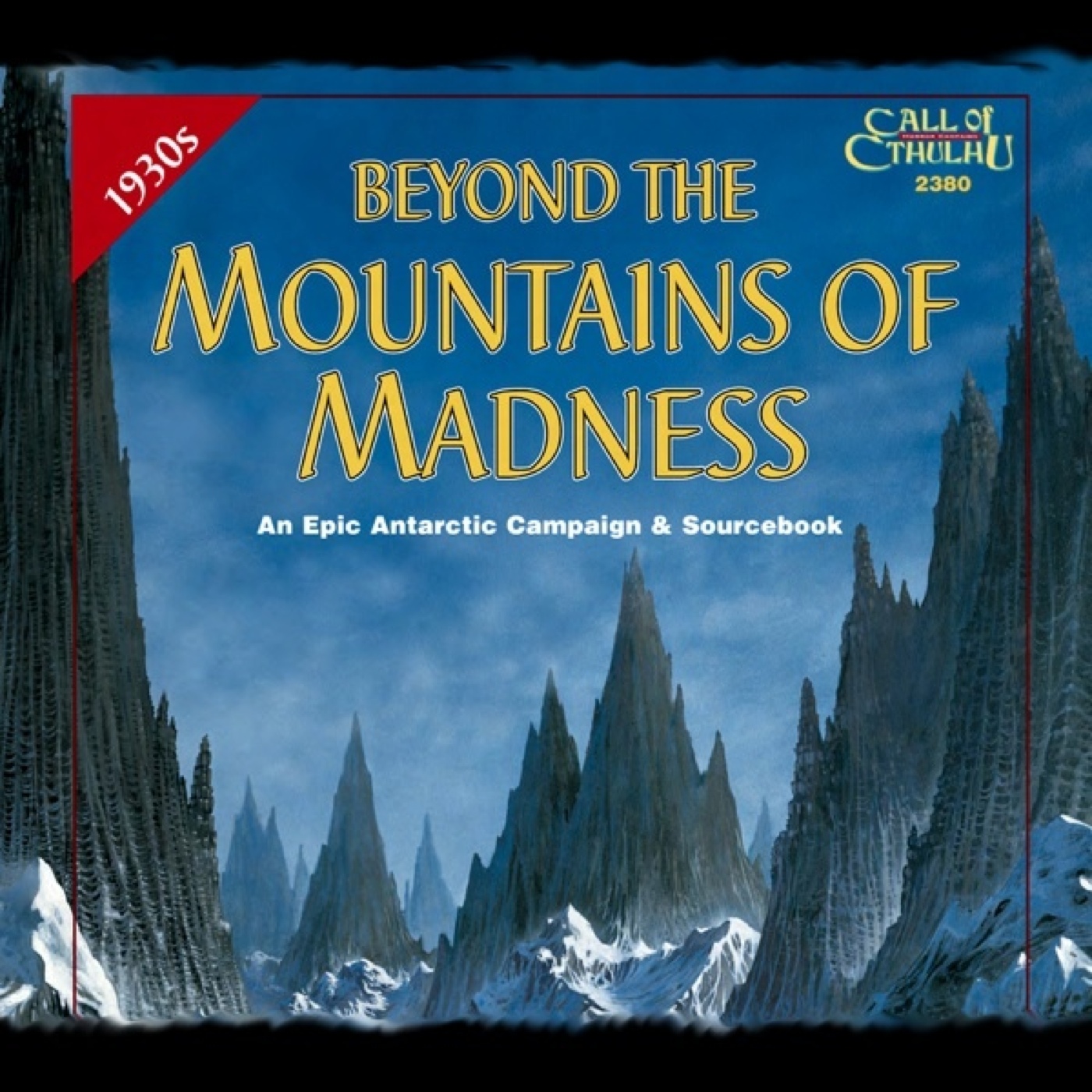 Serious ones first: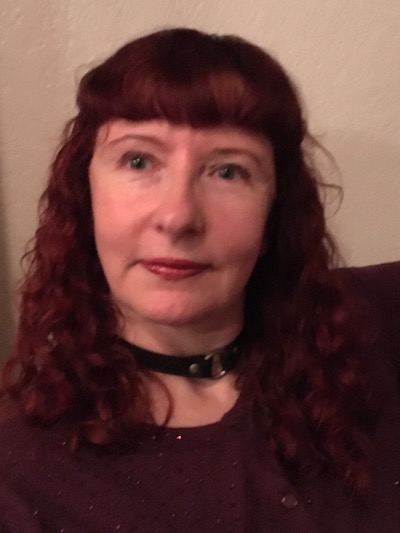 1. What is your background?
I'm a California transplant, having relocated in the late 1970s from the Midwest. I spent most of my career as an accountant/bookkeeper for small start-ups. Eventually, I transitioned out of the business world to run my own company in the vintage fashion industry. I'm always involved in some sort of creative project—usually several at a time. One of my current passions is machine knitting, so I'm always trying to branch out and learn new things.
2. How long have you been gaming? What attracted you to it in the first place, and how were you introduced to it?
I've been gaming since 1976. I got introduced to table top RPGs when I went to a mini-convention put on by a local game store. (As a side note, I was literally the only woman there!) It was mostly a couple of interconnected rooms with different types of games in each one. I went initially because I was mostly a board game player then, and just decided to check out the event on a whim.
One of the rooms had Dungeons & Dragons set up. I sat in on my first game and was instantly hooked. It was a pretty straightforward dungeon crawl with no real roleplaying, but merging creative writing with group interactive play was something I'd never had exposure to. It was literally a revelation to me, since I'd been building worlds and writing stories for years on my own. Gaming allowed me to see the things I created come to life and experience them differently through the eyes of others.
I started running Call of Cthulhu the first year it was published, and our on-going campaign has been running continuously since that time.
3. How did you get into the gaming industry?
Back in the mid-1990s (I think it was) I ran a little manually-moderated news group for Call of Cthulhu. It was a place for players and Keepers to exchange research, information, and ideas for gaming. We were thrilled to pieces when Lynn Willis joined our group, and contributed quite a bit to the discussions. It was through that connection with Lynn Willis that I ended up becoming involved with the more professional side of the industry.
4. What was the first gaming product you worked on, and in what capacity?
Beyond The Mountains of Madness (BTMOM). When we (my then husband, Chaz Engan, and I) started the project, we had no idea it was going to become as big as it did. We'd never done anything like that before, and really had no clue how to do it. I wrote a couple of sections of the book, but my main jobs were project manager, editor, and coordinator.
Lynn Willis was an amazing mentor for us, and gave us the freedom to tell the story as it needed to be told. I learned so much about the writer's craft and about the gaming industry from him.
5. What was the last gaming product you worked on, and in what capacity?
BTMOM seems to have been my one-hit wonder. I worked for a time with Lynn Willis doing editing for Chaosium when they were still located in Oakland, but not much else since. I've had a couple of ideas I've thought of submitting for publication, but my tabletop game—and life stuff—has kept me too busy to develop them any further than outlines.
6. What has been the most challenging gaming product you've worked on, and why? (Alternatively, this could be the gaming product you've learned the most from working on)
BTMOM was a challenge in a lot of ways for us—first because we had no previous experience writing for the industry. We had a large number of folks who contributed to the book, so editing and coordinating different writing styles into a cohesive whole was a bit of a juggling act. Trying to decide what to include and how to handle the conflict between player knowledge of the original story and character ignorance of the same also took a lot of hours of discussion.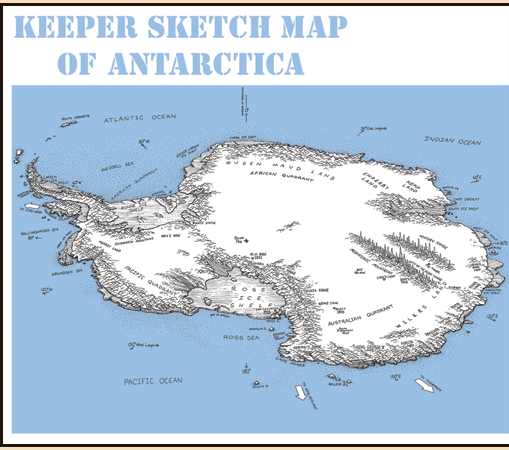 7. What has been the most enjoyable/rewarding gaming product you've worked on, and why?
BTMOM was a huge departure from the previous scenarios Chaosium had published, so much so, that I think some parts of it were misunderstood then and continue to be so today. We were able to break new ground in that we had a major female NPC (non-player character) who wasn't a victim, a girlfriend, or merely a device to introduce the plot to the characters; an independent, strong woman who wasn't just a foil for the surrounding male characters had really never been seen before Acacia Lexington.
The other thing that I love about the book is how it is structured. It can be read like a novel without ever playing it. That was a deliberate choice on our part to give a lot of deep background, color, and dramatic effect. And, unlike almost all scenarios, the player characters aren't in charge here. They are members of a larger expedition, so many of the greater decisions about which direction the expedition takes is out of their hands.
There are often criticisms of the opening sections in New York, but the chapters were created to move from establishing the norms of 1930s everyday life to tumbling deeper and deeper into Lovecraft's horrors. We believed (and still do) that the finds at Lake's Camp and what is beyond the mountains packs a greater punch because they are in contrast to the normal world the characters left behind.
I'd love to bring some of my other ideas to published life using the lessons from BTMOM and the amazing mentorship that Lynn Willis gave me. So, if there's anyone out there interested in collaborating—drop me a note!
And now for some more frivolous ones:
8. Just how large is your dice and/or stationary collection?
Surprisingly my dice collection isn't all that huge. I still have some of the old D4s from my original Dungeons & Dragons set—the ones that have the points all broken off.
Stationary is another thing altogether! I have a file cabinet full. In my game, the players all produce actual letters to each other and the NPCs. Each NPC has their own style of paper and fonts they use to write. I even have a spreadsheet to keep track of who uses what! So, yeah… lots of stationary.
9. What is your favorite gaming snack?
Back in the early dawn of gaming time, we use to see the table loaded with chips, soda, candy, etc. Now, our typical fare is Brie, aged cheddar, and fresh veggies along with a couple of bottles of great wine.
That being said, I have a total weakness for salty, crunchy things. It may sound weird, but there is nothing I love more than a bag of BBQ potato chips paired up with a Corpse Reviver #2 cocktail!
10. What's the most unusual/exotic location you've gamed in? Or that one of your games has been played in?
I've gamed while traveling in Hawai'i, Costa Rica, England, Scotland, and Thailand—so a lot of countries overseas. I once ran a game during a road trip in a car with four other people; dice rolling was pretty problematic on that one—especially for the driver!
I understand that BTMOM has been played in a castle, and, I think, in an isolated lighthouse. There are still some amazing tribute websites out there to the book that have unique locations.