We welcome two new people to the Chaosium team - David and Andrew
Posted by Michael O'Brien on 20th Oct 2018
We are pleased to welcome two new people to the Chaosium team!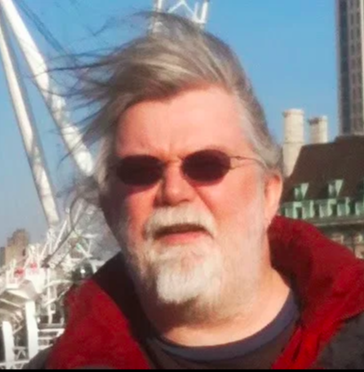 David Scott (right) is our convention coordinator for UK/Europe and IT support specialist. David's direct interaction with Chaosium began long ago, as one of the organisers of the Chaosium-orientated Convulsion convention in Leicester, UK, and before that as part of the Reaching Moon Megacorp, publishers of Tales of the Reaching Moon magazine.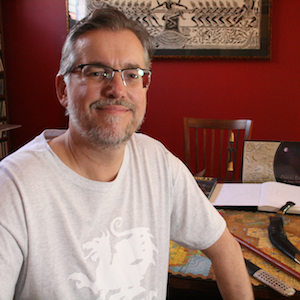 We also welcome on board Andrew Bean (left) as our convention coordinator for Australia, New Zealand and Asia/Pacific region. Andrew has been has been a long-time supporter, and his day job as an 'International Man of Mystery' has meant he's been found cheerfully volunteering at the Chaosium booth at conventions far and wide.
As Chaosium continues to expand its presence and offerings at major conventions around the world, Andrew and David will work closely with North American convention coordinator Ellie Akers, and our director of organised play Todd Gardiner, to support the company's activities as an exhibitor. This includes marquee events such as Gen Con and Origins (USA), UK Games Expo (UK), and PAX Aus (Australia). The conventions team will also provide assistance to smaller conventions in their regions, including prize support and convention games.