New Game, Who Dis? Watch the first episode of The Glass Cannon playing RuneQuest - now on YouTube
Posted by Michael O'Brien on 14th Sep 2021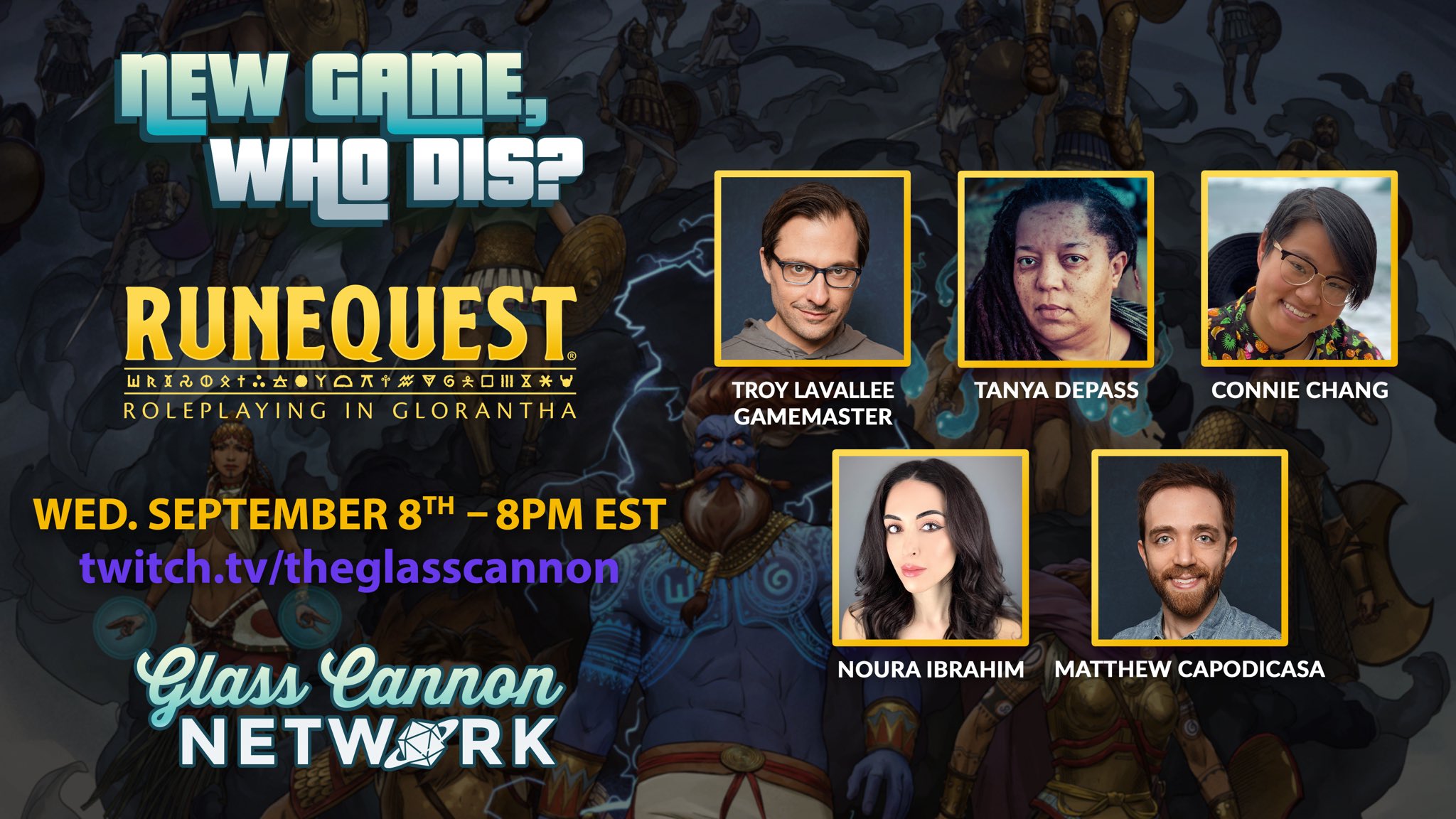 Now on YouTube, The Glass Cannon Network are launched headfirst into the newest edition of the classic mythic Bronze Age RPG - RuneQuest! They've gotten a sneak peek of the upcoming starter set and dived right in. The amazing cast includes Noura Ibrahim, Tanya DePass, Connie Chang, Matthew Capodicasa and Troy Lavallee as the GM.
Here's episode one:
Episodes two and three coming up on Wednesday 15th and 22nd of September at 8PM EST on Twitch, and will follow on YouTube!
---
The RuneQuest Starter Set is Almost Here!
The RuneQuest Starter Set contains everything you need to play an epic roleplaying game of gods, cults, magic, family, and fantasy and is coming soon!
Sign up with the link below and by Issaries, you will receive an email as soon as the RuneQuest Starter Set is available to order!
Click this link to subscribe