MASKS OF NYARLATHOTEP: pricing details and what you get in the PDF package
Posted by Michael O'Brien on 20th Jun 2018
Yesterday we announced the release date of the new Masks of Nyarlathotep PDF—July 1st, 2018. It will be available from Chaosium.com and DriveThruRPG.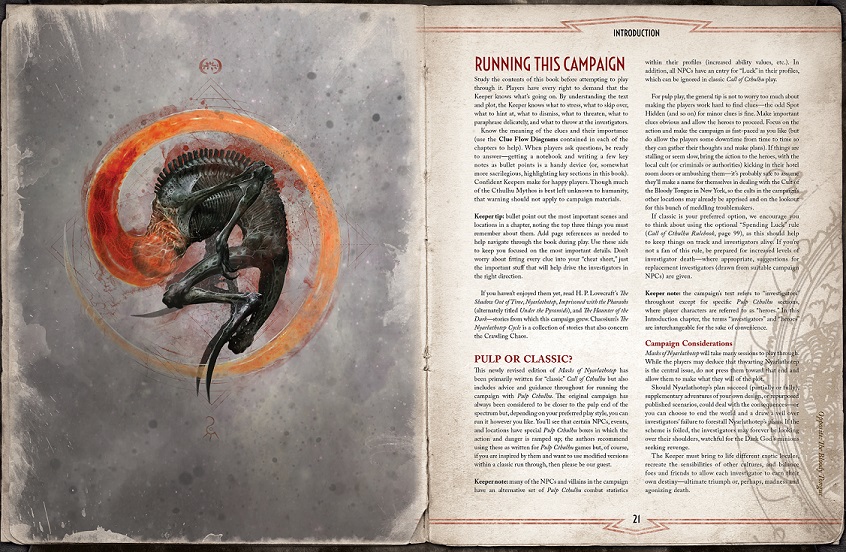 The PDF package will cost USD$59.99 and contains the following electronic items:
Masks Book - Omnibus PDF of both volumes (666 pages)
Keeper Screen PDF
NPC Portraits PDF
Keeper Reference Booklet PDF
Handouts (including Maps & Pre-gen PCs)
Book Cover images x 2
Pre-gen Character Sheets x 10
The two-volume full colour hardback slipcase version will be available later in 2018, retailing for USD$129.99*.
Masks has been widely acclaimed as one of the greatest campaigns of all time and a classic of the RPG genre. We think this new edition does it justice!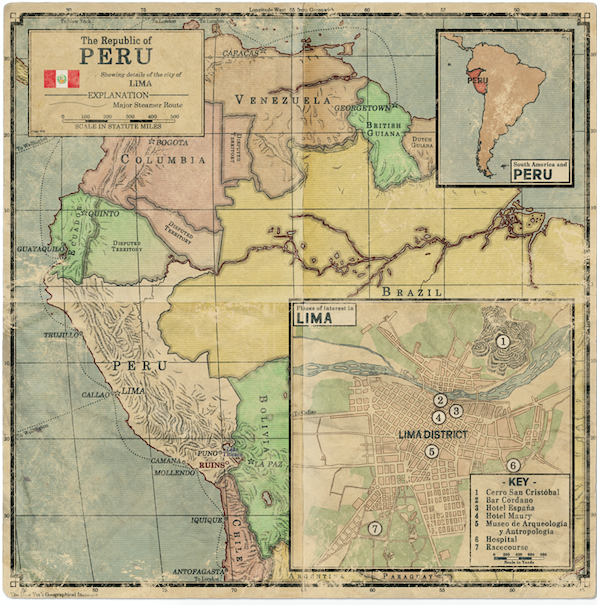 *on purchasing the PDF from Chaosium.com you will receive a coupon for the full cost of the PDF off the price of the two volume hardback slipcase version when it is released later this year.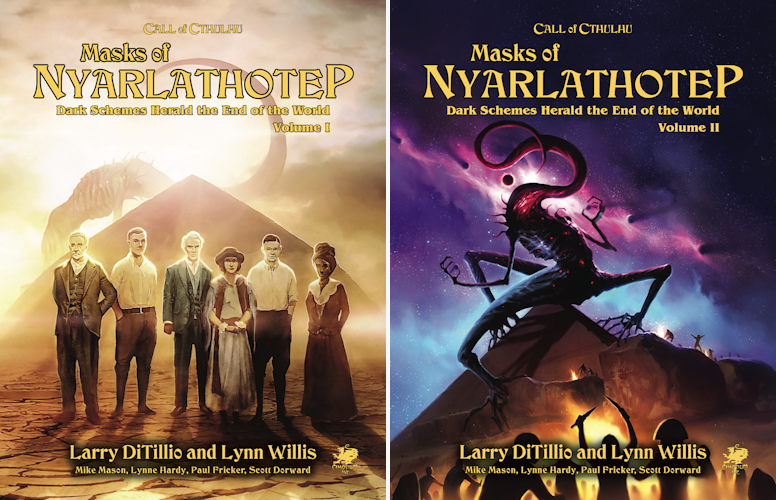 HOW THIS WORKS
The slipcase edition will retail for USD$129.99. With the coupon from your Chaosium.com PDF purchase you will only pay $70.00 ($129.99 - $59.99 coupon = $70.00) when buying the slipcase direct from Chaosium.
To get exclusive previews, art and special surprises from the new Masks sign up to the pre-release list here: http://eepurl.com/dwlxJ9