ENnies 2019 Spotlight: Glorantha Sourcebook has been nominated for Best Supplement
Posted by Michael O'Brien on 18th Jul 2019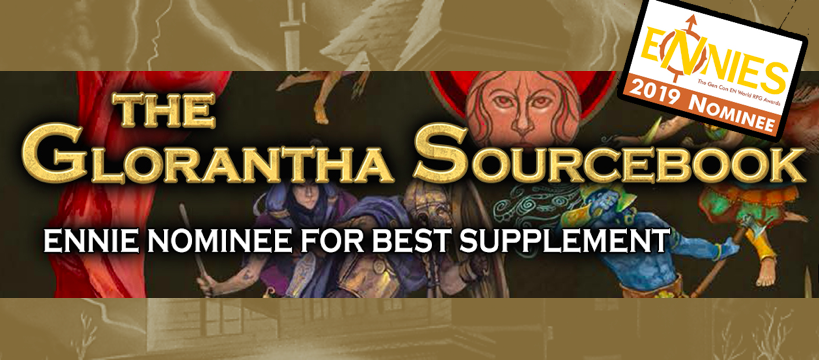 The Glorantha Sourcebook has been nominated for Best Supplement in the 2019 ENnie Awards. It is an essential resource for the world of Glorantha, one of the most extensively developed and renowned fantasy settings of all time. Glorantha was created by "the Grand Shaman of Gaming", Chaosium founder Greg Stafford, who passed away in October last year. A world of mythology, gods, and heroes, Glorantha has inspired roleplaying games, board games, computer games, comics, fiction, and more, a setting beloved and revered worldwide.
Please support Chaosium and our licensees, partners and friends - ENnies voting is live now, and runs until 11.00PM EST on July 21st:
http://www.ennie-awards.com/vote/2019
What the critics have said about the Glorantha Sourcebook: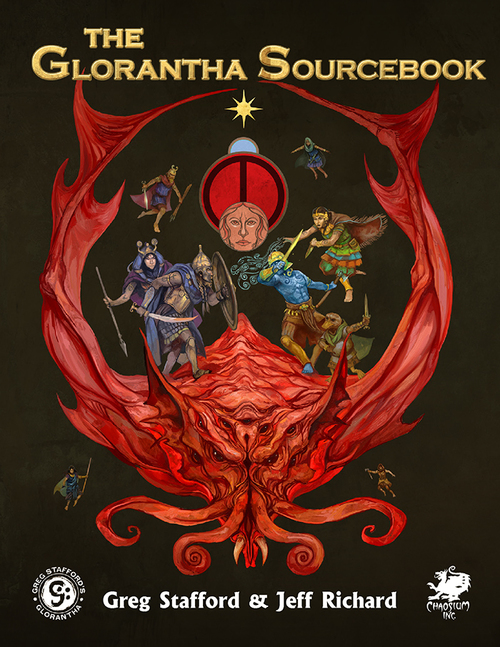 "Drawing on long out-of-print sources, and including new materials, this belongs in the collection of new Glorantha fans and old timers alike… vividly told, beautifully illustrated, and inspirational."—Andrew Logan Montgomery, Exploring the Otherworlds of Fiction, Magic, and Gaming.
"Awesome…rich in detail. …Quite surprisingly, Chaosium has managed to produce an introductory book that is also interesting for veteran fans of Glorantha."—El Runeblogger (review is in English).
"Be it because you want to run a campaign, to expropriate concepts wholesale, to get inspiration, to pleasantly read as a fragmented novel before bed time, or to adorn your coffee table thanks to its stunning imagery, you want The Glorantha Sourcebook. Surprise; it also supports RuneQuest Glorantha which just came out! Not many roleplaying books can be purchased for such a broad range of uses."—Antonios S. review, RPG.Net.
"The best most affordable introduction to the rich fantasy world of Glorantha so far."—Runeblogger review, RPG.Net.