ENnies 2018 Spotlight: Khan of Khans
Posted by Michael O'Brien on 15th Jul 2018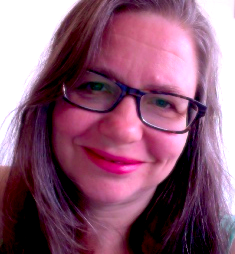 KHAN OF KHANS was our board games line editor Susan's first project at Chaosium—and indeed Chaosium's first board game for almost a quarter of a century. So we're excited and proud the ENnies judges have put it up for not one but TWO awards: BEST FAMILY GAME and BEST RPG ACCESSORY!
Antonios S. in his RPGNet review said, "I won't be particularly surprised if Khan of Khans receives nominations for major gaming awards next year" - and he was right. Geek & Sundry simply describes the game as "Udderly fantastic".
Susan O'Brien worked with world-renowned game designer Reiner Knizia and the 'Grand Shaman of Games' Greg Stafford to successfully Kickstart the game last year. Khan of Khans takes the setting and denizens of Glorantha, Chaosium's well-loved RPG setting (RuneQuest, HeroQuest, 13th Age Glorantha), and reinterprets them visually for a family audience.
Khan of Khan's distinctive art and design is by the award-winning graphic artist Ian O'Toole, whose work you might recognize from such games as The Gallerist, Vinhos Deluxe and A Study in Emerald 2nd edition.
These ENnies nominations are a testament to this fruitful creative partnership. Please support Khan of Khans in the categories it is nominated for (BEST FAMILY GAME and BEST RPG ACCESSORY), and all the other Chaosium nominations!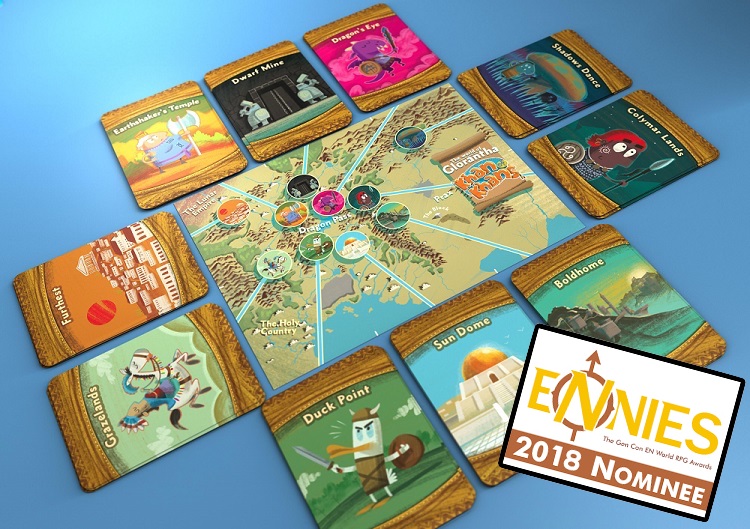 Susan's recent 'Women in Tabletop Gaming Month' interview here.
Khan of Khans product page.
More about Greg Stafford's World of Glorantha
BEST ADVENTURE—The Two-Headed Serpent
BEST ART COVER—Down Darker Trails
BEST FAMILY PRODUCT—Khan of Khans
BEST FREE PRODUCT—RuneQuest Quickstart and Adventure
BEST MONSTER/ADVERSARY—Down Darker Trails
BEST PRODUCTION VALUES—The Grand Grimoire
BEST RPG-RELATED PRODUCT—Khan of Khans
BEST SUPPLEMENT—Reign of Terror
FAN FAVOURITE PUBLISHER—Chaosium