Chaosium's James Coquillat takes on new role as assistant editor of Call of Cthulhu
Posted by Michael O'Brien on 23rd Nov 2022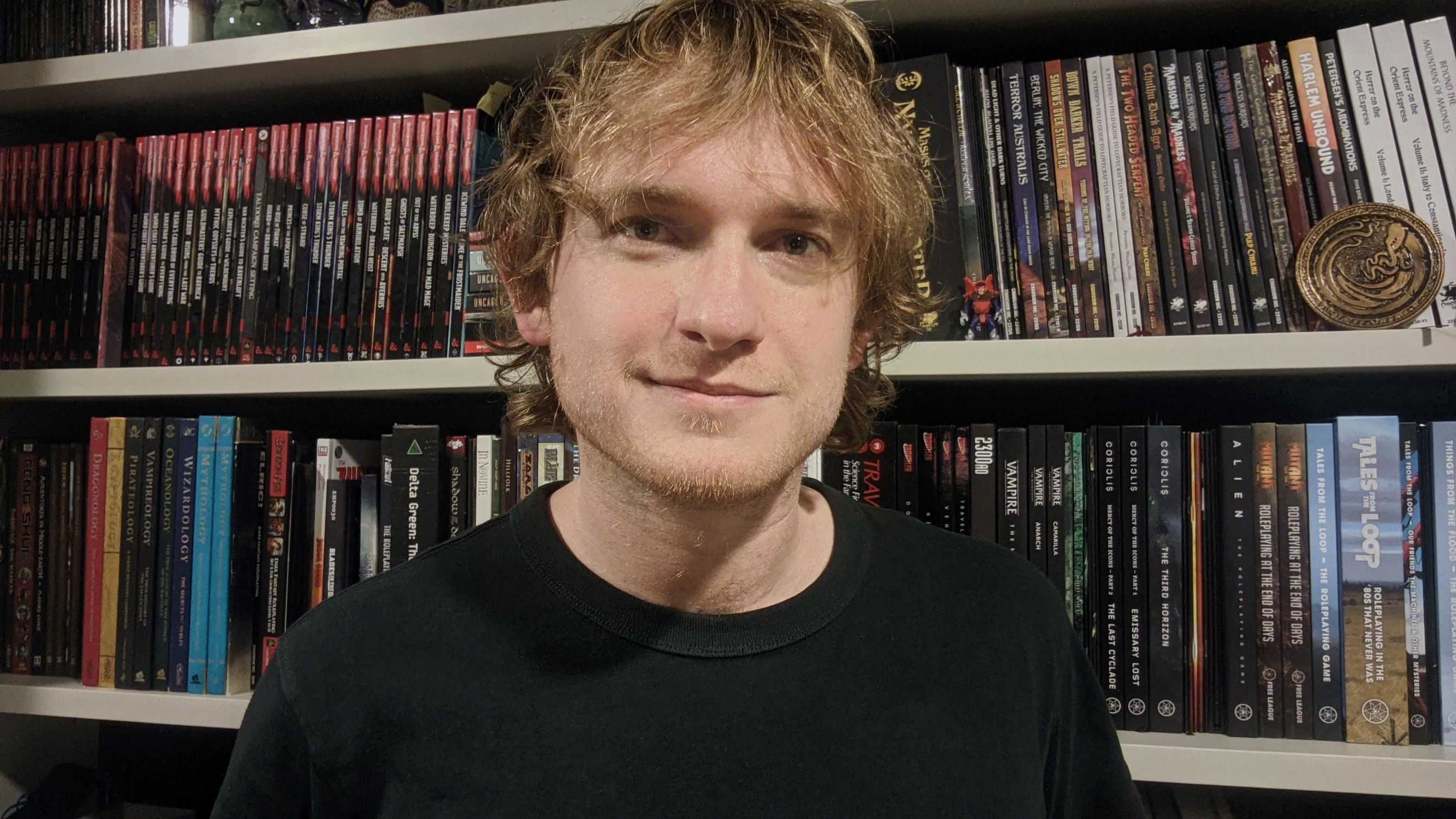 You may know James Coquillat as a familiar face from our Twitch and YouTube channel's Stream of Chaos actual play and as the host of the Chaosium Interviews series. James has been part of our Digital Content team since mid-2018, and now we are pleased to announce he is taking on an additional role as Assistant Editor for Call of Cthulhu, working with Mike Mason, Lynne Hardy and Keris McDonald.
James studied screenwriting at the University of Melbourne, Australia. He moved into TTRPGs from the video game industry, where he worked on games like Armello by League of Geeks and Ring of Pain by Twice Different. A native speaker of French, his TTRPG credits include Call of Cthulhu's ENNIE award-winning Reign of Terror.
After a misspent youth learning to juggle flaming torches, James says he is happy to finally be in a nice, normal profession like tabletop game design.