Chaosium releases The Meints Index to Glorantha – the Ultimate Guide for Collecting RuneQuest and Glorantha
Posted by Michael O'Brien on 24th Nov 2022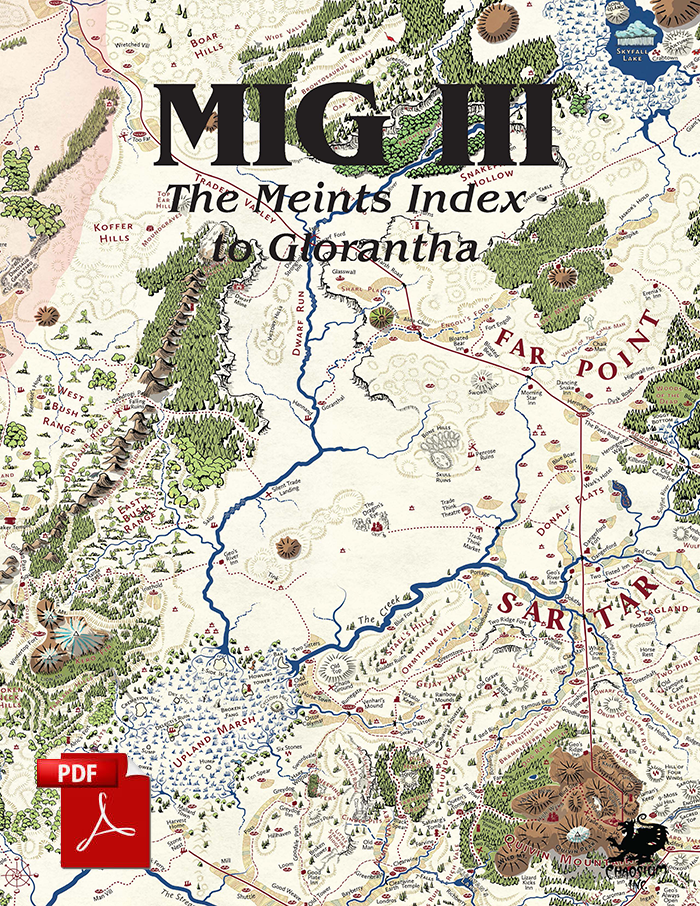 The Ultimate Guide for Collecting RuneQuest and Glorantha!
In the modern collector's market, knowing what you need is essential if you want to save time and money. MIG3: The Meints Index to Glorantha (aka MIG3), contains an exhaustive catalog of RuneQuest and Glorantha titles and related products.
Over the last 40 years, Chaosium President and Glorantha Historian Rick Meints has attended a plethora of auctions, consulted a wide range of experts, procured numerous collections, dredged the depths of the internet, and spent countless nights compiling this compendium of products, supplements, and articles.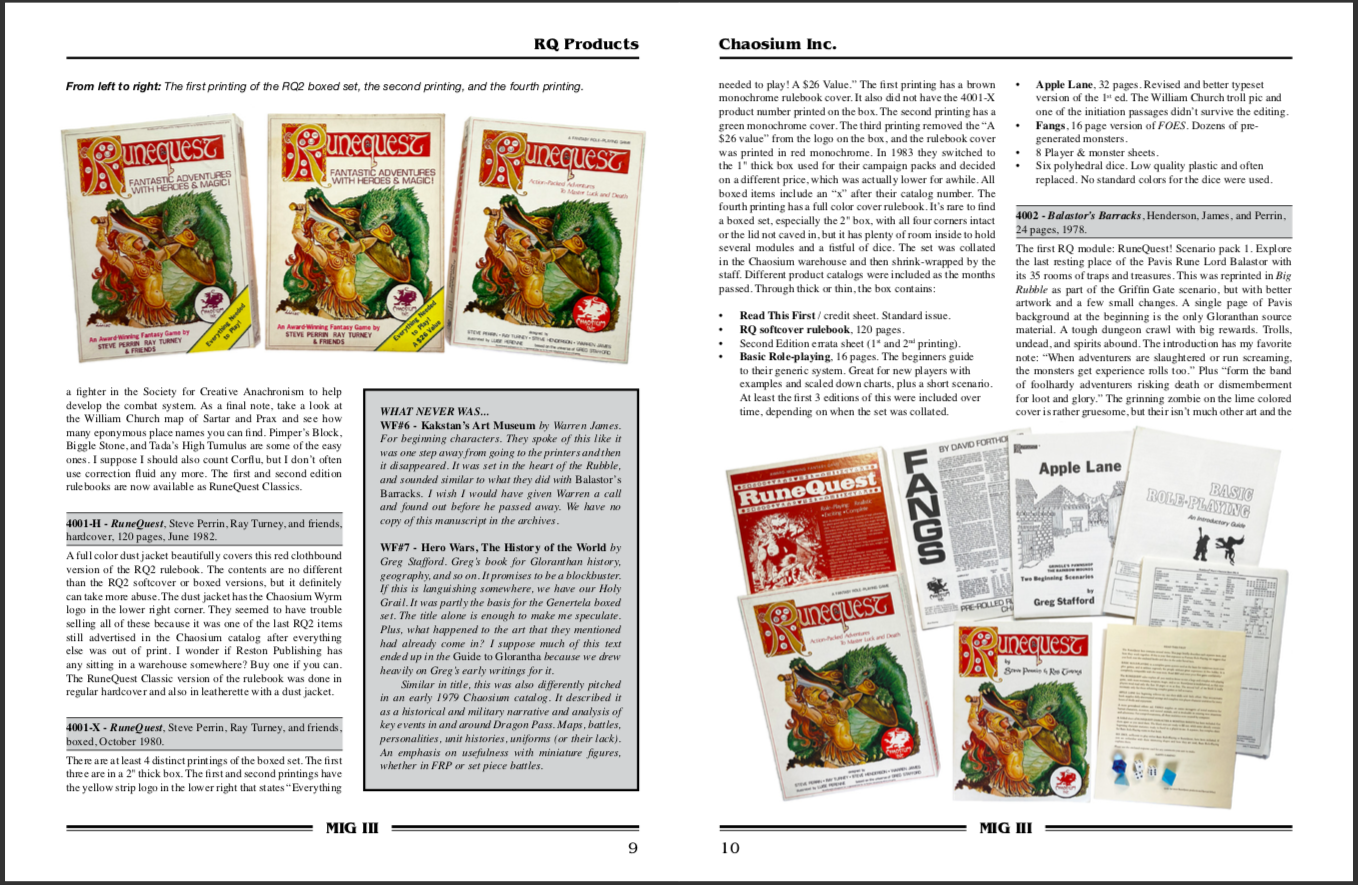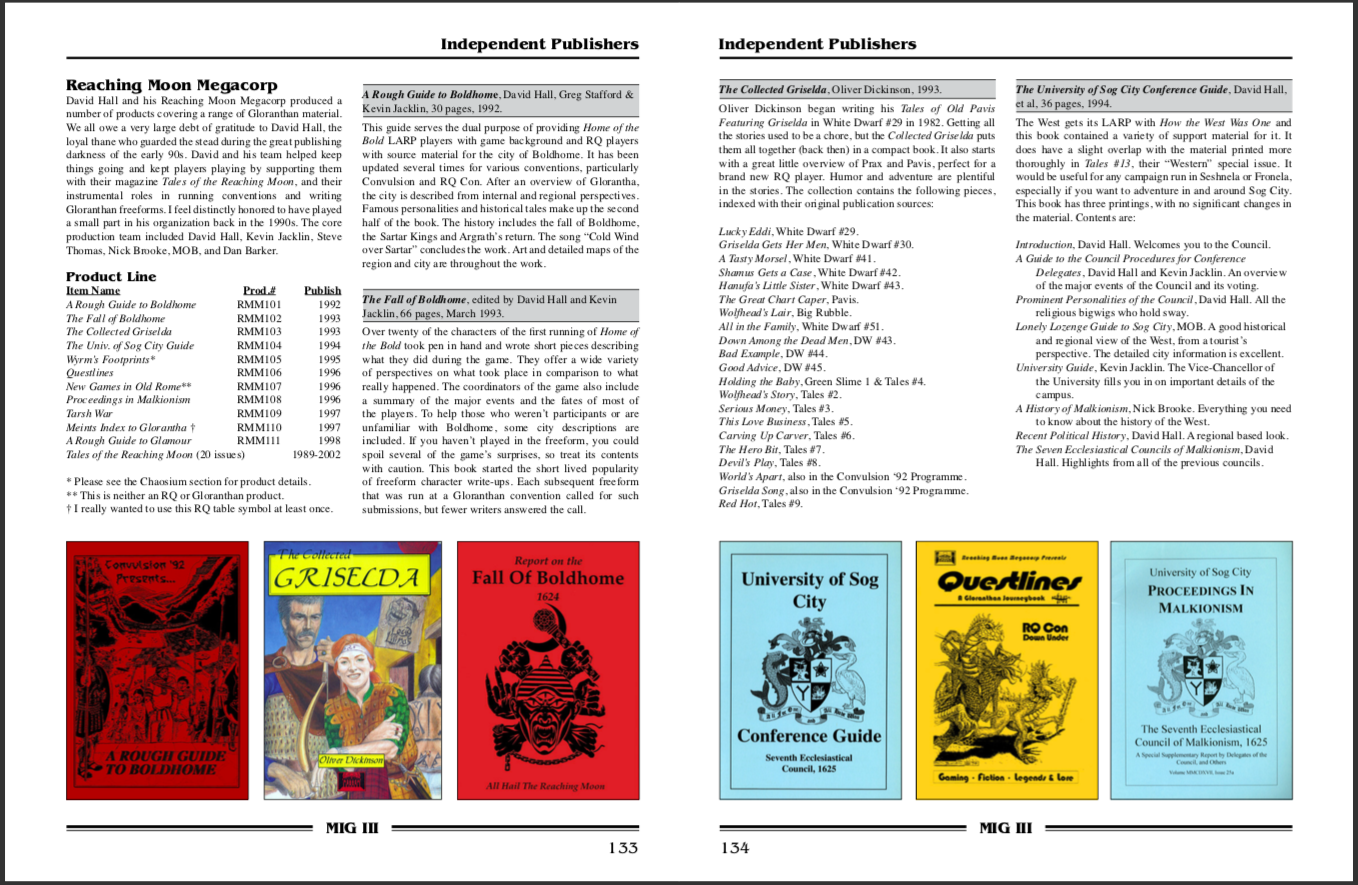 This new third edition covers everything published for RuneQuest and Glorantha between 1975 and 2015.
The Meints Index to Glorantha is a Chaosium.com exclusive. Available now as a PDF – $24.99*. The print version is coming early next year, in both full colour hardback and special leatherette editions.
*buy the PDF now and we'll deduct that cost off the price of the print version.