Chaosium coming to Dragonmeet Nov 30, London UK
Posted by Michael O'Brien on 6th Nov 2019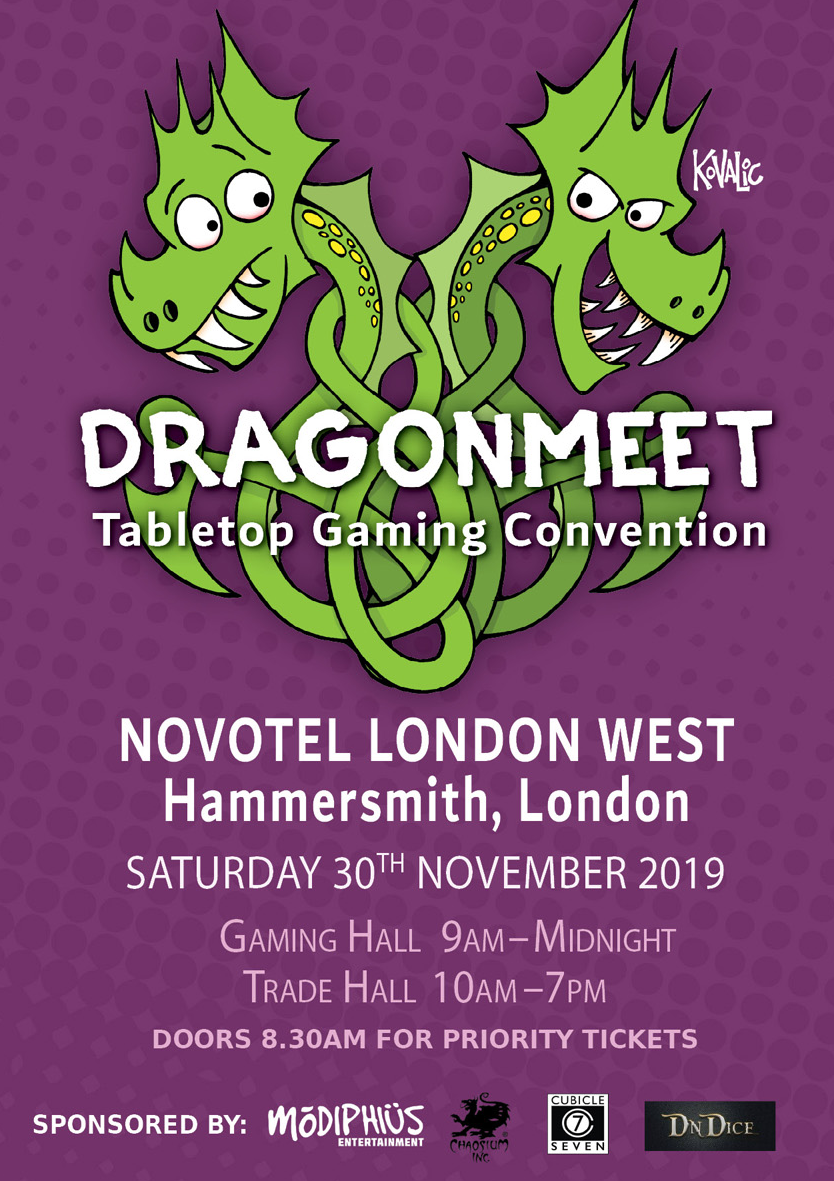 Chaosium is coming to Dragonmeet in Hammersmith, London UK on Saturday 30th November. We're a co-sponsor of the event, and Chaosium team members in attendance include Andrew, David, Jason, Jeff, Julia, Ian, Lynne, Mike, and MOB!
We'll also have a wide selection of Chaosium releases at our booth in the exhibitor hall, and are presenting two panels (time TBA):
RuneQuestions!
Chaosium's crack team off creators -Jefff Richard, Jason Durall, Michael O'Brien, and Ian Cooper - talk RuneQuest, Questworlds, and Glorantha. Here's your chance to ask Chaosium your questions about what's up next, rules or setting question, or anything else we find interesting!

Monsters and A Special Announcement!
Making the most of terrors from beyond in Call of Cthulhu. Join Chaosium's Cthulhu team - Mike Mason and Lynne Hardy - for an exploration of monsters. How to use them, how to create them, and how to make them scary. What's more - Chaosium's MOB will be jointing the panel with a secret guest for a special exclusive announcement. So be there!