Call of Cthulhu Starter Set is FREE for Roll20 Con
Posted by Michael O'Brien on 22nd Oct 2022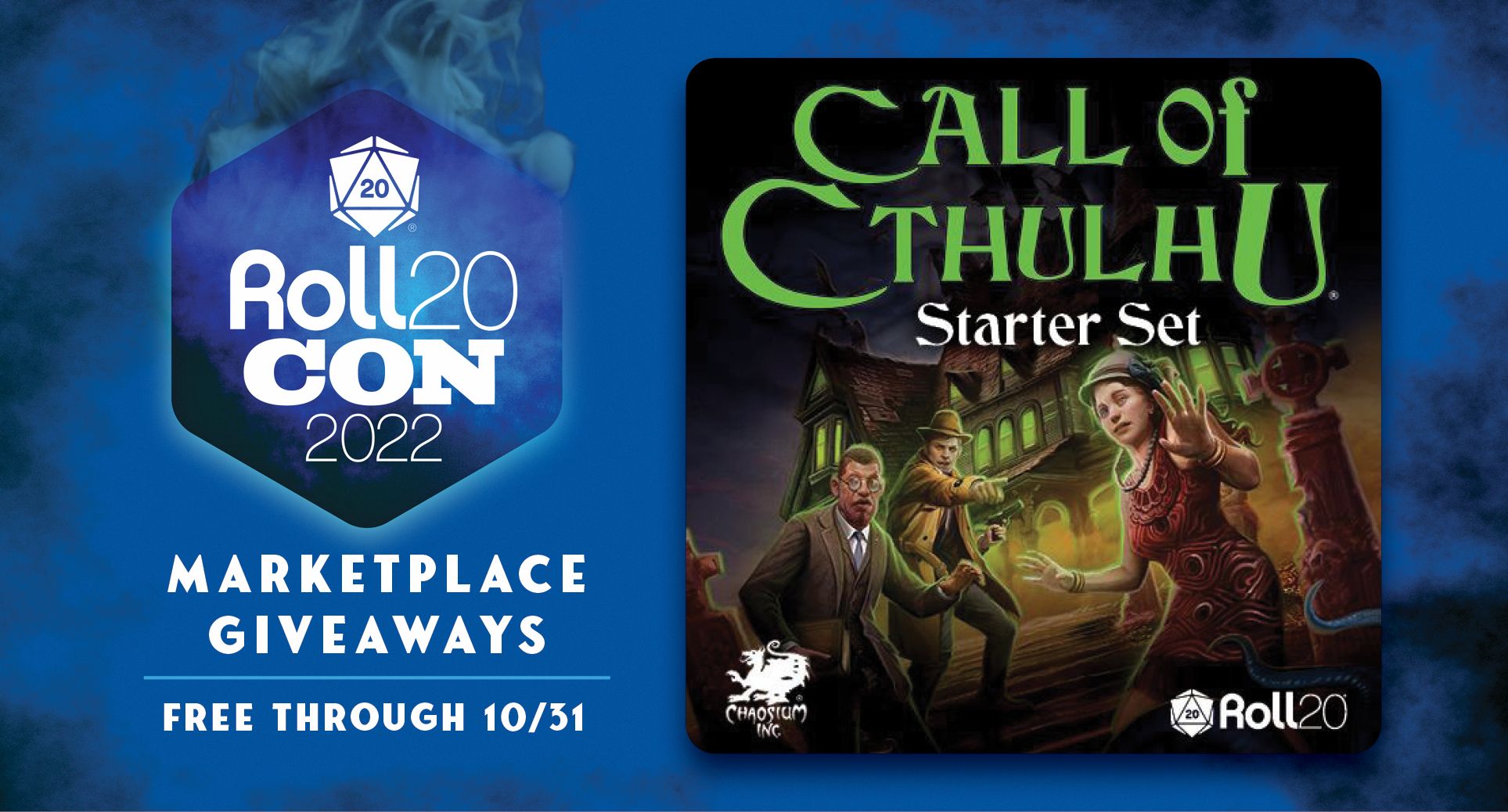 The Call of Cthulhu Starter Set is a great way to begin horror roleplaying on Roll20, and for Roll20Con 2022 it is FREE through to October 31st.
The Roll20 conversion of the award-winning Call of Cthulhu Starter set has everything needed to start playing, including three scenarios for investigators and one solo adventure that teaches the rules as you play.

Roll20 users can claim and play today:
https://marketplace.roll20.net/browse/bundle/5215/call-of-cthulhu-starter-set
Once claimed, create a game to keep it in your library!
This FREE Roll20 package (usually $24.99) includes: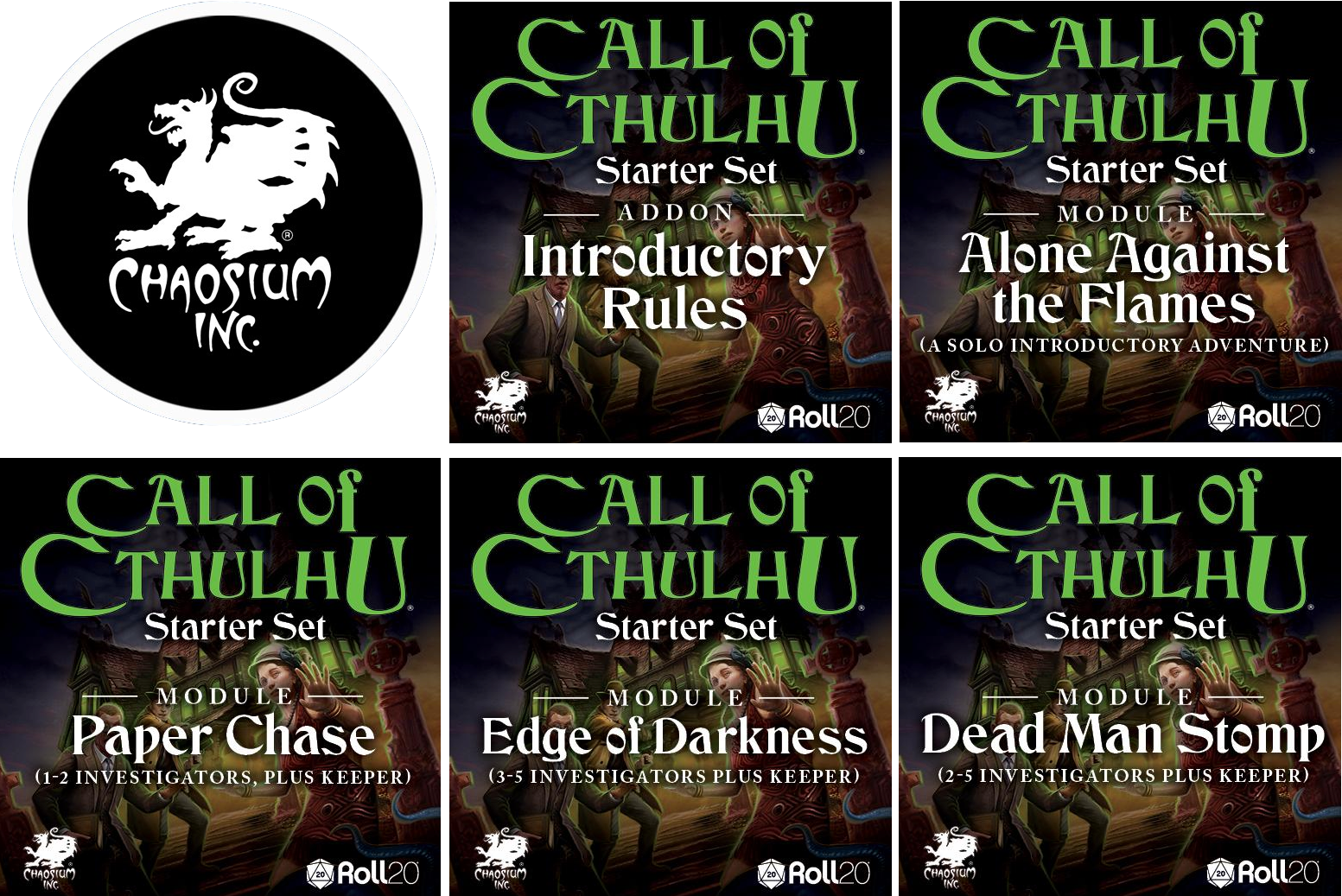 "The best introduction to Call of Cthulhu and best starter set for any roleplaying game currently available." — says Reviews from R'lyeh.
Plus, don't miss! - premiering at Roll20 Con: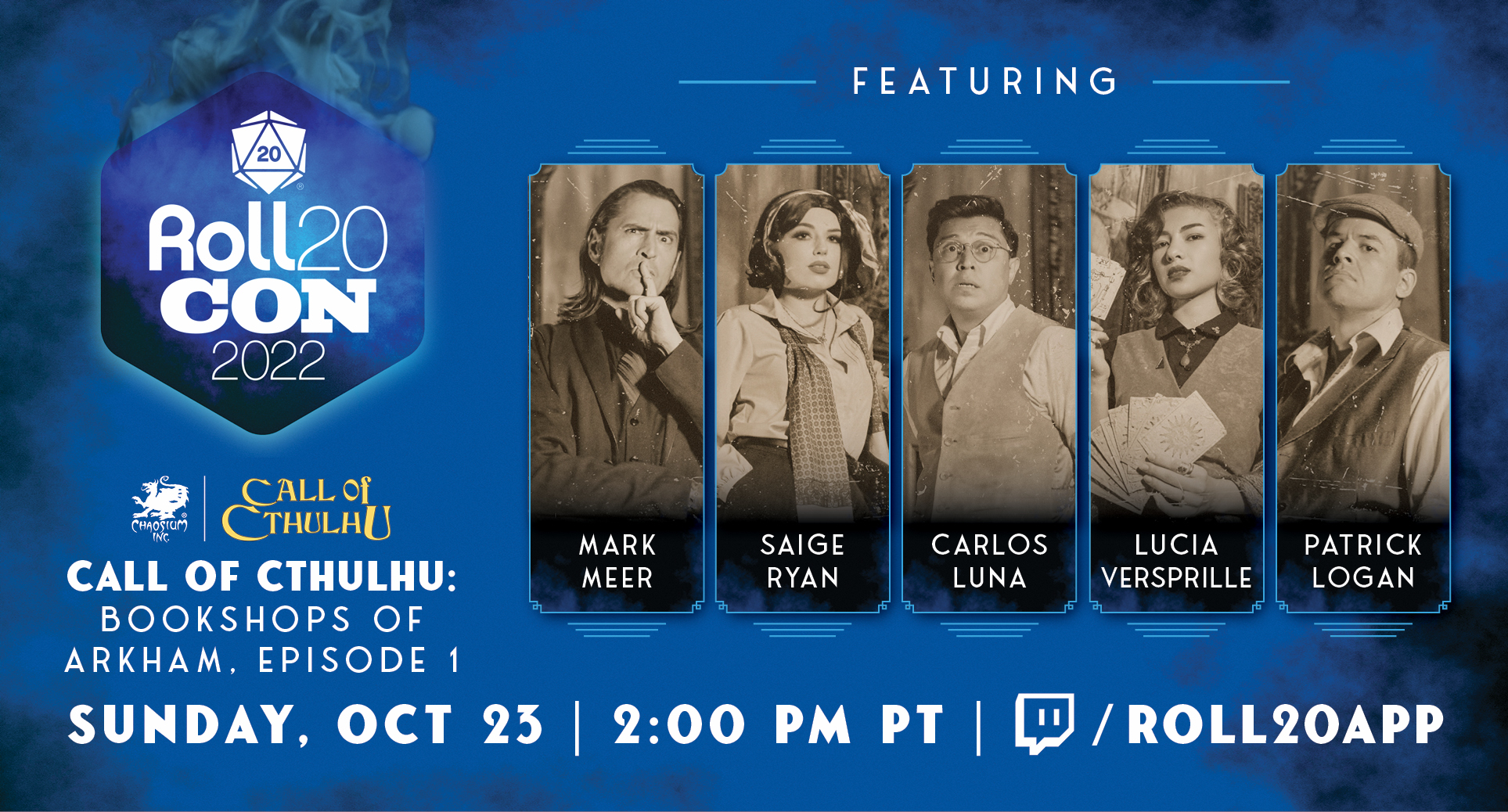 Roll20app - Twitch