Unnatural Selections #42 - some recent critical commentary of note for Call of Cthulhu releases
Posted by Michael O'Brien on 22nd Apr 2021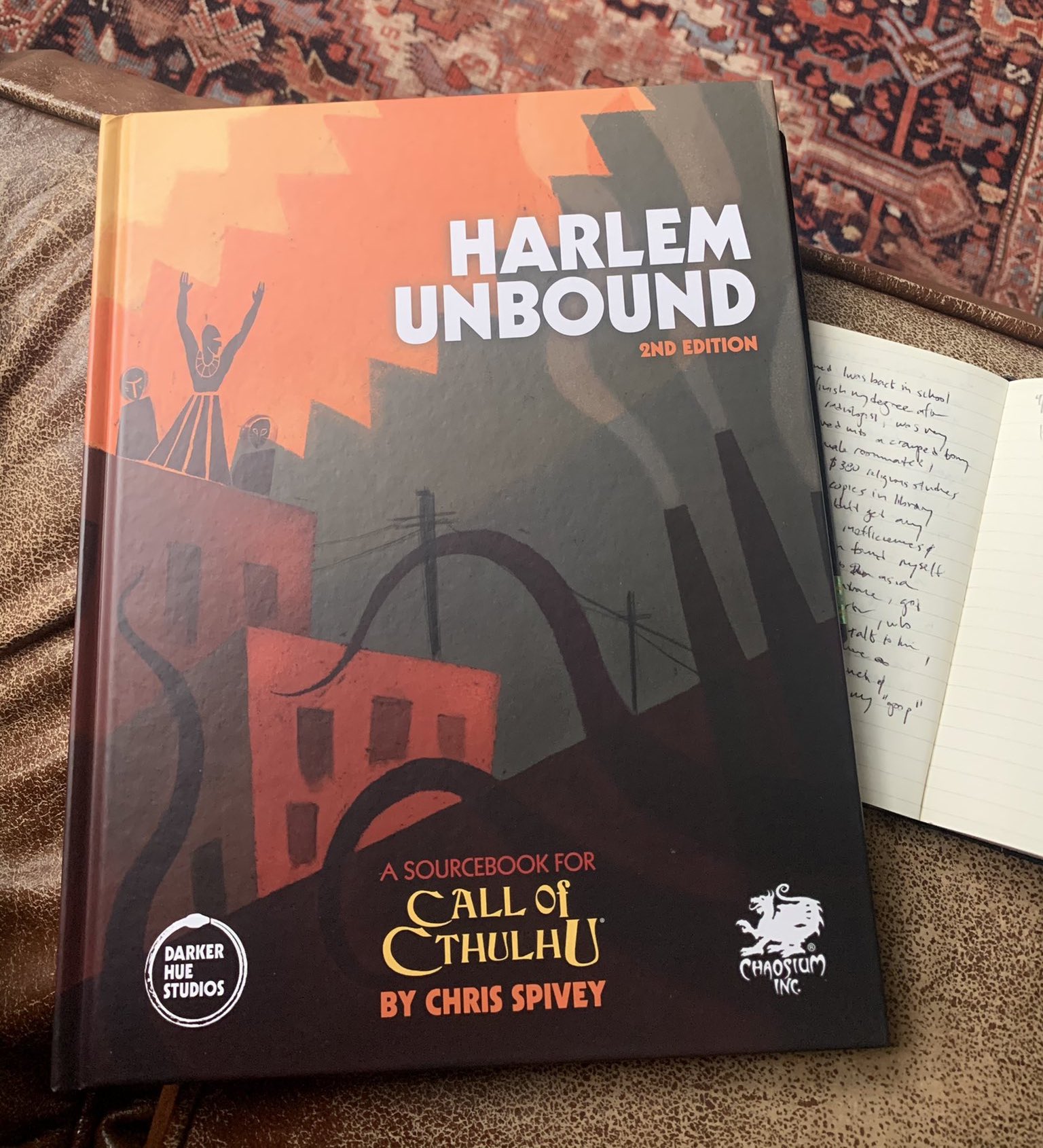 The 'Unnatural Selections' series is our regular round up of notable Chaosium reviews worth a look. Here's some recent critical commentary for Call of Cthulhu...
"Absolutely phenomenal book from Chaosium by Chris Spivey and friends. Highly recommend for any Call of Cthulhu keeper... In our opinion, the single best companion sourcebook for your Masks of Nyarlathotep campaign. So much added depth and richness." — Prospero House Publishing (that's their pic above).
"I love the work that Mike Mason and Lynne Hardy at Chaosium did to rebalance Masks of Nyarlathotep, a seminal work of roleplaying from the 1980s but which in parts was still a bit too close to your outlook. And of course the towering work that is Harlem Unbound by Chris Spivey, the most unflinching and passionate reply yet. Thus we refute Lovecraft." — Vale H.P. Lovecraft Milton & Marlowe.
"Having played RPGs for forty-odd years, I am astounded at the physical quality of this product... the content is equally impressive." — James Davis Nicholl Reviews.

"10 out of 10: Simply spectacular and is an absolute must have for any Call of Cthulhu Keeper... This epic campaign is certainly the bar which other RPGs are to be judged against. This is a tale players and Keepers really should experience once in their lives! My highest recommendation." — The Gaming Gang.
"Author Christopher Smith Adair has tapped into Theosophist ideas, Hollow Earth theory, various types of spiritualism, some weird science, and even America's pre-WWII flirtation with fascism. What he's made reminds me of reading Mike Mignola's Hellboy comics, which are themselves rooted in Lovecraft and in the Pulps... I'm not going into the story or plot developments here, but it gets weird. Really, really weird." — Matthew Constantine.
"...a substantial improvement to what was already a very good book... (with) a focus on producing a useful tool for referees and scenario designers." — Refereeing and Reflection.
"Gives guidance for being able to use small slices of the Mythos in magnified and magnificent ways to help you build memorable campaigns". — Runeslinger.
"It feels like they really sat down and thought about what a new player would need to really enjoy this [and] how are we going to make it easy for a Keeper to run. A really solid intro product. You're getting a lot for your money here. Highly recommended." — Great Old Ones Gaming.
"A campaign that has it all." — ttrpg.se (in Swedish).
"A solidly scary set of scenarios, showing off the new, whilst remembering the past".—Reviews from R'lyeh.
"Overall 5/5 – This collection of tales of troubled real estate offers a variety of fun and innovative approaches to a well-worn horror trope. Investigators and Keepers are likely to get some great gaming out of this collection." — H.P. Lovecraft Historical Society.
BEYOND THE MOUNTAINS OF MADNESS
"This is a product I've been waiting on for months and months, and arguably for years and years... A huge shout-out to Chaosium for taking the steps for reprinting this book". — RPG Imaginings.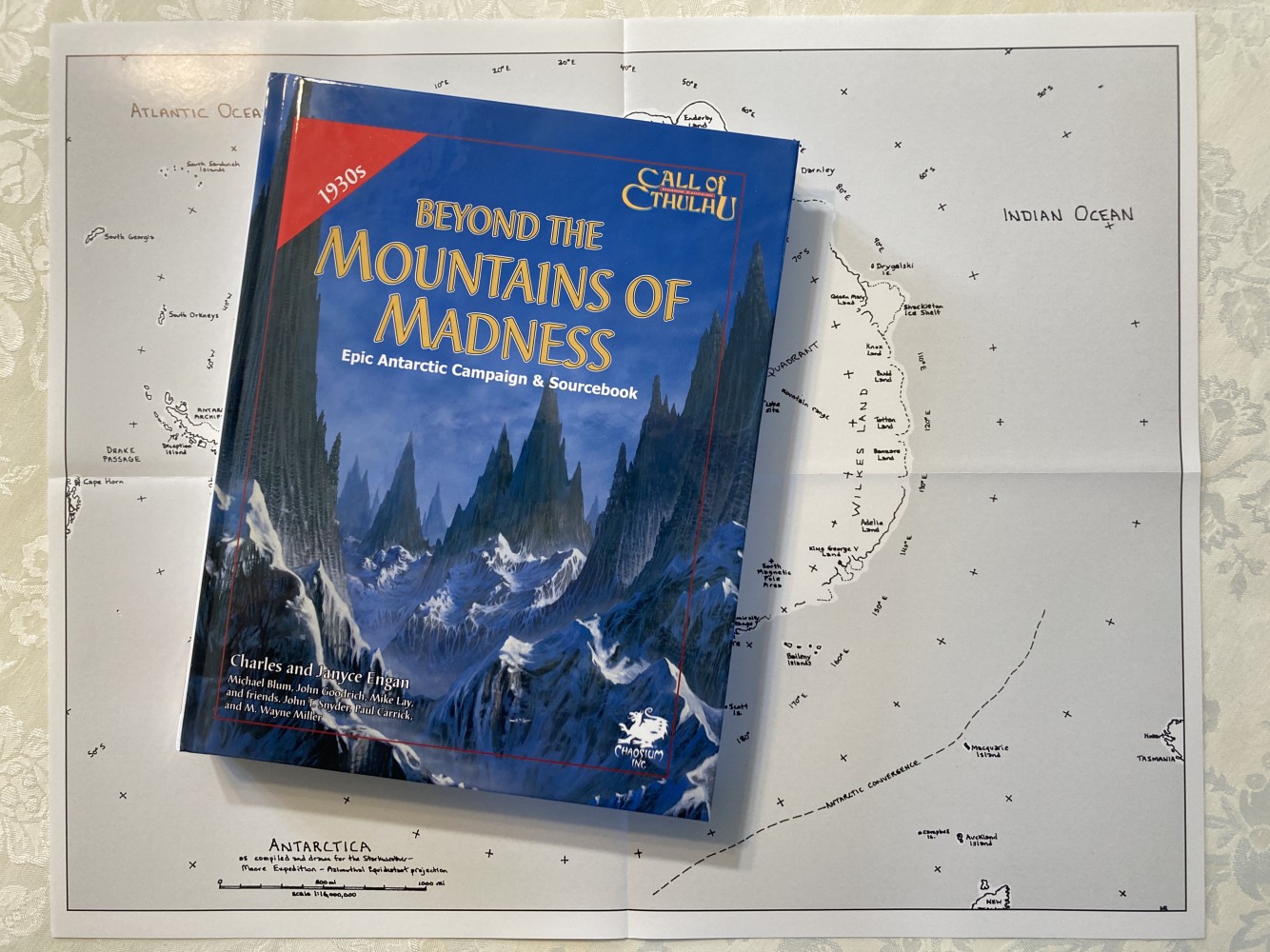 Call of Cthulhu titles and more are available at Chaosium.com, at DriveThruRPG, and in distribution.
Remember, when you buy a printed book direct from Chaosium.com, you get the PDF included in the price.