Unnatural Selections #23 - Other Gloranthan Goodness
Posted by Michael O'Brien on 11th May 2019
RuneQuest: Roleplaying in Glorantha is out, and we're so happy it is a critical and popular success! But there are different ways to scratch your Gloranthan itch too - here are recent reviews of some of the other products which you can use to explore Greg Stafford's mythic universe...
RPG SYSTEMS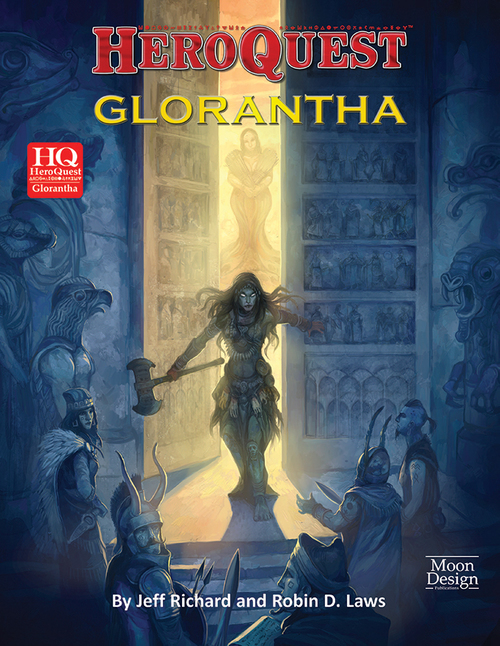 RUNEQUEST CLASSIC (RQ2)
"Almost 40 years after its debut, it's easy to forget how important RuneQuest was in the early days of the RPG hobby. RuneQuest was the one of the first RPGs to achieve both artistic and popular success by tossing out D&D's tropes and conventions, rather than mimicking them. Its innovative, percentile-based game system, its characters without class or level, and its richly-imagined, bronze-age setting of Glorantha, proved that an RPG didn't need dungeons or d20s."—Print and Play Gamer.
RuneQuest Classic is available from:
HEROQUEST GLORANTHA
"To me, Glorantha is about stories, and HQG is the best tool I have to explore that… for purposes of pure storytelling--Glorantha or otherwise--I have yet to find a gaming engine that works as well as HeroQuest does."—Andrew Logan Montgomery, Exploring the Otherworlds of Fiction, Magic, and Gaming.
HeroQuest Glorantha is available from:
13TH AGE GLORANTHA
"So, if you are a D&D player (or, especially, a 13th Age player), and you want an accessible way to get into Glorantha that is going to give you a play experience that is familiar, 13G is right in your wheelhouse...13G is just a joy to read. Most well written ttrpg rule books do their job in communicating the information they need to communicate effectively, but are not necessarily fun reads. 13th Age books, including 13G, are actually fun. Heinsoo and Tweet clearly love Glorantha, as it bleeds through on every page."—Play To See What Happens.
13th Age Glorantha is available from:
SOURCE MATERIAL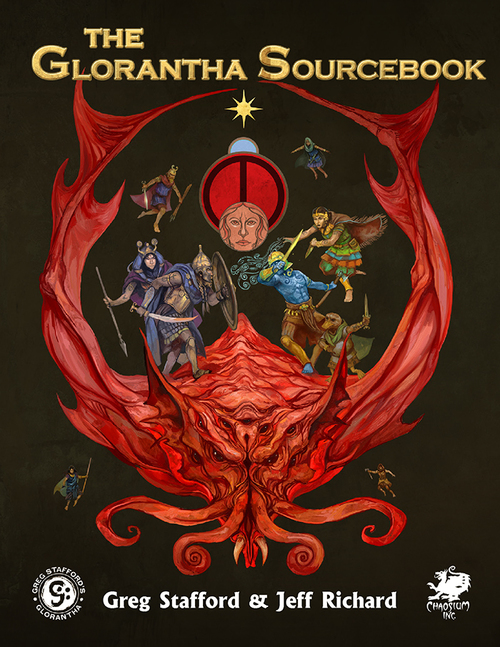 THE GLORANTHA SOURCEBOOK (SYSTEMLESS)
"Drawing on long out-of-print sources, and including new materials, this belongs in the collection of new Glorantha fans and old timers alike… vividly told, beautifully illustrated, and inspirational."—Andrew Logan Montgomery, Exploring the Otherworlds of Fiction, Magic, and Gaming.
The Glorantha Sourcebook is available from:
CLASSIC ADVENTURES
APPLE LANE (RQ CLASSIC)
"...an excellent introduction to roleplaying in Glorantha in 1978 and like any good classic, it remains still very playable today."—Reviews from R'lyeh.
Apple Lane is available from:
THE SEA CAVE (in RUNEQUEST OLD SCHOOL RESOURCE PACK)
"An unpublished gem" (Reviews from Rl'yeh); "…cracking fun, with tense, spectacular moments, (and) plenty of atmosphere." (The Grognard Files); and "A hidden gem of RuneQuest history that has been rediscovered and shared for all."(Bud's RPG Review), all reviewing Greg Stafford's The Sea Cave.
The Old School Resource Pack is available from: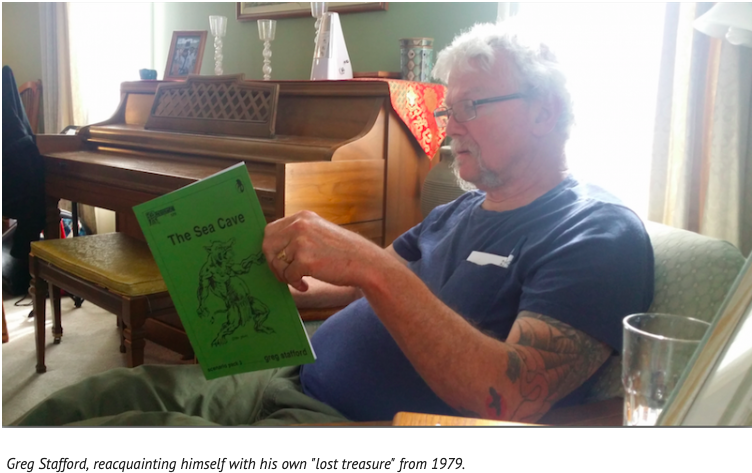 RUNEQUEST FICTION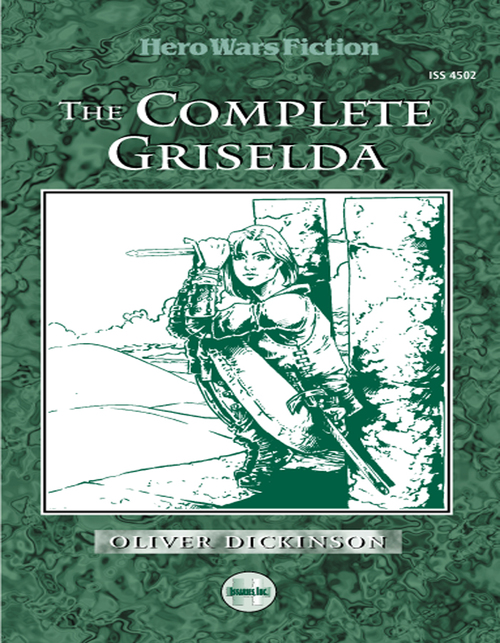 THE COMPLETE GRISELDA
Reviews from R'lyeh notes that "For many a British roleplayer their first introduction to RuneQuest and thus Glorantha, was not through roleplaying, but through fiction." Some of the most memorable of that fiction were the "Griselda stories", as told by Oliver Dickinson. A picaresque - or perhaps we should say Runyonesque - view into the rough-and-tumble life of an adventurer in Pavis.
"...the twenty-nine stories in The Complete Griselda are most enjoyable, and they do bring the exploits and tales of the ne'er-do-wells and miscreants who frequent Loud Lilina's and—occasionally Rowdy Djoh Lo's—to life in a highly entertaining and singular fashion. The Complete Griselda is rife with great characters, fun plots, and the type of situations in which player characters all too find themselves, but most all it is full of damned good stories."—Reviews from R'lyeh.
The Complete Griselda is available from:
BOARD GAMES
KHAN OF KHANS
Finally, video reviewer Bud, of Bud's RPG Review, takes a look at our family game Khan of Khans. He says it is "a rare case of a game that is exactly as it advertises itself: family friendly, easy to learn, quick-paced, and offers a small glimpse into the world of Glorantha without ever feeling like it is bludgeoning you…"
Bud concludes, "It's simple enough to learn easily, but that simplicity hides really clever game design…. I think you'll get a lot of replayability out of it." And as always, Bud gives a great visual overview of the game, its set-up, and game play too.
Khan of Khans is available from: