Seen in the Wild - RuneQuest Starter Set launch at the Otherland Bookshop, Berlin Germany
Posted by Michael O'Brien on 14th Nov 2021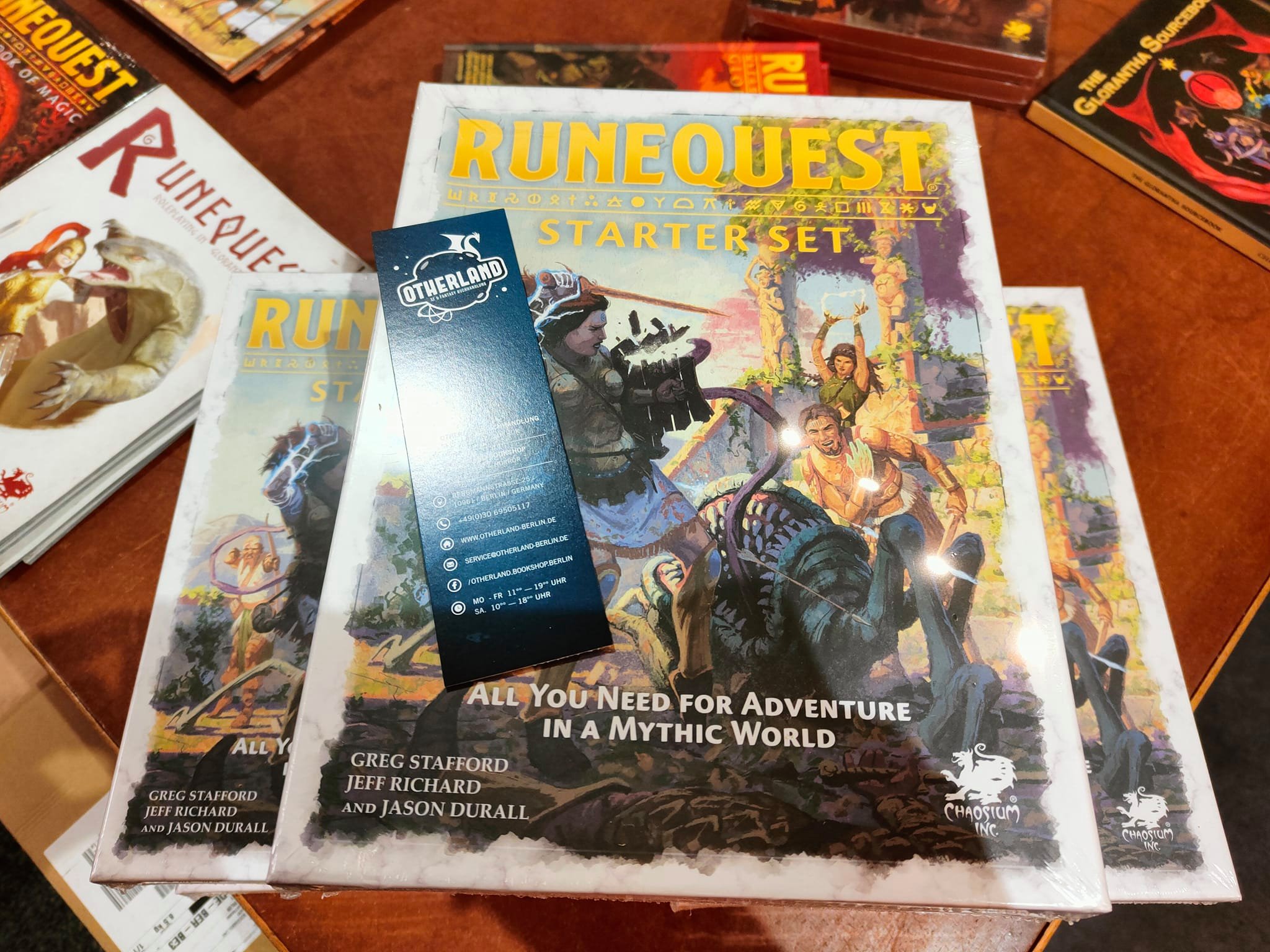 Seen in the Wild! – at the RuneQuest Starter Set launch party at the Otherland Bookshop in Berlin, Germany last Saturday night. Chaosium's Jeff Richard and Jason Durall were both in attendance.
RQ line editor Jason Durall said it was "A wonderful night. Pizza and grappa with good friends. Great conversation and camaraderie. We are all us."
The RuneQuest Starter Set is available now, and will soon be in retail distribution in FLGSs world-wide. If you purchase from a store that is part of the Bits & Mortar initiative (like Otherland is!), you get the PDFs included in the price.