Miskatonic Monday: some August releases for the Repository
Posted by Michael O'Brien on 12th Aug 2019

Here are more new Call of Cthulhu community titles in the Miskatonic Repository on DriveThruRPG! Great work by Genevieve Colter of Dark Trapezohedron Productions, who has uploaded four titles, and congratulations to G.A. Patrick, whose creation Fever: Death Toll has been previewed on Geek Native and reviewed on Roleplayer's Chronicle. It is great to see Miskatonic Repository creations getting coverage in the wider RPG-Gaming media like this!
Through a Dream, Darkly: A Brief Experience in the Dreamlands
Genevieve Colter (Dark Trapezohedron Productions) ($3.00, 12 page PDF)
In the Dreamlands, nothing is ever as it truly seems. This is doubly true when the dangerous, nightmarish Underworld is involved, a place no human dares go on purpose. But what if something brought the Investigators there by accident, or by some sudden twist of fate? A short interlude to mystify Investigators as a quick interlude or hook into a Dreamlands campaign.
The Unravelling: A Starting Point for 1890's Adventures
Genevieve Colter (Dark Trapezohedron Productions) ($3.00, 7 page PDF)
It is the 1890's, and the Order of the Midnight Circle is the premiere social club for ladies and gentlemen who wish to discuss the occult. A perfect fit for any Investigator, surely! But when a scheduled mummy unwrapping party occurs at such a locale, surrounded by those who truly believe in the unearthly and paranormal, events rapidly become stranger than fiction. Starter scene for games in the Cthulhu by Gaslight setting.
For One Night Only: A Brief Brush with Chaos
Genevieve Colter (Dark Trapezohedron Productions) ($3.00, 9 page PDF)
Ladies and Gentlemen, take your seats and witness the show of the one and only Thoth the Magnificent! A feast of impossible feats awaits you, a spectacle the likes of which few have seen and lived to tell the tale of. And that final reveal at the end? It'll really make it a night you won't soon forget…
Shreds and Tatters: Six Tiny Interludes in Yellow
Genevieve Colter (Dark Trapezohedron Productions) ($3.00, 11 page PDF)
Somewhere in a cold, dark abandoned theater there lies a set of faded scraps of paper upon which are written stage notes for a truly wicked play. Faded and worn, these shreds and tatters of darkness will unnerve any Investigator unlucky enough to find themselves in such scenes… Shreds and Tatters is a set of six short interludes, all involving Hastur and Carcosa.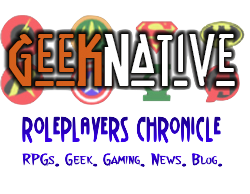 Fever: Death Toll
G.A. Patrick ($9.00, 90 page PDF)
An Old West adventure for Call of Cthulhu set on the old California Trail. First book in a series of adventures.
WANT TO TAKE PART IN THE MISKATONIC REPOSITORY YOURSELF?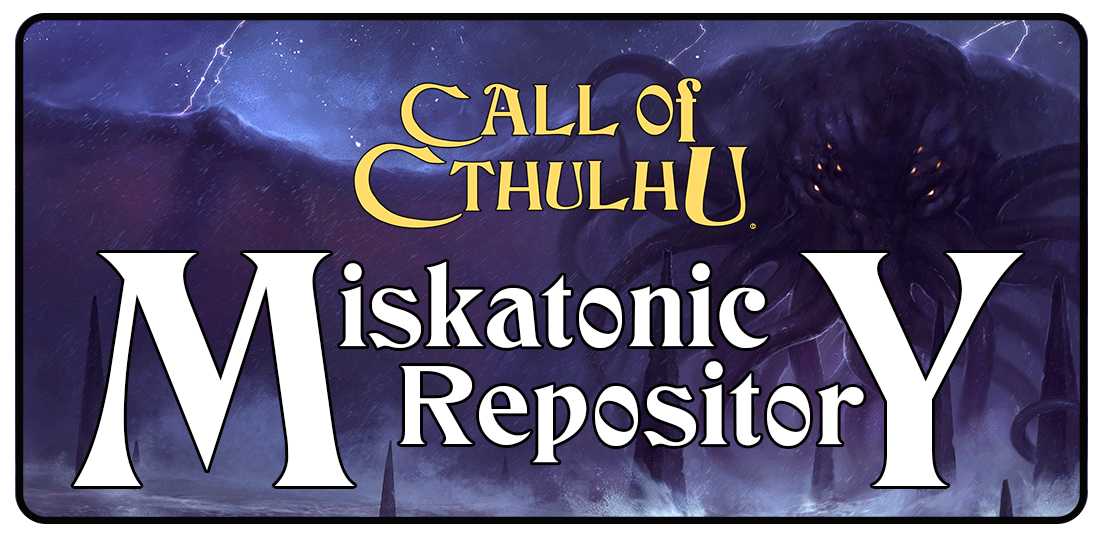 Under The Miskatonic Repository community content license, Call of Cthulhu fans can make their own work for use with the game line available to the public, using guidelines, templates, and art provided by Chaosium.
Whether you share your content for free or put it up for sale, this program is a digital home for terror that joins the dreamscapes of all who peruse it.