January Conventions Update: Orcacon, Pax South, Arcanacon!
Posted by Michael O'Brien on 9th Jan 2019
We've got a busy next few weeks coming up with conventions...
ORCACON


Chaosium is at OrcaCon this weekend in Bellevue, WA - January 11-13. We have two dedicated game tables, running the newest convention scenarios for Call of Cthulhu, two RuneQuest sessions, plus some demos. In the Dealer Hall (10AM-6PM) get your hands on our latest releases, including Masks of Nyarlathotep, Pendragon, RuneQuest, The Glorantha Sourcebook and 13th Age Glorantha.

Call of Cthulhu assistant editor Lynne Hardy is an Orcacon industry guest. Chaosium's Neil Robinson and Jason Durall, along with 13th Age Glorantha co-creator Rob Heinsoo, will be at the booth on Friday too.

Day Tickets to Orcacon still available: book here or on the day!
PAX SOUTH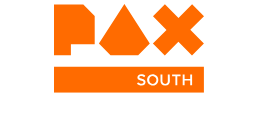 The weekend after, writer Jared Twing is running playtests of new Call of Cthulhu and RuneQuest material he is working on and he has three GMs with him, all at PAX South in San Antonio, TX - January 18-20. Jared says "Come have an adventure and have your feedback heard. Disclaimer: Not responsible for any insanity, reputation loss, or chaos corruption."
Chaosium doesn't have a booth at PAX South, but Jared and team do have prize support for their games!

Badges are still available for three days and single days: book here. Sign ups are similar to other PAX, look for the sheet in the morning at the RPG area to sign up, get in line early!
ARCANACON
The weekend after that is Arcanacon, in Melbourne, Australia - January 26-27. Arcanacon is one of Australia's most long-running dedicated tabletop roleplaying conventions, featuring roleplaying, industry panels, board games, and a giant regency LARP. Featured games include Call of Cthulhu and RuneQuest. and much more.
Chaosium's MOB, Susan O'Brien, Jamie Coquillat and Andrew Bean will be in attendance, along with Call of Cthulhu writer Mark Morrison, and many others. Convention Guest of Honour is Sarah Newton, who (as part of a busy schedule) will be running games of RuneQuest and Call of Cthulhu.
Tickets for Arcanacon are available here.
SPECIAL SCREENING OF 'THE CALL OF CTHULHU'
Plus, the Thursday night before Arcanacon, Chaosium and the H.P. Lovecraft Historical Society are presenting a special screening of The Call of Cthulhu at the Sun Theatre, Yarraville. Presented in person by the HPLHS's Sean Branney.
One night only, tickets available here!