'Get a foot in the RPG industry door with community content!' A PAX Online panel for aspiring RPG writers - Wed 16 Sept
Posted by Michael O'Brien on 7th Sep 2020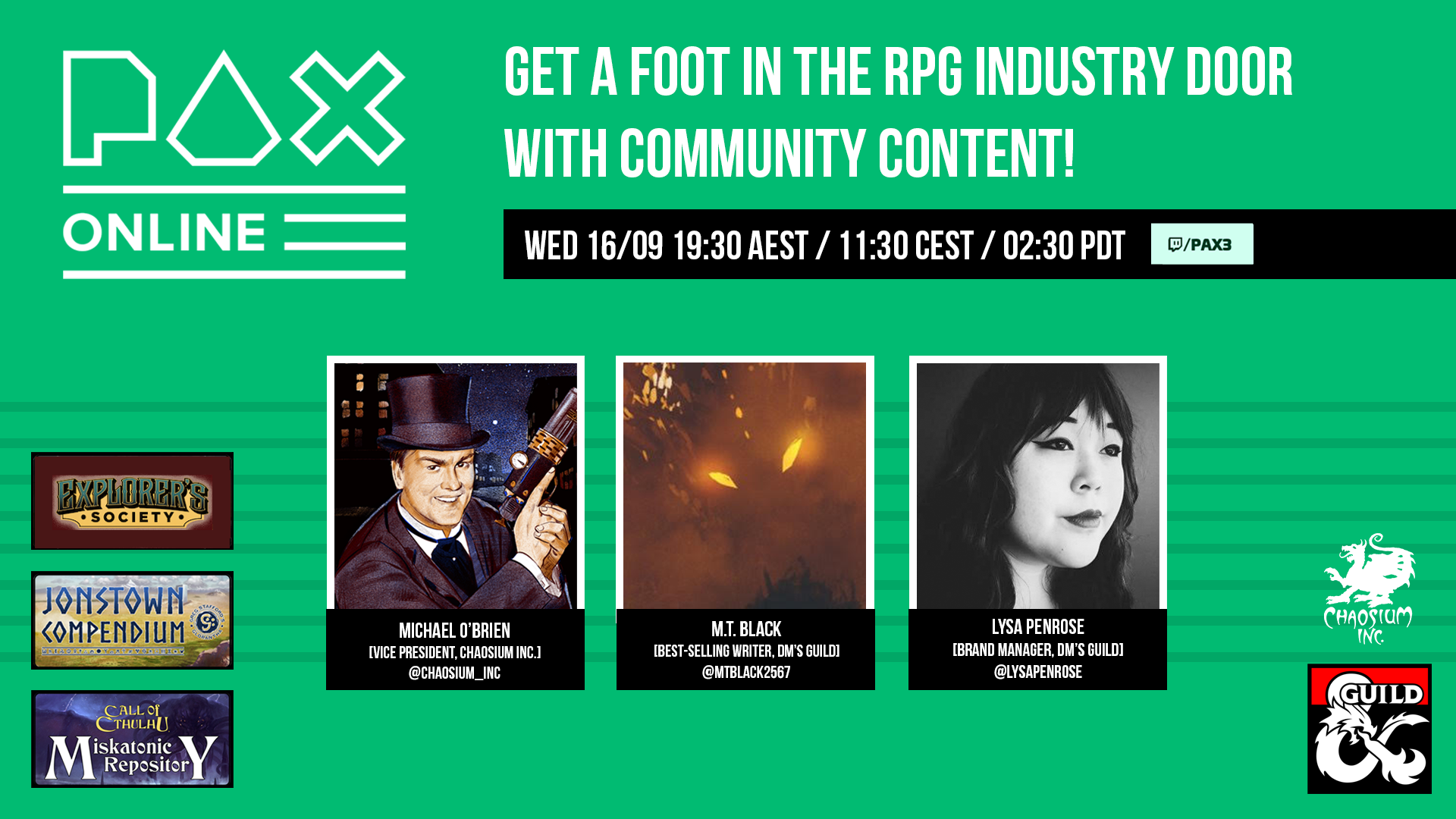 https://online.paxsite.com/schedule/panel/get-a-foot-in-the-rpg-industry-door-with-community-content
Want to write for roleplaying games? Now is the perfect time to get your foot in the industry door with community content programs on DriveThruRPG. The DM's Guild (Dungeons & Dragons), Miskatonic Repository (Call of Cthulhu), Jonstown Compendium (RuneQuest), Explorers' Society (7th Sea), and other community content programs are an ideal proving ground for you to hone your writing and creating skills, publish your work, and build an audience. And come to the attention of major publishers like Wizards of the Coast and Chaosium!
Wednesday September 16th - 19:30 AEST / 11:30 CEST / 02:30 PDT Watch on PAX 3 Twitch.
In this workshop, bestselling DM's Guild writer M.T. Black @MTBlack2567, DM's Guild brand manager Lysa Penrose @lysapenrose, and Chaosium vice president Michael O'Brien @Chaosium_Inc take you through the process of creating and publishing community content on DriveThruRPG, and how this led to M.T. Black writing for WotC itself (Baldur's Gate: Descent into Avernus).