ENnies 2018 Spotlight: Fan Favourite Publisher
Posted by Michael O'Brien on 16th Jul 2018 Three years ago Greg Stafford and Sandy Petersen returned to Chaosium, bringing the team from Moon Design Publications on as co-owners and managers of the company. Since then it's been an amazing journey: putting the company back on its feet, getting out the Call of Cthulhu 7th Edition Kickstarter, and relaunching our board games and fiction lines, and the new RuneQuest, while sorting out many, many problems and doing our best to rectify and repair past mistakes (Geek & Sundry tells a lot of the tale here). Most important throughout all of this has been reconnecting and re-engaging with Chaosium's many loyal and forbearing fans. We couldn't have got to where we currently are without you.
This is what Chaosium President Rick Meints has said:
"We at the Chaosium have overhauled all manner of things within the company over the last 3 years. In some respects, almost everything.

"We have seriously and intentionally 'upped' our game. Our books are now all full color hardcover books. We pay more attention to art, editing, and layout. We have tried to communicate and connect more with the RPG community, which is our family. We listen. We respond. We pay our creatives on time and in full. We reach out to our critics and try to understand what they are telling us. We make mistakes. We are not perfect. We strive to have fun. We have always invested ourselves in our games, as many of you have. In the end, we only wish we had more time to talk with you all more."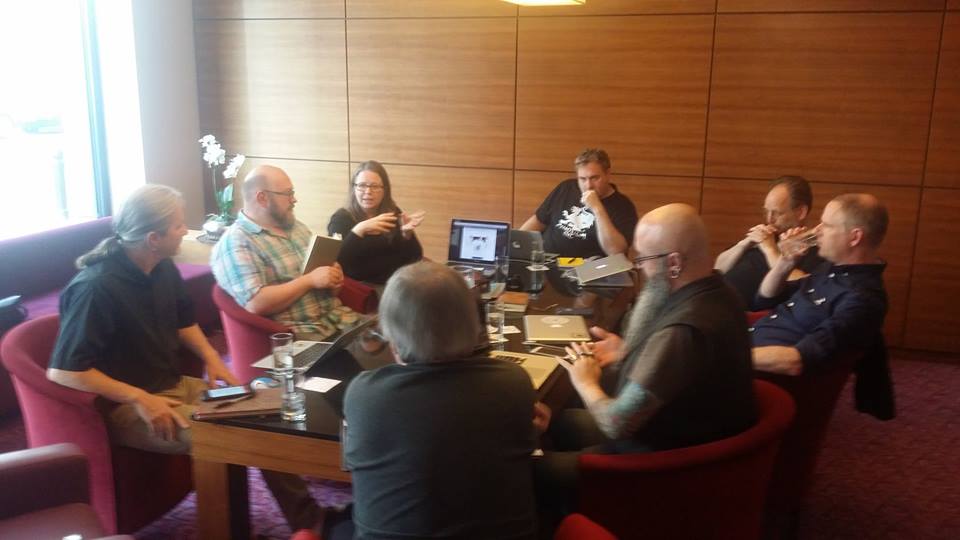 We are a small company - much smaller than many people might think (we have three full-time employees, along with Rick, Jeff and MOB as co-owners. Not even our COO Neil is FT.) But we have an amazing team of part-timers, freelancers and contractors working together with us creating games and books that seek to captivate mythic adventurers worldwide. Whatever our role in the company, we are all conscious we are carrying on the tradition of innovation and creativity that Greg Stafford started when he founded The Chaosium in 1975.
Chaosium is one of the choices for FAN FAVOURITE PUBLISHER in the 2018 ENnie Awards. We hope you might give us consideration, and vote for the other categories Chaosium has been nominated in too.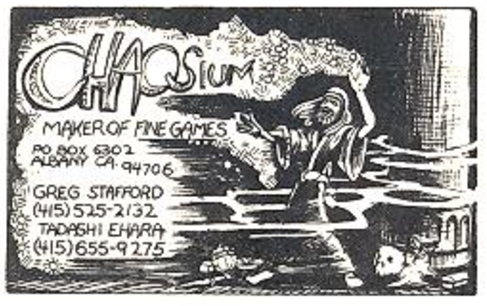 Chaosium: About Us & World View
Chaosium: Team Profiles
BEST ADVENTURE—The Two-Headed Serpent
BEST ART COVER—Down Darker Trails
BEST FAMILY PRODUCT—Khan of Khans
BEST FREE PRODUCT—RuneQuest Quickstart and Adventure
BEST MONSTER/ADVERSARY—Down Darker Trails
BEST PRODUCTION VALUES—The Grand Grimoire
BEST RPG-RELATED PRODUCT—Khan of Khans
BEST SUPPLEMENT—Reign of Terror
FAN FAVOURITE PUBLISHER—Chaosium