Bookshops of Arkham concludes... now binge watch it all on Chaosium's YouTube channel
Posted by Michael O'Brien on 21st Feb 2023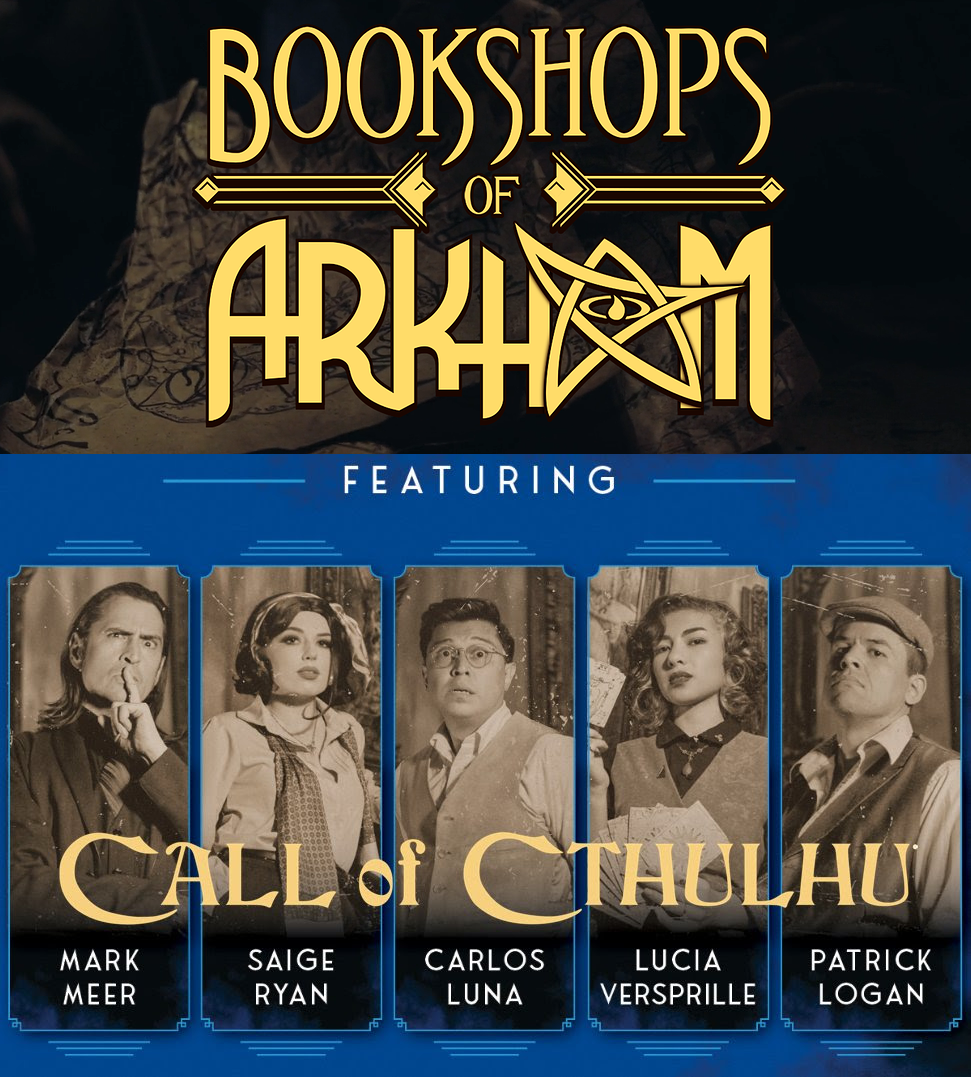 Four strangers are drawn into a supernatural investigation in this immersive, darkly atmospheric exploration of cosmic horror...
Our official blockbuster actual play series Bookshops of Arkham is over. But you can now binge watch all the action on Chaosium's YouTube channel. Join Mark Meer as the Keeper of Arcane Lore as he guides Saige Ryan, Carlos Luna, Lucia Versprille, and Patrick Logan through an encounter with the servants of Yog Sothoth.
Episode One
Episode Two
Episode Two-Point-Five (audio-only episode)
Episode Three
Episode Four
Credits
A lot of effort goes into producing a show like Bookshops of Arkham. We're happy these talented folks came together to create something hauntingly beautiful.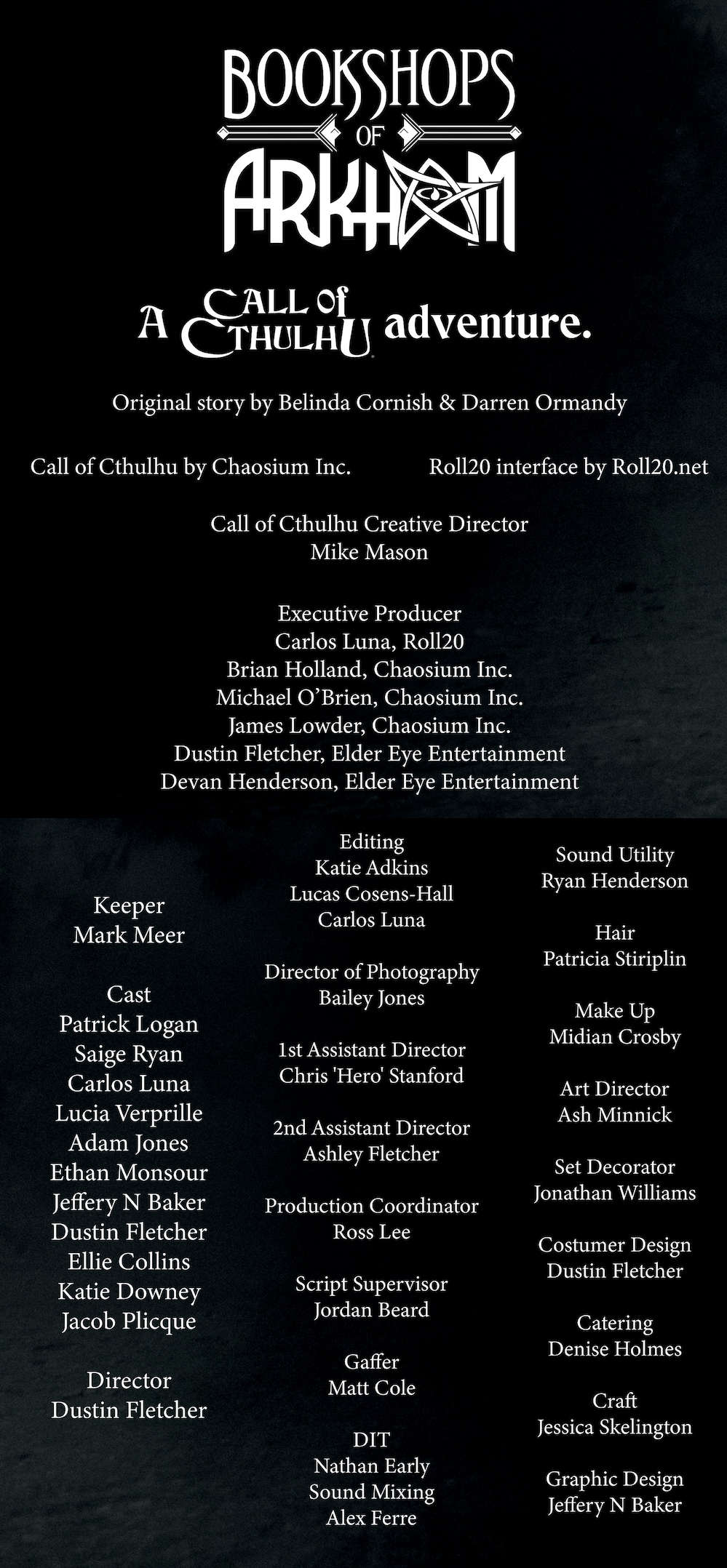 Get started with Call of Cthulhu yourself with the Call of Cthulhu Starter Set.
And learn more about Call of Cthulhu on Roll20 and 'Bookshops of Arkham' at Roll20's Call of Cthulhu Hub.