Announcing Chaosium Con Down Under: 2-3 May 2020 in Sydney Australia
Posted by Michael O'Brien on 2nd May 2019
Save the date, exactly a year from today!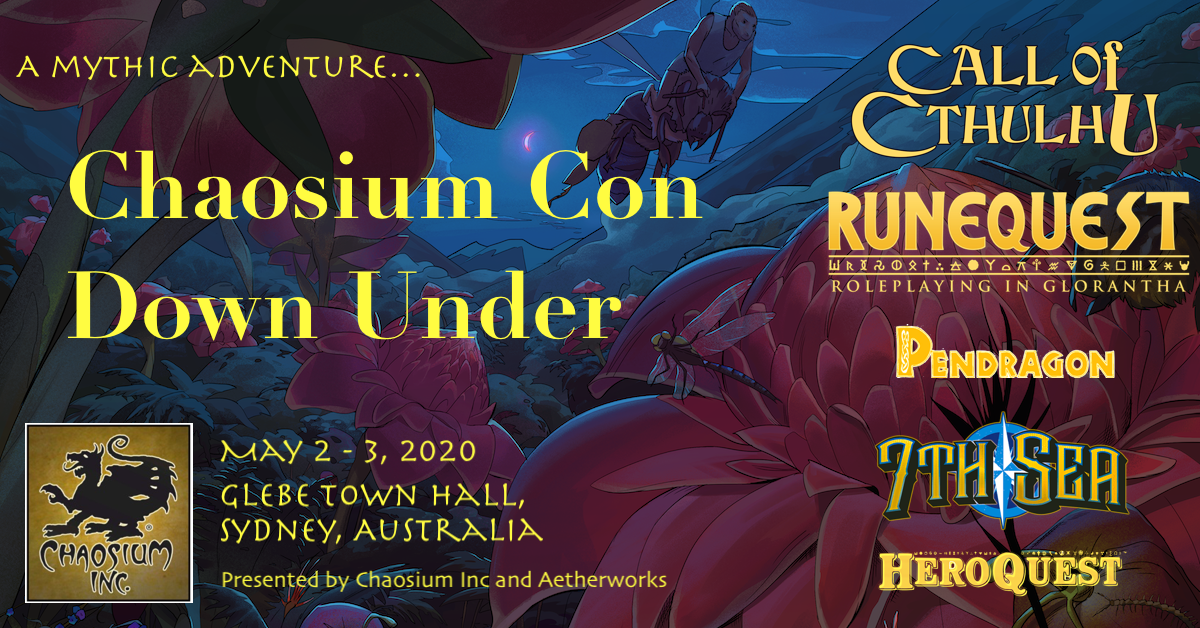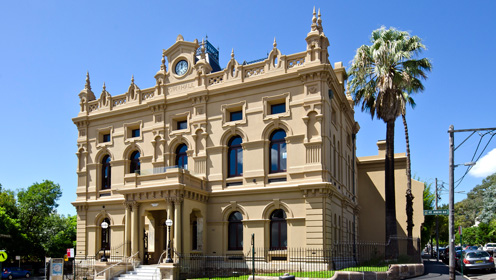 We're excited to announce that Chaosium Con Down Under is going to take place a year from now (2-3 May, 2020) at the evocative and historic Glebe Town Hall in inner Sydney, Australia.
With our friends at Aetherworks, we're planning a boutique yet captivating program that's going to be in parts mythic, epic, heroic and horrific, with Chaosium's favourite games on offer including Call of Cthulhu, RuneQuest, Pendragon, 7th Sea, HeroQuest, and more.
We'll have more information about the con soon! If you'd like to be the first to know, sign up to the Chaosium Con Down Under Mailing List: