Greg's Stafford's fantasy epic King of Sartar - Now Available as E-book and Kindle!
Posted by Michael O'Brien on 10th Mar 2016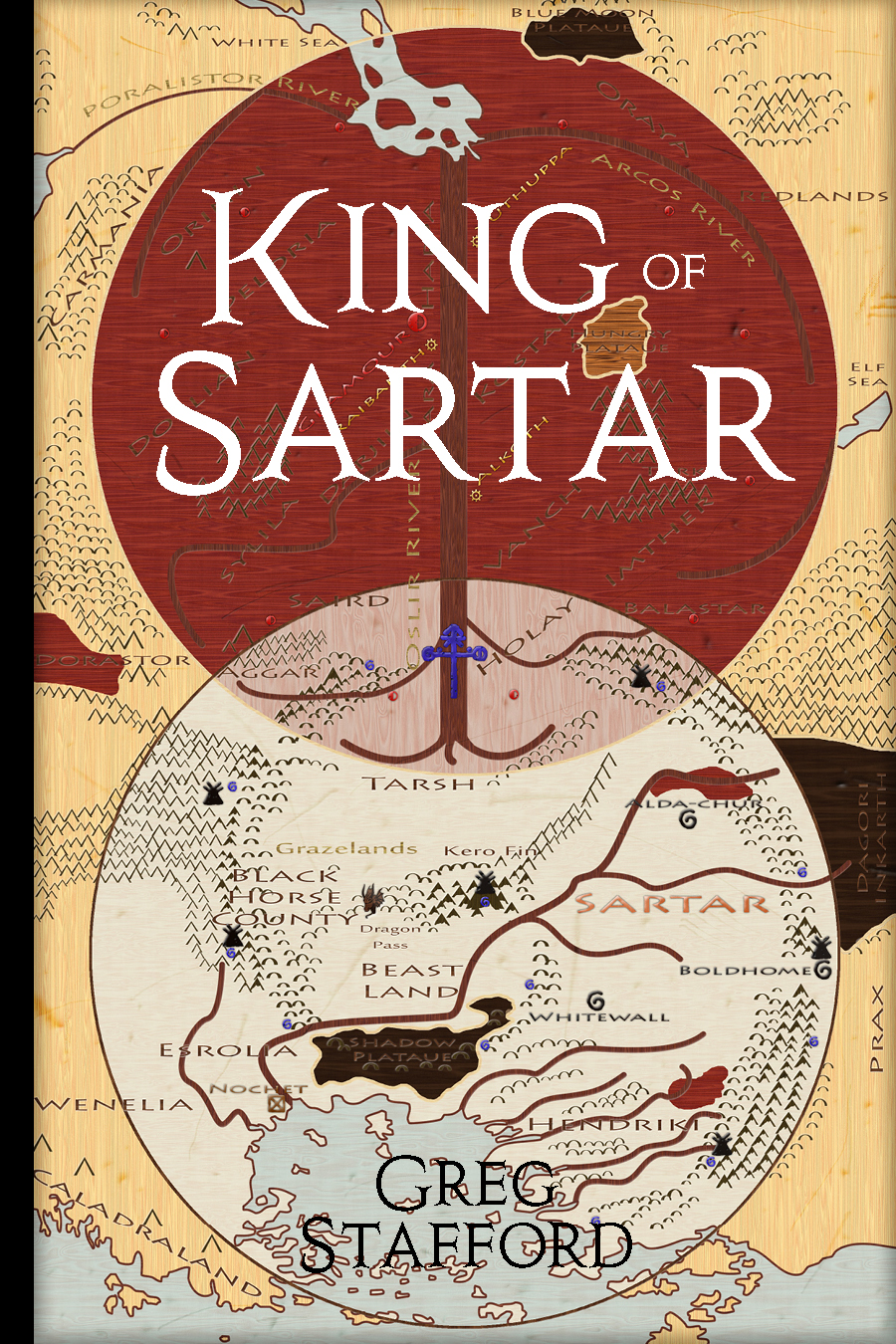 First published in 1992, Greg Stafford's King of Sartar is a remarkable work of fantasy fiction, featuring a collection of contradictory manuscripts written by scholars in Glorantha. And now, the revised edition is available as an E-book from Chaosium.com and Kindle from Amazon.
In King of Sartar, Greg Stafford masterfully assembles ancient epics, scholarly histories, kings lists, myths, fragments of half-forgotten stories, and other texts in an effort to resolve the mystery of the end of the Third Age, the mythical Hero Wars.
This revised edition includes a new chapter and numerous annotations that reveal secrets previously hidden from even the most die-hard fans of the setting.
Available now!
Also available from:
What do Gaming Luminaries say about King of Sartar?
"Wise, enigmatic, and impossibly many-sided, King of Sartar is as beguiling as any non-imaginary mythology, but with more dragonewts. Gaming culture's equivalent of Invisible Cities or Dictionary of the Khazars." – Robin D. Laws
"If you are unfamiliar with Glorantha, this is your chance to learn of an amazing mythic realm. If you are familiar with Glorantha, what are you waiting for?" – Sandy Petersen
"Some of us have been waiting so many years for this new revision of this book that we lost count. If you don't know how precious a thing it is that you are holding in your hands right now… OPEN IT UP AND START READING! Doesn't matter where, doesn't matter what. The world tells the tale." – Mark Rein-Hagen