Watch as Becca Scott creates a Call of Cthulhu investigator in just 13 minutes
Posted by Michael O'Brien on 18th Jan 2021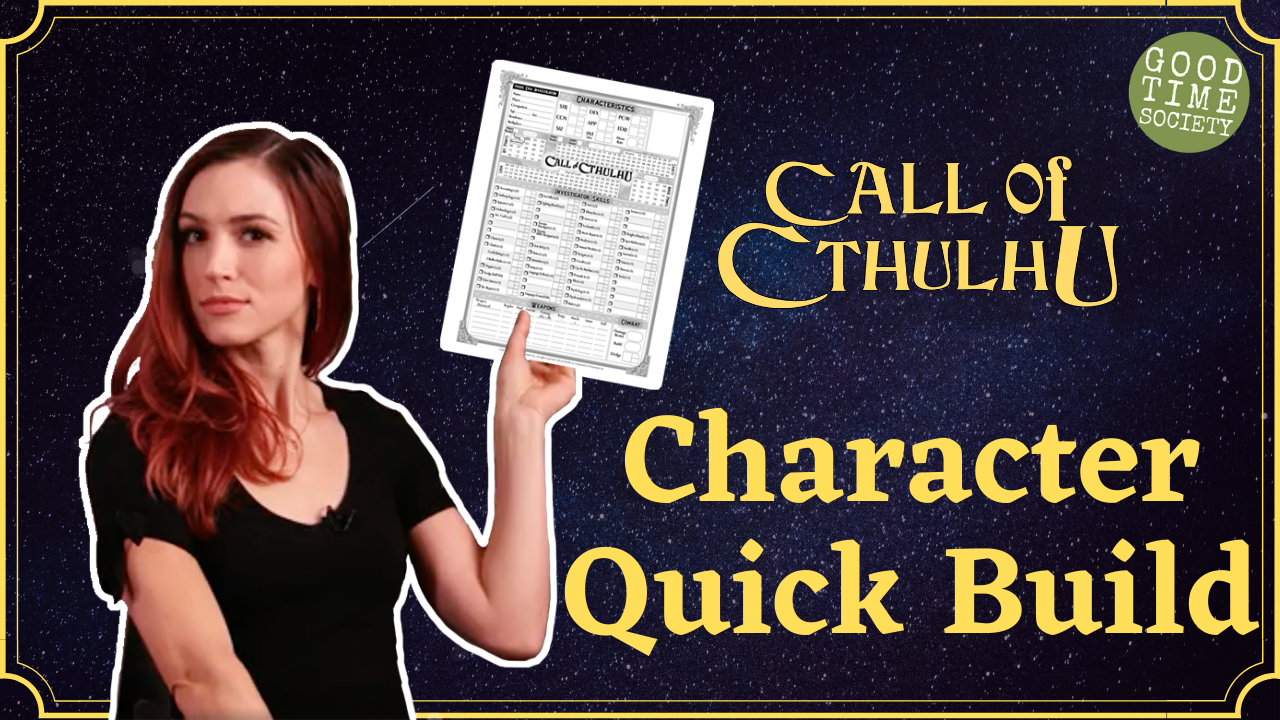 Watch as Becca Scott creates a Call of Cthulhu investigator in just 13 minutes!
Becca and her friends at the Good Time Society are currently playing Call of Cthulhu on their fortnightly show, The Calyx: watch live on Twitch on Wednesdays and later on YouTube.
Becca also has a 10% off coupon at Chaosium.com – use the code "THECALYX" for 10% off at checkout through January!