The Stream of Chaos wraps up Mansions of Madness actual play: binge-watch it all on YouTube
Posted by Michael O'Brien on 11th Jun 2021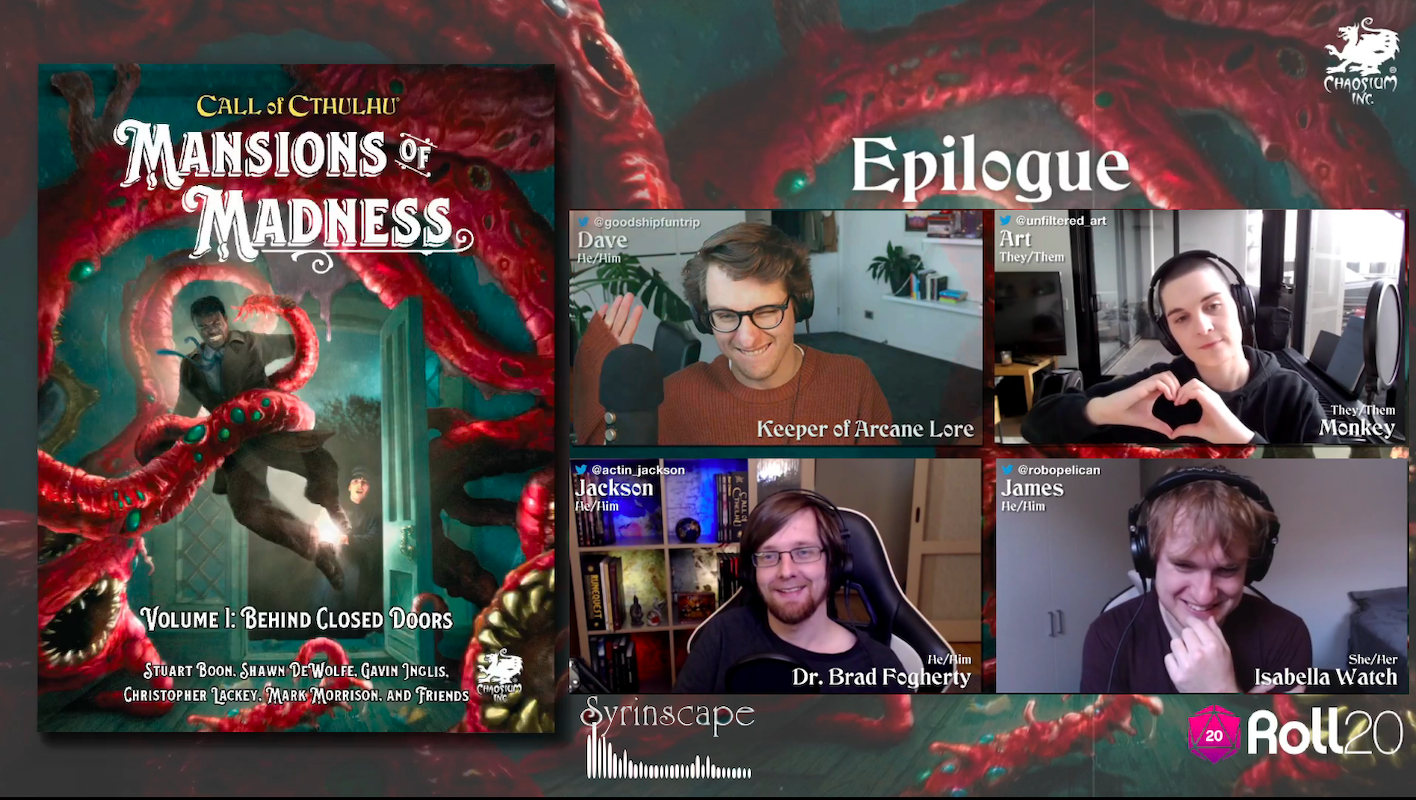 Our Stream of Chaos crew have just finished playing the last scenario in Mansions of Madness on Chaosium Twitch. Follow or subscribe to see what the Stream of Chaos are going to play through next!
Binge-watch all the previous episodes on Chaosium's YouTube channel.
And play the new Mansions of Madness for yourself! It's currently out in hardback, special leatherette edition, and PDF, and there's even a Roll20 version.