The HPLHS's Miskatonic Varsity pins are both superb and great fun!
Posted by Michael O'Brien on 20th Nov 2022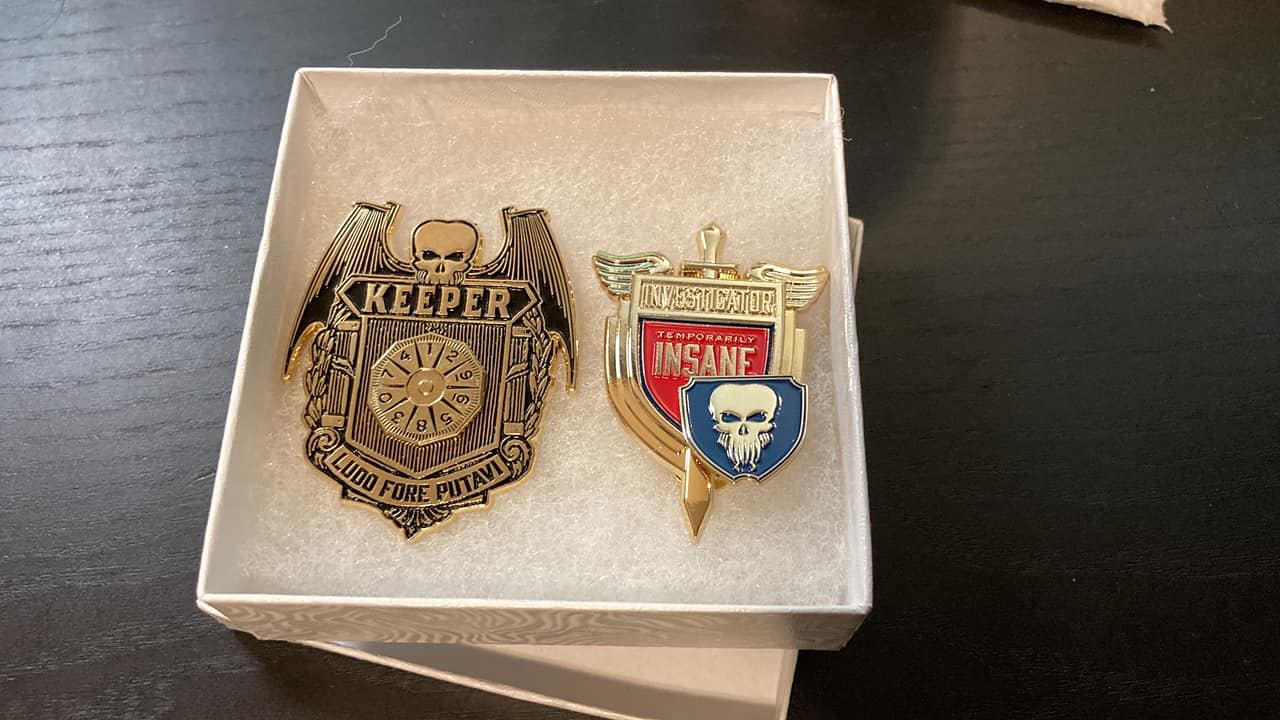 Some superb, high quality pins just arrived from our friends at the H.P. Lovecraft Historical Society.
The Keeper Pin has a numbered wheel that spins and the Investigator Pin has a small blue cover that is magnetic. It covers the "temporarily insane" indicator underneath. The latin inscription is "We thought it would be fun."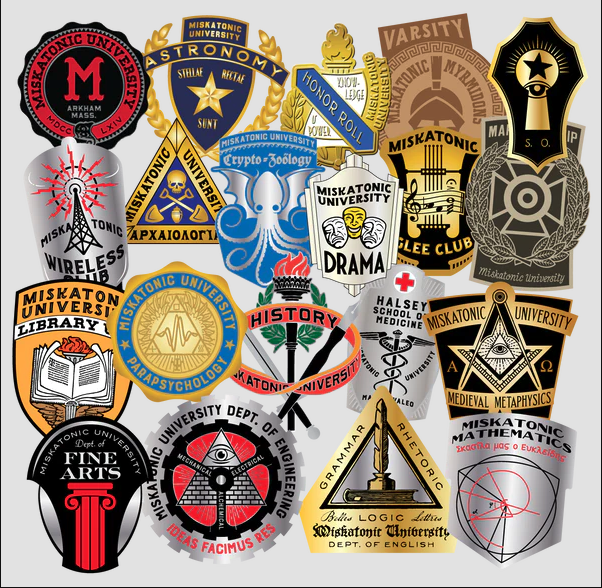 Those pictured above are part of a much bigger set, and all of these Miskatonic Varsity pins are astoundingly good, as you would expect from the HPLHS. There are pins for Archeology, the Miskatonic Glee Club, Medieval Metaphysics, Cryptozoology, and more. The Sanity Level badge is even adjustable!
All are enameled metal pins with a pin and traditional butterfly clutch, custom designed by the HPLHS. Check out the entire collection here: https://store.hplhs.org/collections/frontpage/products/miskatonic-varsity-pins