Now in worldwide release! Call of Cthulhu Classic - horror roleplaying in the world of Chaosium's Cthulhu Mythos
Posted by Michael O'Brien on 7th Aug 2022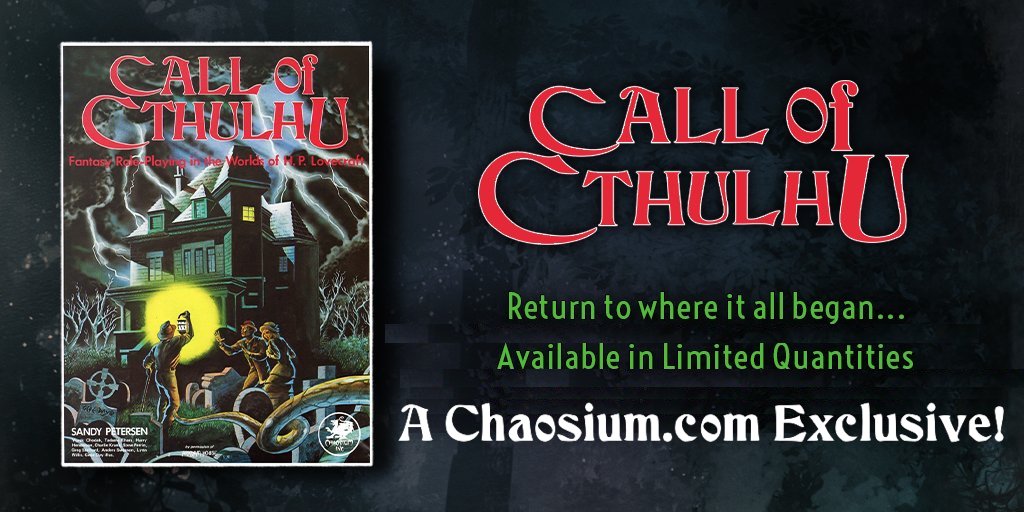 Available now exclusively from Chaosium.com: a recreation of the classic Call of Cthulhu boxed set from 1981, brought to horrific life 40 years later! Created thanks to the wildly successful Call of Cthulhu Classic Kickstarter, this product is very limited!
Chaosium is pleased to announce the release of Call of Cthulhu Classic, launched at GenCon in Indianapolis and online exclusively at chaosium.com. Both the Classic 1" Box and the Classic Deluxe 2" Box will be sold in limited quantities, while stocks last.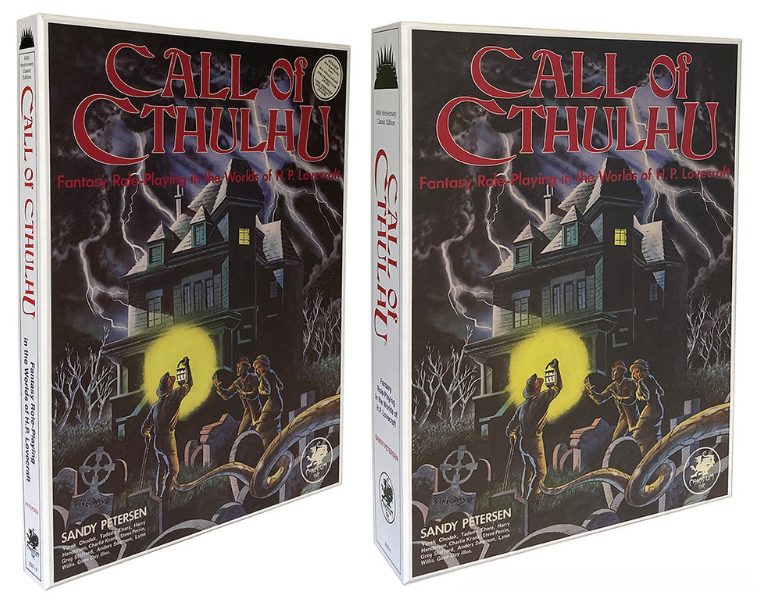 The early edition boxed sets and 5 of the original supplements of Call of Cthulhu went out of print in the early 1980s. Through secret rituals thought lost to humanity, Chaosium resurrected these products via Kickstarter last year, raising over $700,000 during the campaign and subsequent add-ons, against an original goal of $20,000.
With a little slight tweaking, all of these materials can be used with the current edition of Call of Cthulhu.
What's in the Boxes?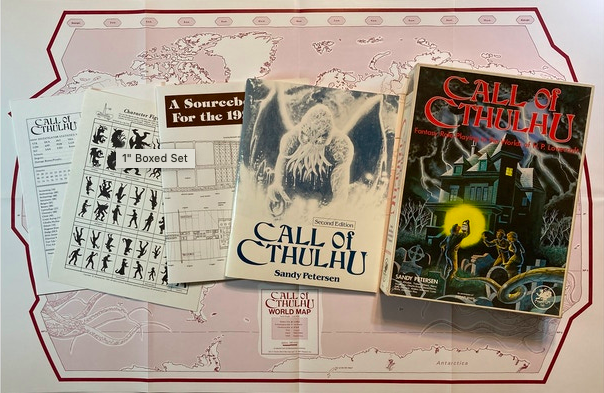 The Core Rules
The Call of Cthulhu Classic Rulebook is expressly written for people without great experience in role-playing. This core book explains all of the Investigator characteristics, including Sanity, the consequences, and Sanity loss required when meeting fearsome creatures—the alien intelligences of the Cthulhu Mythos. Also included are the rules for the magic system and spells for the Mythos, as well as scenarios, and appendices with useful additional materials. This special 40th anniversary edition also includes the 8-page scenario "Wail of the Witch", by Keith Herber.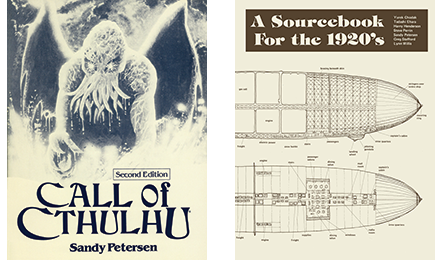 The 1920s Sourcebook
A full primer on Call of Cthulhu's signature campaign setting. The book is overflowing with material that a Keeper needs for roleplaying in the 1920s. It contains information on the cost of goods, distances and travel times, historical background, and an expanded weapons list. Also included are additional monsters, archaeological dig site plans, and more!
The World Map
For when you want to take your investigation global! This red-ink map showcases major cities, continents, mountains, rivers, real-world archaeological sites, and suspected locations of Mythos entities.
Investigator Sheets & Character Silhouettes

A collection of card character silhouettes that can be cut out and used to show the position of the Investigators, monsters, and minions! Also included are a collection of blank character sheets to create new and unique Investigators for your campaigns. This includes a special additional sheet of silhouettes featuring monsters such as Dimensional Shamblers, Elder Things, Flying Polyps, and even Shoggoths.
Classic Keeper Screen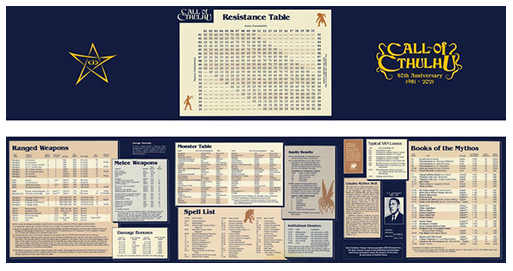 The first Keeper Screen for Call of Cthulhu debuted in 1983 and we have remastered it for this release! It contains all quick-reference information, as well as a place for the Keeper to conceal their secrets. It also sports the updated Call of Cthulhu 40th Anniversary logo!
40th Anniversary Dice

The 40th is a "Ruby" anniversary, so we've included a set of blood-ruby colored dice to mark this momentous occasion! This set includes a total of 3D6, to make rolling up your investigator characteristics as easy as possible!
Arkham Poster Map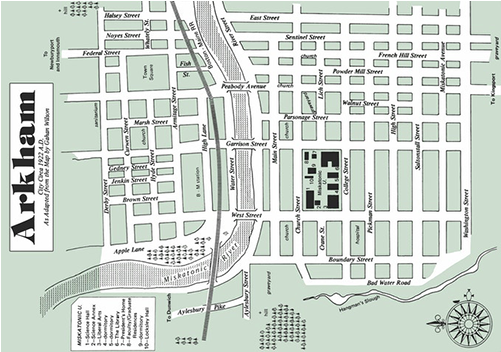 This color poster map of Arkham is a great way to track the location of your investigators, and not to mention a fantastic opportunity to put your character silhouettes to use!
Exclusive To The Deluxe 2" Boxed Set
The following five supplement books are only available in the Deluxe 2" Boxed set! With a little tweaking, all of the scenarios in these additional books can be played using the 7th Edition rules of the game.