New Syrinscape Sound Pack: The Two-headed Serpent Chapter Three – Borneo
Posted by Michael O'Brien on 12th Oct 2021
Fresh off the success of their Masks of Nyarlathotep SoundPacks, our friends at Syrinscape have started to release full audio support for the thrilling Pulp Cthulhu adventures of The Two-Headed Serpent!
Chapter 1 - Bolivia and Chapter 2 - New York have been out for a few weeks and Chapter 3 - North Borneo - has just been released. A complete sound solution to Chapter 3 of this epic adventure:
North Borneo is the destination. Sick farmers are in need of help and strange plant life and creatures roam this area of the globe. What could be causing it? Everything is here to immerse you with background sound and music that matches the story, scene by scene.
And is this Adventure SoundPack useful when you're not actually playing the The Two Headed Serpent adventure?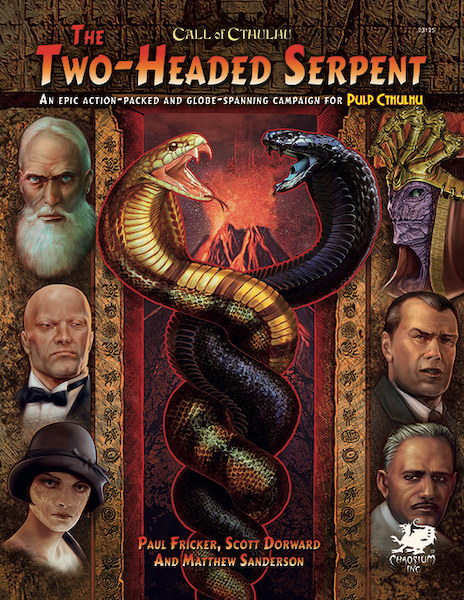 Yes! Because if you want the sounds of...
trekking through a South American jungle
a refugee camp
a well interior
a village festival
an snake filled accent temple
a secluded tomb
gun fights and punch ups
battle with a giant snake
a fight with a formless spawn
or just a dark Indiana Jones style adventure,
All of this and more can be found in this pack!
This product is also included for FREE with a SuperSyrin Subscription. Consider trying that out instead? Our friends at Syrinscape currently have a 30 day free trail offer.