Moon Design Publications transfers ownership of the HeroQuest trademark to Hasbro
Posted by Michael O'Brien on 22nd Sep 2020
MEDIA RELEASE: For immediate release
Ann Arbor, MI. 22 September 2020
Moon Design Publications has announced the formal transfer of ownership of the HeroQuest trademark to Hasbro. Moon Design's HeroQuest tabletop roleplaying game line, published by Chaosium, will be rebranded as "Questworlds".
"We know that the old Milton Bradley HeroQuest board game has many devoted fans who would love to see it back in print once again. The transfer of the HeroQuest trademark to Hasbro is a significant step towards that becoming a reality," said Chaosium head of licensing, Michael O'Brien.
The HeroQuest trademark: some background...
HeroQuest the boardgame was published by Milton Bradley (a subsidiary of Hasbro) and Games Workshop from 1989 - 1994. The trademark having lapsed, Greg Stafford registered the HeroQuest trademark in 2002 for his HeroQuest tabletop roleplaying game.
Note: in the 1970s, Greg Stafford used the term "heroquest" to describe a transformative journey in which a quester enters the realm of the gods to reenact a myth, returning with gifts or special knowledge, and began designing a roleplaying game exploring those themes. Greg Stafford's HeroQuest tabletop RPG is completely unrelated to the Milton Bradley HeroQuest boardgame.
Moon Design Publications became the licensed publisher of Greg Stafford's HeroQuest RPG in 2006. In 2012 Moon Design Publications purchased the HeroQuest trademark and other related IP from Greg Stafford.
In 2015 Moon Design Publications became part of the ownership of Chaosium Inc. Via Chaosium, Moon Design Publications has continued to publish the HeroQuest RPG, largely for tabletop roleplaying in Greg Stafford's fantasy world of Glorantha.
In April 2020, Moon Design Publications published the Questworlds System Reference Document (SRD) so independent publishers could use the HeroQuest RPG core rules system for other game worlds and settings.
The sale and transfer of the HeroQuest trademark from Moon Design Publications to Hasbro was completed in July 2020.
What's Next for HeroQuest the Boardgame?
That is up to Hasbro and their board game subsidiary Avalon Hill. For more information, see:
https://heroquest.avalonhill.com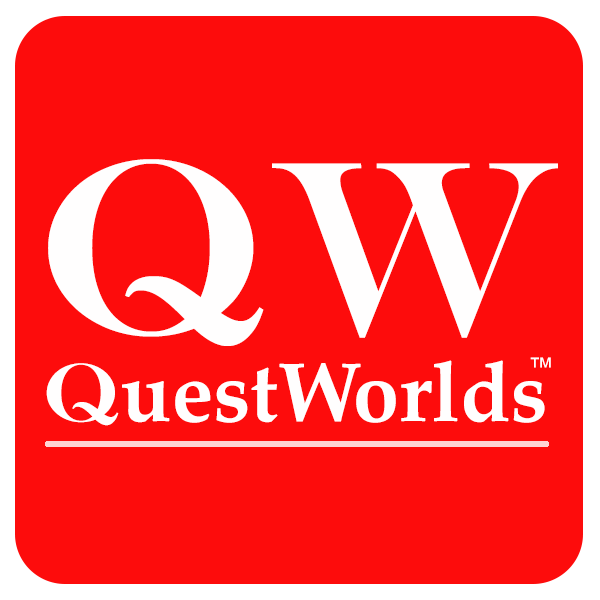 What's Next for HeroQuest the Tabletop Roleplaying Game?
The HeroQuest tabletop roleplaying game is being rebranded as Questworlds. The rules themselves will remain unchanged.
For more about Questworlds, the rules and prep-lite RPG system that facilitates beginning play easily, and resolving conflicts in play quickly, see:
https://questworlds.chaosium.com
Over coming months, Chaosium will be rebadging all HeroQuest products.
"We are currently selling off existing printed stocks bearing the HeroQuest mark at a discount. Purchase these print releases while you can! Once these books are taken down from sale they will be out-of-print permanently," said Michael O'Brien.
Purchase HeroQuest and HeroQuest Glorantha products here (limited time only):
https://www.chaosium.com/heroquest
Contact Information:
Michael O'Brien, Head of Licensing
mob@chaosium.com
chaosium.com