Miskatonic Monday: ENnie Award-winning student-produced Call of Cthulhu adventure 'Refractions of Glasston' now available in Print
Posted by Michael O'Brien on 13th Sep 2020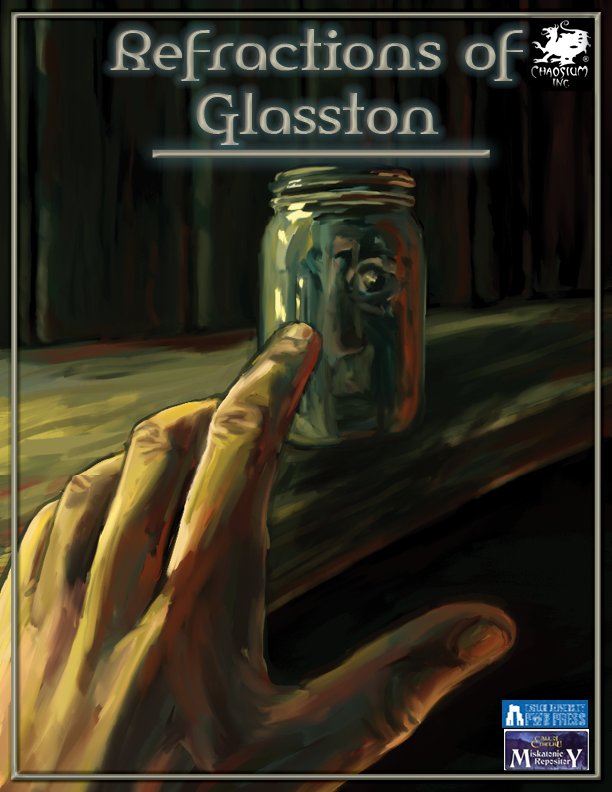 Refractions of Glasston, winner of a 2020 ENnies Judge's Spotlight Award, is now available as a premium softcover book at DriveThruRPG.
A creative collaboration between Chaosium and the Taylor University Professional Writing Program, this Call of Cthulhu scenario was the end result of Taylor U students going through the entire RPG adventure design process – from idea genesis to publication – within one hectic semester.
Refractions of Glasston was initially published as a PDF in The Miskatonic Repository, Chaosium's Call of Cthulhu community content platform on DriveThruRPG, in December 2019. The scenario takes place in a rural town in northwest Indiana (near Taylor U itself) in the classic Call of Cthulhu era of the 1920s and builds on existing local legends of supernatural happenings.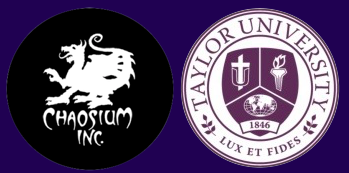 "An excellent scenario with an interesting cast of characters and a truly frightening, otherworldly, unique threat. I find it easy to visualize squirming at a gaming table as the clues are uncovered and the Glass Plague is encountered. This student group should be proud of what they accomplished!"—RPG Imaginings.
Like the PDF, the print version is free + the cost of printing and shipping. Order your copy today! :
Taylor University PWR Press, Sam Guinsatao, Carson Jacobs, T.R. Knight, Joy Lemont, Elijah Oates, Rayce Patterson, Emily Pawlowski, and J. Tucker White
(46 pages, free PDF or $6.22 premium softcover + shipping)
Elias Taylor Winters, the CEO of TWJ Co., discovered a secret to the glass-making process that finally put him above his long-standing competition: Ball Glass. Shattering expectations for such a small company in rural Indiana, Winters has put Glasston on the map. The town and its economy are booming. But not everything in Glasston is as it should be…

Taylor University student creators and their instructor, Prof. T.R. Knight