Mark Meer plays Call of Cthulhu at PAX Aus Online – Oct 7/8
Posted by Michael O'Brien on 3rd Oct 2021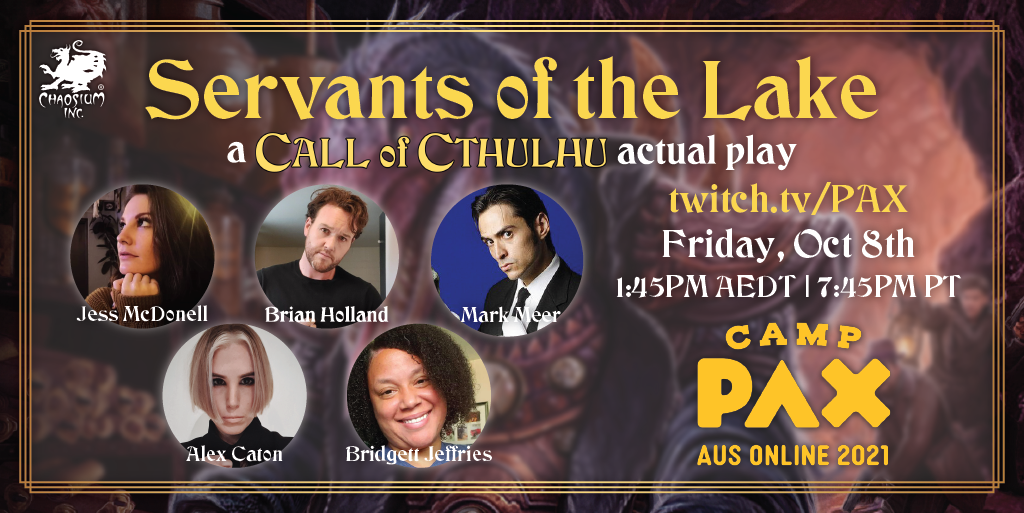 Marquee event coming up for PAX Aus Online!
This Thursday at 7:45pm Pacific/Friday 1:45pm AEDT
The Call of Cthulhu tabletop roleplaying game with Mark Meer (AKA Commander Shepard from Mass Effect), Chaosium's Bridgett Jefferies, Australian streamers Jess McDonell and Alex Caton, and Chaosium's own Brian Holland as Keeper.
A group of investigators set out to search for their missing friend, but all is not as it seems at the Squatter's Lake Motel.

Watch on twitchtv/PAX