Journey to Jonstown #5 - A Rough Guide to Glamour returns
Posted by Michael O'Brien on 13th Apr 2020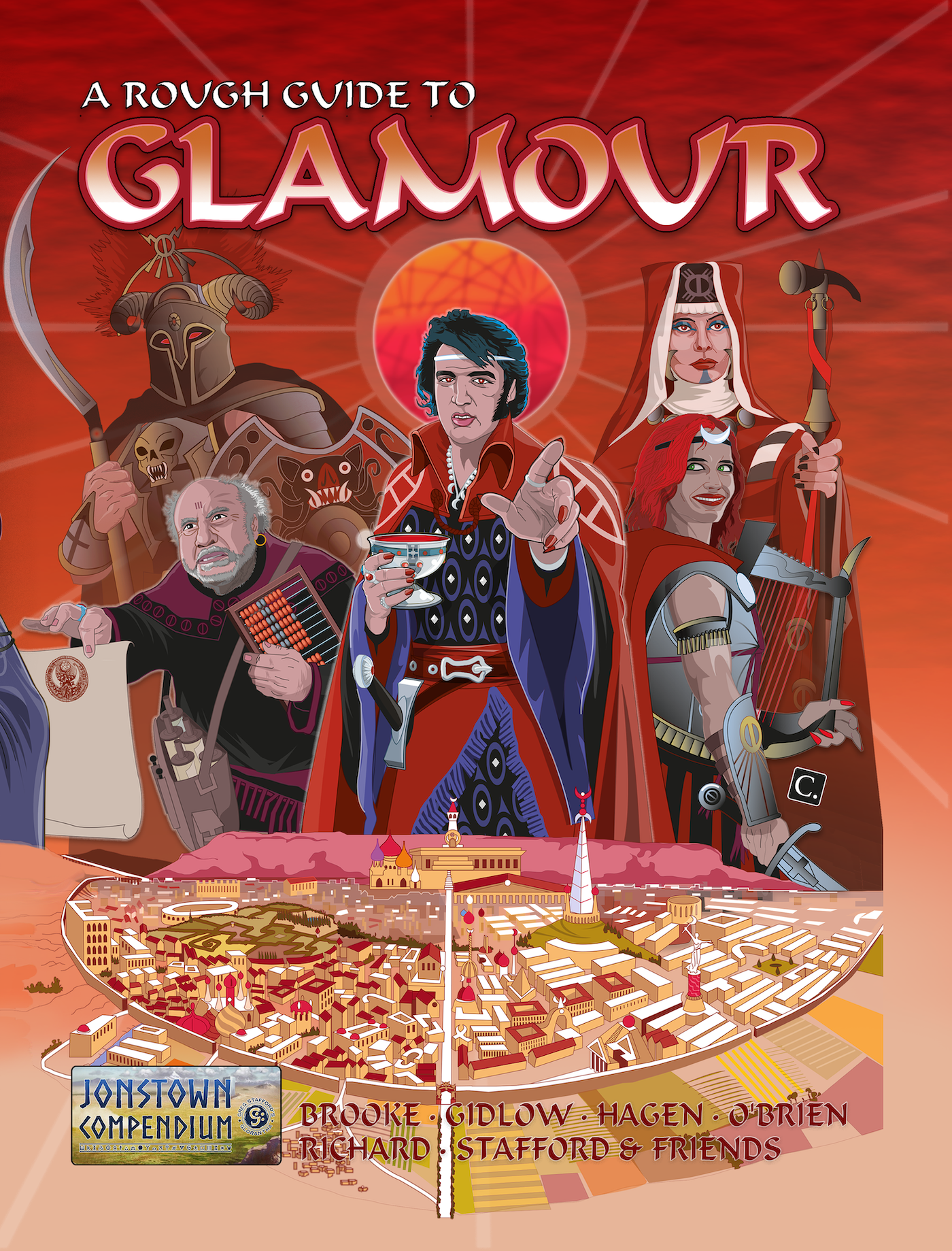 The Rough Guide to Glamour is the newest release on the Jonstown Compendium. First published as a players' background book supporting Reaching Moon Megacorp's legendary 50-player LARP Life of Moonson (1997), the new version is almost double the size and includes new art.
The Rough Guide to Glamour
Nick Brooke, Chris Gidlow, Mike Hagen, Michael O'Brien, Jeff Richard, Greg Stafford et al. ($14.95, 113 page PDF)
Your indispensable companion for any visit to the capital city of the greatest empire the world of Glorantha has ever known!
Andrew Logan Montgomery (Exploring the Otherworlds of Fiction, Magic, and Gaming) says, "A hallucinogenic love letter to that other side of Glorantha... In short, it is brilliant."
Other new releases include: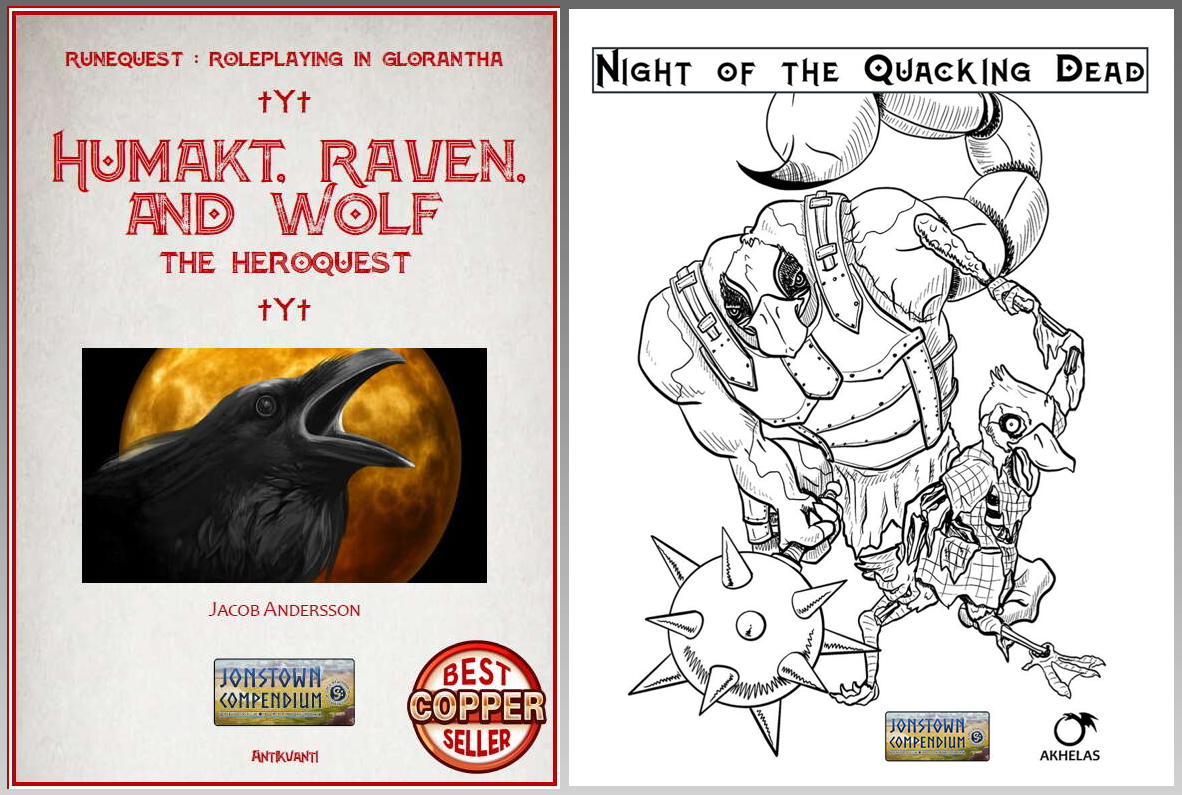 Humakt, Raven, and Wolf
Jacob Andersson ($3.95, 15 page PDF)
Humakt, Raven, and Wolf is a playable heroquest, based on a Gloranthan myth by Ian Cooper. It can be performed in order to locate something that the adventurers need to find, be it a person or an object. One of the heroquesters must take on the role as Humakt.
Reviews from R'lyeh says: "a short scenario in which the Game Master can pull her players and their characters into of one of Glorantha's many myths... It is a particularly good to run as part of the scenario, 'Dragon of Thunder Hills' [from the RuneQuest Gamemaster Screen Pack]."
Night of the Quacking Dead
Austin Conrad ($1.50, 5 page PDF)
Monster of the Month #3 — March 2020: designed to start you and your adventurers out on an adventure into the Upland Marsh, home of the infamous necromancer Delecti.
Reviews from R'lyeh says "If you are running a campaign or adventure set in Sartar and are planning for your adventurers to venture anywhere in or near the Upland Marsh, then [this release] is worth your time and interest. The Duck puns are just a bonus."
Want to take part in the Jonstown Compendium Community Content Program?
Under the Jonstown Compendium community content license, fans of Greg Stafford's world of Glorantha can sell and share their own material on DriveThruRPG.
Check out the Jonstown Compendium Guidelines and start creating!