Chaosium will be at Dragonmeet in London, UK - Saturday, Dec 4
Posted by Michael O'Brien on 15th Nov 2021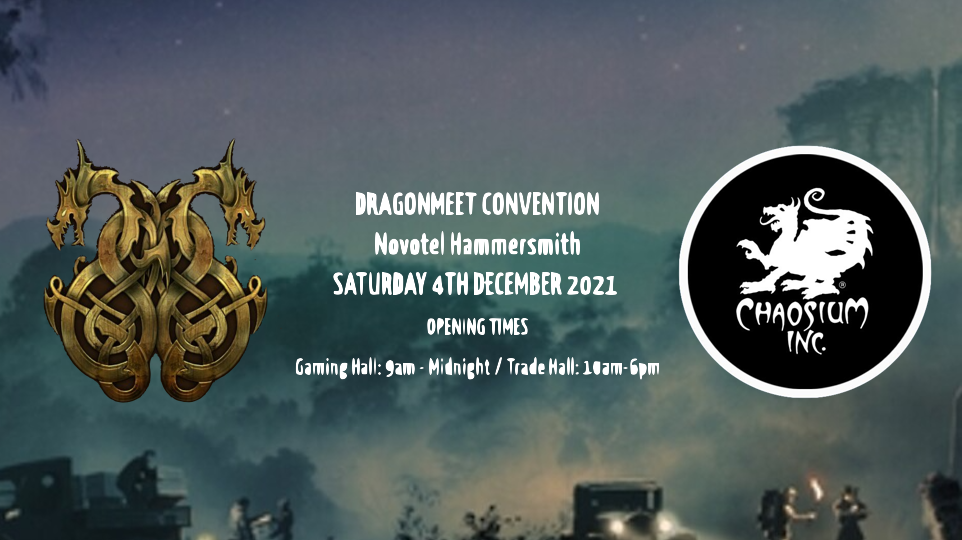 The Dragonmeet convention is back once again at the Novotel Hammersmith in London, UK. Come meet us on Saturday 4th December.
Chaosium is a co-sponsor of the event, one of the most vibrant tabletop gaming conventions and the best of it's kind in London. The organisers promise that with Dragonmeet missing last year in person, they're committed to coming back bigger and better than ever.
You can find us in the Trade Hall: we'll have a wide selection of Chaosium releases, including the RuneQuest Starter Set and the 40th Anniversary Keeper Rulebook.
And at 12 noon in Seminar Room #2 join Rivers of London creator Ben Aaronovitch and members of the Chaosium development team including Lynne Hardy and Paul Fricker to discuss the forthcoming Rivers of London RPG.
Looking forward to seeing you there if you can make it!