Chaosium fiction program returns with Sisterhood
Posted by Michael O'Brien on 27th May 2021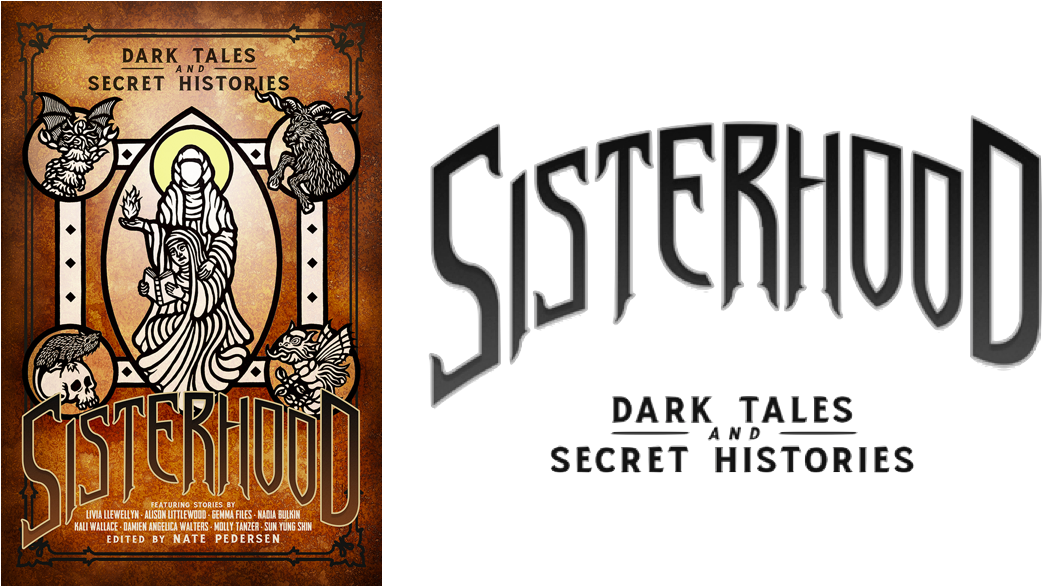 Chaosium fiction line editor James Lowder is very pleased to announce the first release in the newly relaunched Chaosium fiction program, the historical horror anthology Sisterhood: Dark Tales and Secret Histories. The book is now available in ebook and PDF, with print on the way.
"The book had been delayed several times as we rebuilt various support structures within the company, the pandemic scrambled everyone's schedules, and my role in the company expanded from very part-time consultant to fiction editor to executive editor. Everyone connected to Sisterhood has been incredibly patient and we hope you give it a look," said Lowder. "It's a compelling collection and a marvelous book with which to restart our fiction program."
Lowder joined Chaosium in 2015 as consultant, helping the new management team settle fiction debt and then sort out contracts and licenses. He is now the company's executive editor. He had previous directed fiction lines or programs for various publishers, in addition to editing more than twenty anthologies and authoring several bestselling dark fantasy and fantasy novels.
"Next up for the Chaosium fiction line will be the braided Mythos novel The Leaves of a Necronomicon, edited by the late Joe Pulver, and an original Arthurian novel by Chris Gidlow, plus several other major projects we have yet to announce", said Lowder.

Sisterhood: Dark Tales and Secret Histories
Edited by Nate Pedersen
Cover art by Liv Rainey-Smith
CHA6058
ISBN 978-1-56882-464-2
264 pages
EPUB, PDF, and MOBI formats – USD$8.49
— Available now from Chaosium.com*, DriveThruFiction, and DriveThruRPG
— Kindle version available from Chaosium at Amazon.com
*purchase the digital version direct from Chaosium.com and you'll get the full price off the cost of the printed edition (trade paperback) when it is released later this year.
Table of Contents:
"The Wine of Men" by Ann K. Schwader
"From an Honest Sister, to a Neglected Daughter" by Monica Valentinelli
"Étaín and the Unholy Ghosts" by Lisa Morton
"The Barefoot Sisters of Saint Beatriz of the Mountain" by Kali Wallace
"Unburdened Flesh" by Penelope Love
"Only Dead Men Do Not Lie: The Trials of the Formosans" by Kaaron Warren
"Jane, Jamestown, The Starving Time" by Sun Yung Shin
"Dorcas and Ann: A True Story" by Molly Tanzer
"The Resurrected" by S. P. Miskowski
"The Low, Dark Edge of Life" by Livia Llewellyn
"The Anchoress" by Lynda E. Rucker
"Siūlais ir Kraujo ir Kaulų (Of Thread and Blood and Bone)" by Damien Angelica Walters
"Gravity Wave" by Nadia Bulkin
"The Veils of Sanctuary" by Selena Chambers
"The Sisters of Epione" by Alison Littlewood
"Red Words" by Gemma Files