Chaosium comes to SupaNova Melbourne, April 5 - 7
Posted by Michael O'Brien on 30th Mar 2019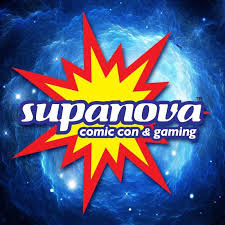 For the first time, Chaosium will be present at popular culture show SupaNova. We're at SuperNova's Melbourne, Australia event, taking place at the Showgrounds on April 5-7.
Chaosium is excited to be sharing a booth with our good friends at TYPE 40, the master prop-makers.
We're also running six gaming tables on Saturday and Sunday, offering demo sessions of Call of Cthulhu and games of Miskatonic University: The Restricted Collection, our newly-released Lovecraftian board game.
Many thanks to the local Cult of Chaos volunteers who are assisting!
The TYPE40 - Chaosium Booth is located right next to the Tabletop Gaming area: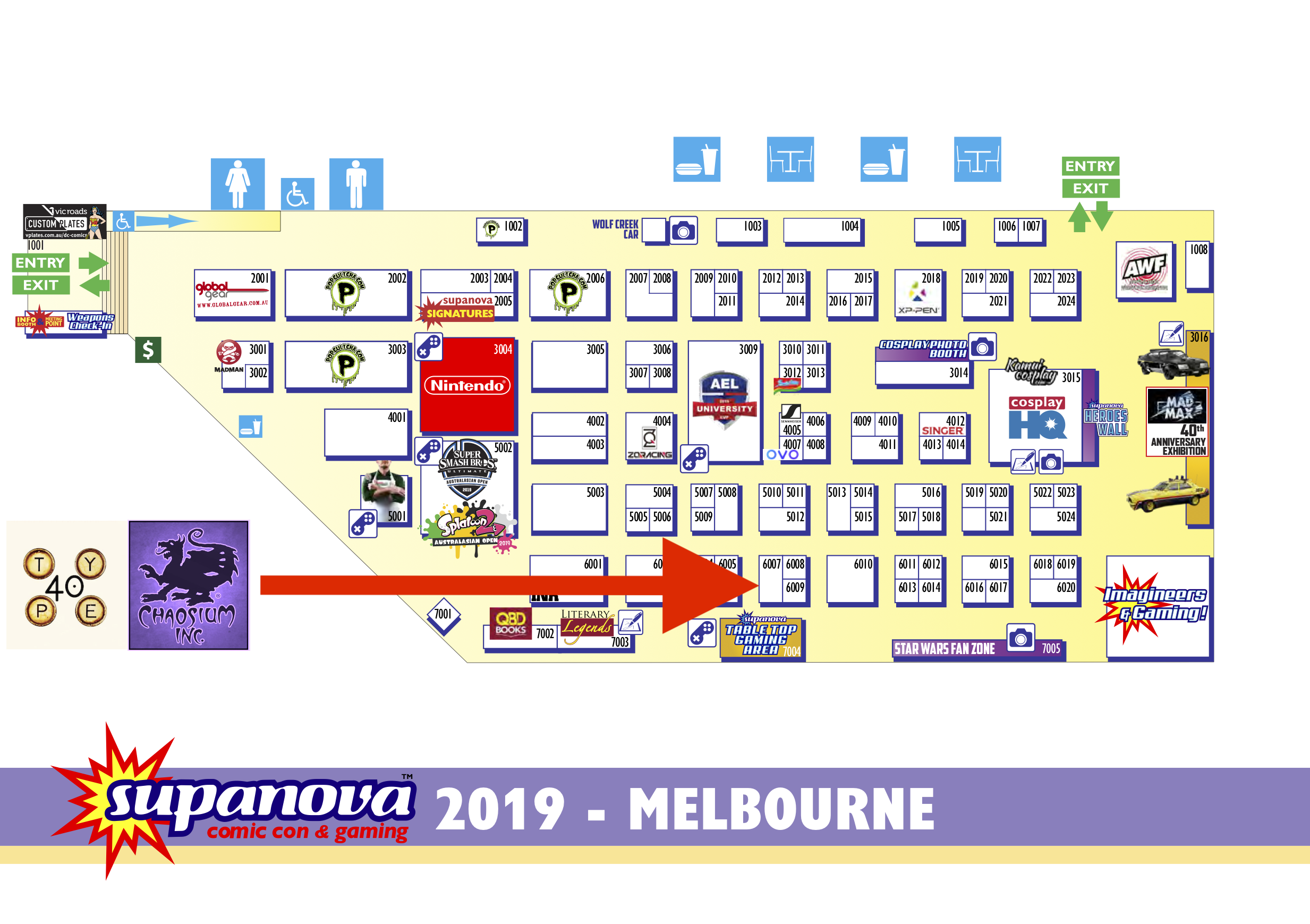 If the event is a success for us, we'll definitely consider attending some or all of the other SupaNova cons held across Australia throughout the year - Sydney, Perth, Gold Coast, Brisbane, and Adelaide. So Melbourne Chaosium fans - please come along and make it so!
More information: https://www.supanova.com.au/events/melbourne-2019/guests