Chaosium at Conventions in the Fall
Posted by Michael O'Brien on 21st Sep 2018
Chaosium will be at a tons of events this Autumn. You will be able to find a Chaosium booth at the HP Lovecraft Film Festival and CthulhuCon (Portland, OR), PAX Australia (Melbourne), Essen Spiel (Essen, Germany) and PAX Unplugged (Philidelphia, PA).
We love it when our GMs (and fans!) come by our booth and say "hi". And we are very happy to talk with you about running sessions at your own conventions or with us at next year's events. Never too early to be thinking about GenCon, Origins, UK Game Expo or other big events.
We will also be participating in Tabletop Gaming Live (London), AetherCon V (online everywhere), and Dragonmeet (London).
Organized Play means game masters running games
Here are some local events we want to highlight. Know of more we should share? Tell us! We are always happy to spread the word about opportunities to run our games for people. These events are STILL looking for GMs. Fell free to contact them right away!

OddCon
OddConUK is four weeks away, Oct 12th-14th. Held at the Park Inn in Telford, this event is a causal weekend with meals and accommodations included in the price, plus access to a 24-hr bar.

Contact them right away to become part of this weird-embracing event. And there are still slots open to create your game sessions on their Warhorn site:
https://warhorn.net/events/oddconuk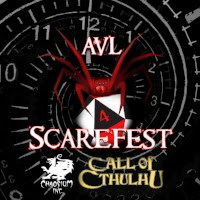 Asheville Scarefest
Asheville Scarefest is a horror-themed role-playing convention that meets every year close to hallowe'en in the beautiful mountains of WNC. Located in Montreat near Black Mountain, the location features friendly, supportive event staff, onsite accommodation, and enthusiastic players who want you to get your Cthulhu face (tentacles?) on! They're currently looking for GMs for any horror-themed Chaosium games to run over the weekend of 19 - 21 October 2018.

You'll get a third off the ticket price for each game - run three games and get in for free. Learn more about other great perks and GM gifts on their website.

What more reason do you need? Head over to submit a game and sign up. For more information please email paul@avlscarefest.com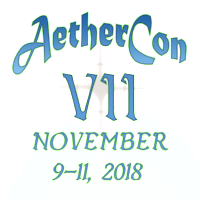 AetherCon
AetherCon is an online-only event from 9 -11 November, playing Call of Cthulhu and other games through Roll20 and/or Google Hangouts. Join Todd Gardiner and other GMs in running Call of Cthulhu and RuneQuest.

GM sign-up coming soon. Todd personally had a blast running a game last year from the comfort of home.

Contact AetherCon on their web page form, found here.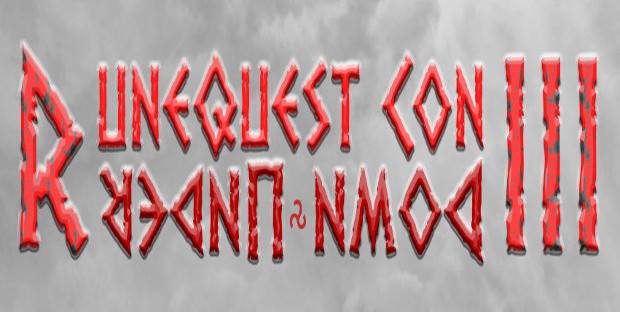 RuneQuest Con Down Under III
RuneQuest Con DownUnder is on Sunday, November 11 at Kryal Castle, Victoria.
This will be a 9am to 9pm event with a day's events ticket for $60 inc lunch plus a dinner and LARP ticket for $60. Agenda includes Kyral Castle events (normally $70 for a single ticket!), design panel events, game session, auction etc. Plus giveaways from Chaosium!
This event is endorsed by Chaosium and organised by the RPG Review Cooperative.

OrcaCon
Chaosium will be running several tables of non-stop Call of Cthulhu and RuneQuest at OrcaCon this January in Seattle. We will be running the "first looks" for the 2019 convention scenarios and taking feedback from the GMs to refine these adventures before the big events next summer.

Come be a part of that team!

Contact Todd@Chaosium.com to ask about being a GM for this event.