Call of Cthulhu Classic: Printing and Shipping update
Posted by Michael O'Brien on 1st Feb 2022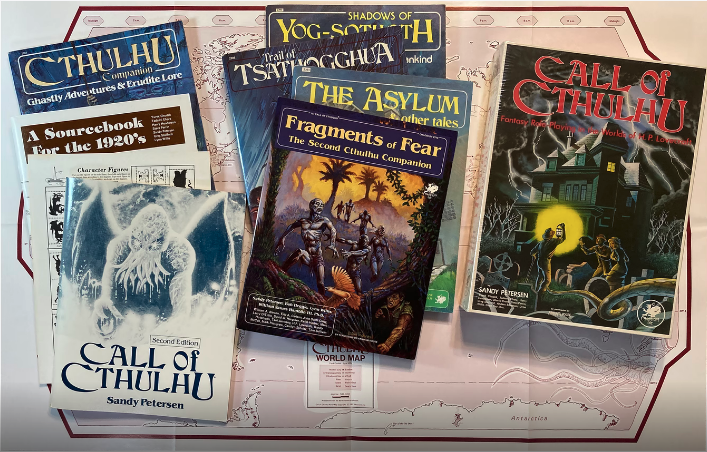 As January came to a close we were pleased to be able to update our Call of Cthulhu Classic Kickstarter backers with the best news: all of the printing of the boxes and their contents has been completed and collation of the boxed sets has been underway all month.
The latest word from the Printers is that the last of the 2" and 1" boxed sets – all 10,000 of them in total* – are almost ready for bulk shipment to our warehouses. The scheduled date is February 22nd. There have been delays at the ports we will be shipping from, mainly due to the ongoing shortage of shipping containers. There are 3 shipments we have arranged:
to our Australian warehouse (for backers in the Australia and New Zealand region)
to our EU warehouse (for backers in the UK and European region)
to our US warehouse (for backers in the US, Canada and the Rest of the World not mentioned above)
Please note that the US warehouse will be forwarding on some of the boxed sets to our Canadian fulfillment warehouse, and our EU warehouse will be forwarding some of the boxed sets to our UK fulfillment warehouse.
Until the ships have actually sailed we do not have specific arrival dates. Unfortunately, we're unable to guarantee there will not be other delays at the ports, both for loading and unloading. In particular, we have been cautioned about the ongoing delays due to the shortage of truck drivers in both the US and the EU.
We appreciate everyone's patience in these trying times!
*if you missed the Kickstarter, we'll be selling the remaining copies of Call of Cthulhu Classic via Chaosium.com AFTER distribution to backers is completed.