Designing the new RuneQuest - Part 18
Posted by Michael O'Brien on 13th Aug 2017
By Jeff Richard
It's been awhile since the last RQ Design note but we have some awesome news for you all - the RuneQuest core rules are finished and we've now moved into final art and layout!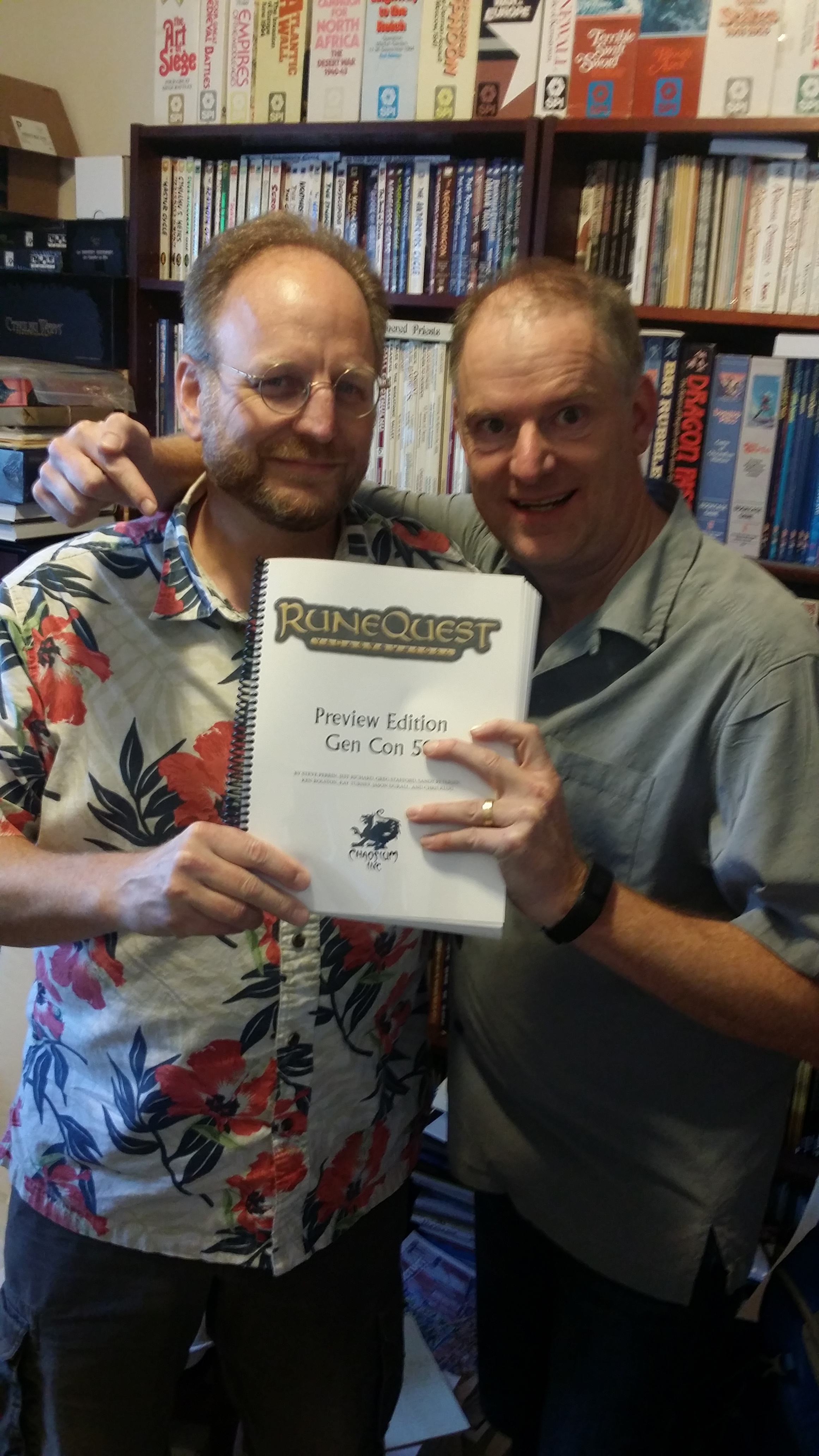 And for those attending GenCon 50, here's some ever better news: a preview edition of the new RuneQuest rules will be available at the Chaosium booth at GenCon. There's only a one hundred of these available and they are only available at GenCon, so get your copy while supplies last.
The preview edition is 300 pages long. It is a complete rule set for Dragon Pass, Prax, and Kethaela, with complete rules for Rune Magic (including 20 cults for adventurers), Spirit Magic, and even Sorcery.
L: Rick and Jeff, showing off one of the special preview copies