Cut yourself a deal on Black Friday and Cyber Monday at Chaosium.com
Posted by Michael O'Brien on 22nd Nov 2017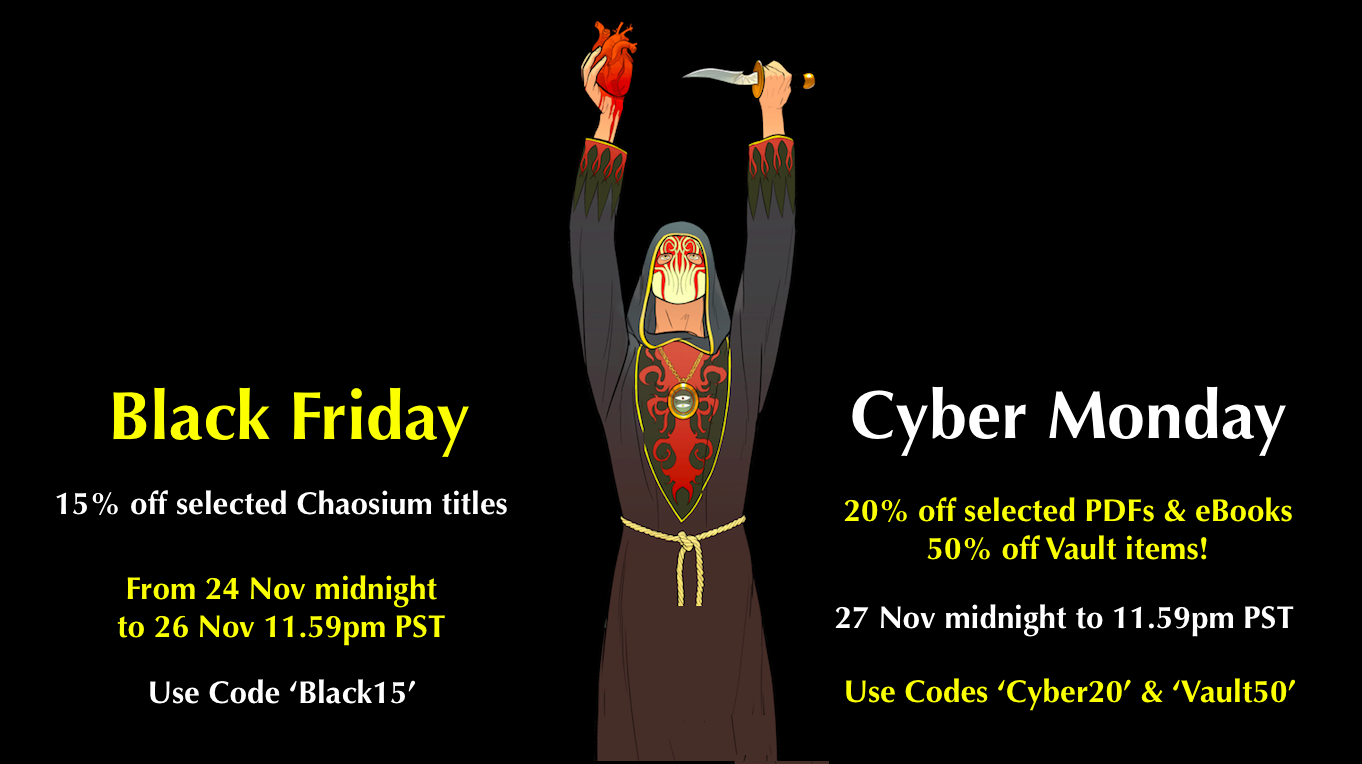 Cut yourself a deal on Black Friday and Cyber Monday at Chaosium.com! There are literally hundreds of different Chaosium titles on offer, including RPGs and fiction.
Our Black Friday Sale starts at midnight on Friday 24 November and runs through Squamous Saturday to end on Spectral Sunday 26 November at 11.59pm PST.
Use Code 'Black15' to get 15% off selected Chaosium titles!
This is followed on November 27 by our Cyber Monday Sale, starting at midnight through to 11.59pm PST.
Use Code 'Cyber20' to get 20% off selected PDFs and eBooks.
Use 'Vault50' to get 50% off everything in The Vault!
Black Friday and Cyber Monday discounts do not include the following titles: Call of Cthulhu Keeper Rulebook, Investigator Handbook, Slipcase Set, Keeper Screen Pack, Petersen Guide, Doors to Darkness, Pulp Cthulhu, Grand Grimoire, Two-Headed Serpent, Reign of Terror, Horror on the Orient Express, Khan of Khans, Petersen's Abominations and Down Darker Trails.
[Please note: if you previously purchased the Down Darker Trails PDF and received a coupon for the physical book, you will need to redeem separately as only one coupon code can be used per order.]