Chaosium at PAX Aus next weekend (Oct 27 - 29)
Posted by Michael O'Brien on 23rd Oct 2017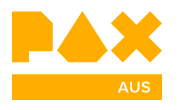 Chaosium will be at PAX Aus in Melbourne, Australia this weekend!
Come see us at the Melbourne Exhibition Centre, October 27-29. There are still limited single day tickets available.
CALL OF CTHULHU DEMO SCENARIOS
Thanks to an awesome team of volunteer GMs, we'll be running two demo scenarios from the Cult of Chaos:
The Dead Boarder - by Todd Gardiner
"A grisly discovery leads to a mind-shattering experience!"
The Necropolis - by Melbourne's own Leigh Carr
"Uncover Terrifying Secrets in the Sands below Egypt"
Each adventure takes approximtely 90 minutes to 2 hours to play. These have been written as introductory Call of Cthulhu adventures, ideal for people who have never played the game before (or who have never even played a tabletop RPG before) to get a taste of it. But seasoned Call of Cthulhu hands will enjoy playing them too.
AMAZING DEALS AT THE BOOTH!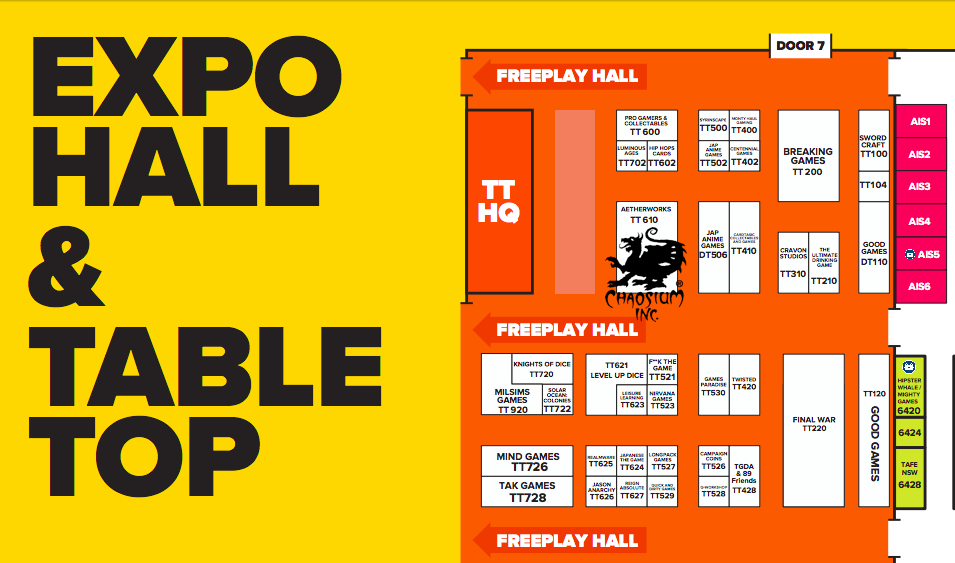 Chaosium is sharing a booth with our Australian distributors Aetherworks (TT610) - come check out our corner, dedicated to Call of Cthulhu, RuneQuest, Glorantha and other Chaosium releases at special PAX Aus prices!
All prices in Australian Dollars (AUD) - while stocks last
CALL OF CTHULHU 7TH ED CURRENT
7th Edition slipcase set 120
Call of Cthulhu Keeper Rulebook Hardcover 50
Call of Cthulhu Investigator Handbook Hardcover 40
Call Of Cthulhu Keeper Screen Pack 25
Pulp Cthulhu 45
Call of Cthulhu 7th Edition: Keeper Decks 25
The Grand Grimoire of Cthulhu Mythos Magic 40
Horror on the Orient Express Box Set 120
The Two Headed Serpent 45
Call of Cthulhu Nameless Horrors 15
Doors to Darkness 35
Petersen's Field Guide (Hardcover) 25
Canis Mysterium 10
H.P. L's The Call of Cthulhu for beginning readers 20
Call of Cthulhu: The Coloring Book 10
OLDER STOCK
Malleas Monstrorum 15
CHAOSIUM RPG BUNDLE - any 3 of these titles $20
Devil's Gulch 10
The Magic Book 10
Magic World 10
Advanced Sorcery 10
Enlightened Magic 10
Astounding Adventures 10
Blood Tide 10
The Stars are Right! 10
Secrets of Morocco 10
H.P. Lovecraft's Dreamlands 10
Arkham Now 10
Strange Aeons II 10
Curse of the Cthonians 10
Atomic-Age Cthulhu 10
Cthulhu by Gaslight 10
Terror from the Skies 10
Secrets of Tibet 10
Ripples From Carcosa 10
HeroQuest Core Rule Book 10
Argan Argar Atlas 10
GLORANTHA - RUNEQUEST - HEROQUEST
Gloranthan Classics - Griffin Mountain 20
Gloranthan Classics - Cult Compendium 20
Gloranthan Classics - Borderlands and Beyond 20
HeroQuest - Sartar: Kingdom of Heroes 20
HeroQuest - Sartar Companion 20
HeroQuest - Pavis: Gateway to Adventure 20
HeroQuest - Glorantha 25
The Coming Storm - The Red Cow Volume 1 20
24 Poster Map Set of Glorantha 20
6 Poster Map Set of Genertela 20
King of Sartar 10
RuneQuest Classic Hardcover 25
RuneQuest Classic Leatherette Bundle 35
RuneQuest Old School Resource Pack 30
Guide to Glorantha book set 150
Guide empty slipcase 20
DICE
Black-green Call of Cthulhu 7th Edition dice set (7) 5
FICTION
FICTION BUNDLE - any 3 of these titles $10 10
The Yellow Sign 5
The Book of Dzyan 5
The Three Imposters and other Stories 5
The Necronomicon 5
Arkham Tales; Legends of the Haunted City 5
Cthulhu's Dark Cults 5
The Yith Cycle 5
Eldritch Evolutions 5
Undead and Unbound 5
Eldritch Chrome 5
Steampunk Cthulhu 5
Extreme Planets 5
Edge of Sundown 5
Mark of the Beast 5
Legacy of the Reanimator 5
Cassilda's Song 5
H.P. Lovecraft's Dunwich 5
QUICKSTARTS
RuneQuest Quickstart 5
CoC 7th ed. Quickstart 5
Alone Against the Flames 5
BOARD GAME
Khan of Khans