13th Age in Glorantha Update: Chapters 6 & 7 now laid out
Posted by Michael OBrien on 14th Dec 2017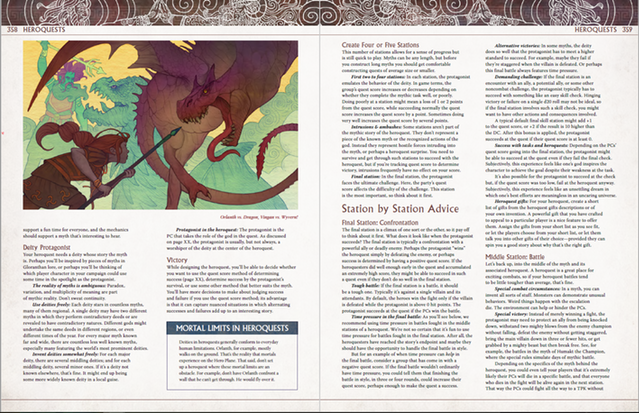 In the latest Kickstarter update for 13th Age Glorantha, Rob says "I'm not making timing promises but we're getting close".
We're now laying out the last chapter, Chapter 8: Adventures—after that comes the credits, appendices and the covers. When we've got the first version of the full PDF available for people, the plan is to turn on BackerKit fully to allow people to manage pledges and add books and other items.
Go to the Kickstarter update for more details, including some layout spreads from Chapter 6: HeroQuests.