Women in Tabletop Gaming Month #18: Chaosium interviews Stephanie McAlea
Posted by Michael O'Brien on 23rd Jun 2018
Lynne Hardy interviews independent Call of Cthulhu publisher and cartographer Stephanie McAlea for Women in Tabletop Gaming Month
1. What is your background?
My background starts out in Welsh-speaking-only schools before moving to England. My creative background was in graphic design, and my pastime background is Arthurian history. I started making maps freelance for RPGs some years ago, but have now retired and focus solely on publishing.
2. How long have you been gaming? What attracted you to it in the first place, and how were you introduced to it?
In 1983, one of my school friends bought D&D and, as a socially awkward, not-yet-out trans girl, it was the perfect opportunity to hang out with boys with decent characters (personally) and pretty rubbish characters (in game)—LOL. We decided to try a different game a year later and everyone wanted to play Gamma World, but I convinced them to try an unusual game in a green box called Call of Cthulhu. Thirty-five years later, I now make books for Call of Cthulhu.
3. How did you get into the gaming industry?
I can't quite remember, but it was for companies that aren't around anymore. The first time I was treated professionally was by Miskatonic River Press (More Adventures in Arkham Country) and Chaosium (Devil's Gulch).
4. What was the first gaming product you worked on, and in what capacity?
Far Heavens, as a cartographer. Yet to see print.
5. What was the last gaming product you worked on, and in what capacity?
I'm still working on it (Fear's Sharp Little Needles). I'm the boss, cartographer, and kicking dog on FSLN, but lately I've become quite ill and have had to slow down or stop. Pneumonia is not your friend, kids!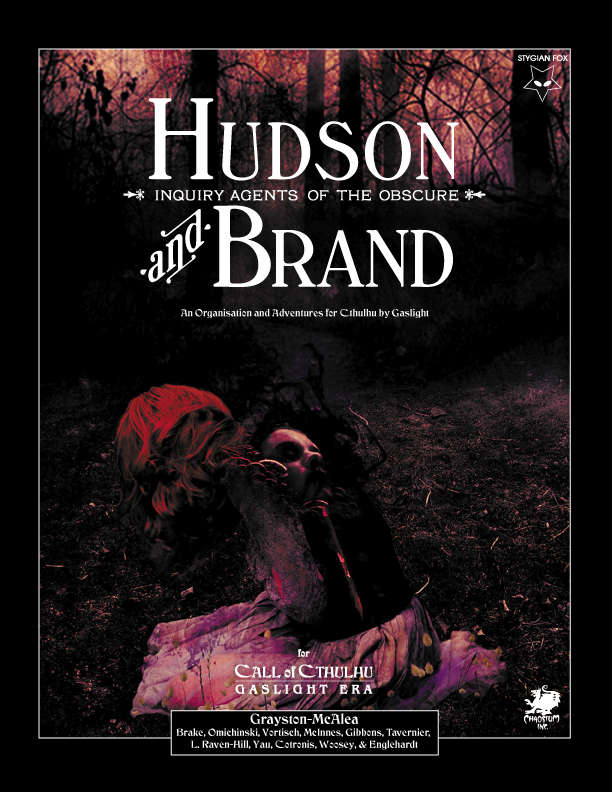 6. What has been the most challenging gaming product you've worked on, and why? (Alternatively, this could be the gaming product you've learned the most from working on)
Clients who change their mind or want a thousand tweaks! Other than that, I'd prefer not to say, but it did encourage me to retire.
7. What has been the most enjoyable/rewarding gaming product you've worked on, and why?
Horror On The Orient Express by Chaosium and Age of Arthur by Wordplay Games are the two commissions I'm most happy with. In terms of publishing, it has to be Hudson & Brand, Inquiry Agents of the Obscure for Cthulhu by Gaslight. It's beautiful.
And now for some more frivolous ones:
8. Just how large is your dice and/or stationary collection?
As I have hundreds of dice bags filled with H&B dice: quite a few. Personally, I have about five sets (not including the new Elder Dice) that I use regularly.
9. What is your favourite gaming snack?
Sugar-free jelly snakes from Marks and Spencer's. Heavenly!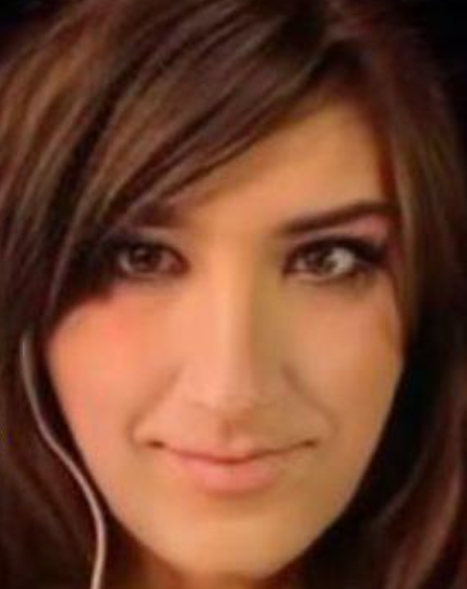 10. What's the most unusual/exotic location you've gamed in? Or that one of your games has been played in?
I ran a game outside a graveyard on the Great Orme, at Llandudno, North Wales. It's a site that's been in use for thousands of years, so I thought it would be creepy. It didn't work, as those who were freaked out about the location didn't pay attention to the game, and those who were into the game forgot they were in a van outside a graveyard!