WeAreAllUs: Greg Stafford's 'The Quest of the Red Blade' will appear in print for the first time on Oct 10
Posted by Michael O'Brien on 20th Sep 2019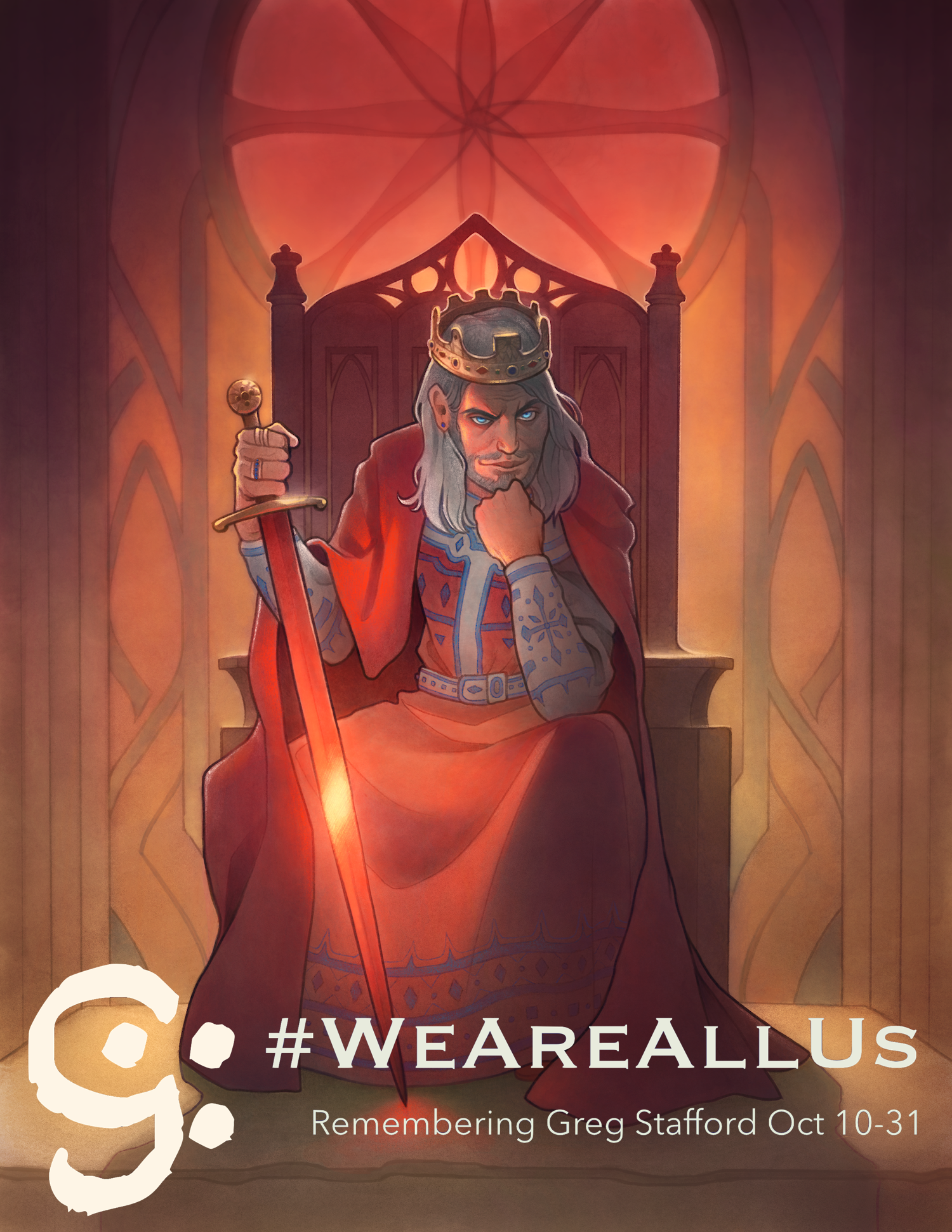 On OCTOBER 10 we're marking the first anniversary of Chaosium founder Greg Stafford's passing by releasing a set of new FREE adventures for all our major game systems (RuneQuest, Call of Cthulhu, King Arthur Pendragon, 7th Sea, HeroQuest). To honor Greg's legacy we're encouraging Chaosium fans and gamers in general to play a tabletop game from October 10 to October 31 in his remembrance.
Greg considered King Arthur Pendragon his masterpiece, so we're excited to be releasing The Quest of the Red Blade. Originally written by Greg himself in 1991, with revisions and editing by Pendragon line editor David Larkins, it will see print for the first time on October 10. Here's a summary of the adventure:
The Player-knights are sent on a quest into the wilds of Cambria by the aging Round Table knight, Sir Gregor de Stafford. After a perilous journey, they are confronted with a difficult moral choice, as the object of their quest is held by an unworthy man who is also their host. Yet there are even more terrible events transpiring at the Castle of the Kite, and what starts as a simple quest for a magical sword soon presents an opportunity to sacrifice everything in the name of a boy in need.
We have already announced The Sword of Kings for 7th Sea and The Lightless Beacon for Call of Cthulhu, to be released as free downloads in Greg's remembrance on October 10. We will announce the RuneQuest and HeroQuest Glorantha free adventures soon.
#weareallus
art by Michelle Lockamy