WeAreAllUs: 'The Sword of Kings' free 7th Sea Adventure to be released in memory of Greg Stafford on Oct 10
Posted by Michael O'Brien on 14th Sep 2019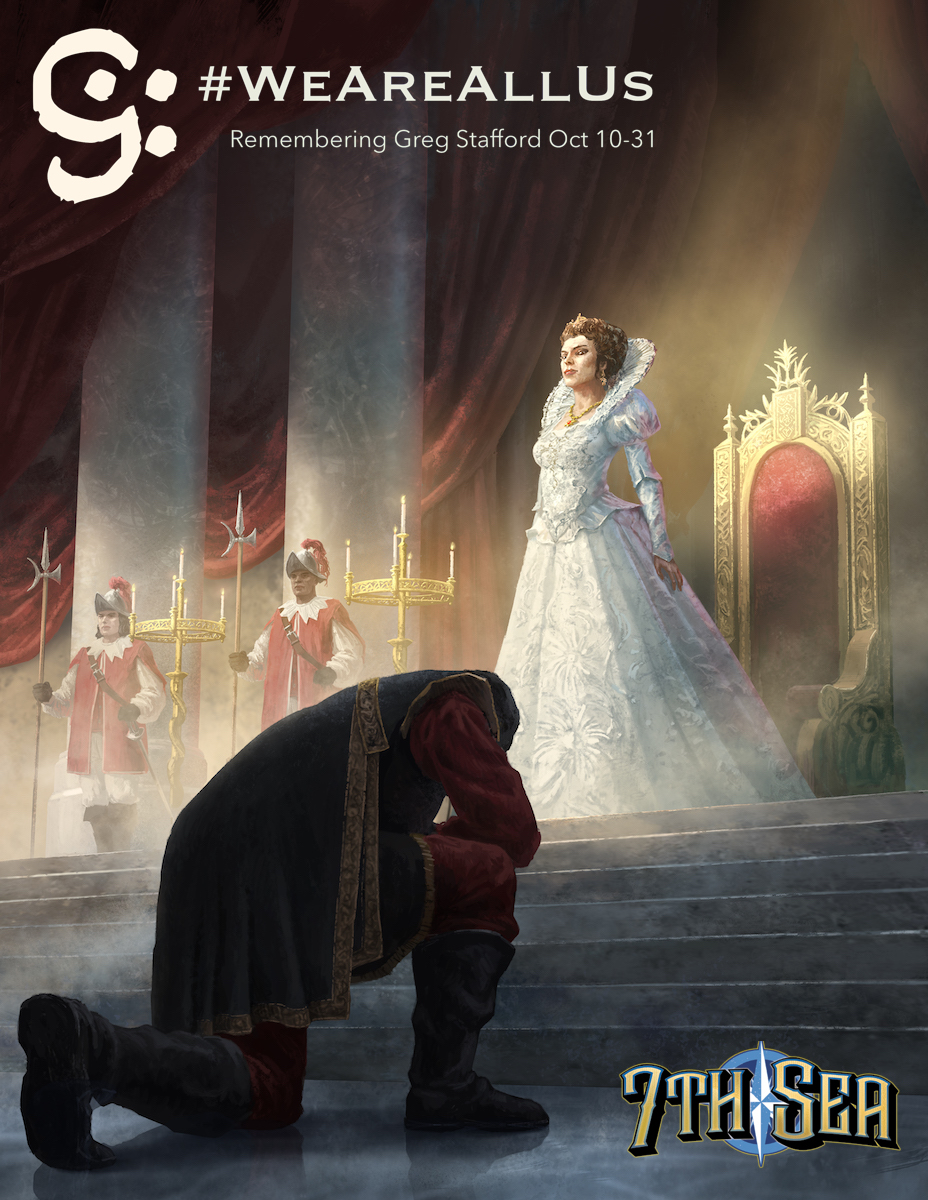 OCTOBER 10 is the first anniversary of the passing Chaosium founder Greg Stafford, and to honor his legacy we're encouraging Chaosium fans and gamers in general to play a tabletop game from October 10 to October 31 in his remembrance.
To support that, Chaosium is releasing a set of new FREE adventures for all our major game systems (RuneQuest, Call of Cthulhu, King Arthur Pendragon, 7th Sea, HeroQuest) you can play. We'll share the details of these scenarios between now and October 10. Here's the first of them:
7th Sea creator John Wick has written a new adventure for the occasion: The Sword of Kings.
"Avalon is a land of legends, but none so mysterious as Caledfwlch, "the sword of kings." The sword was thought lost for centuries, but now, a villainous noble in the Highland Marches may be on the verge of discovering the sword, giving him the right to challenge Queen Elaine's claim to the throne of Avalon. Are the rumors true? And if they are, can your Heroes stop him before he uses Calefwlch to cut through the delicate balance holding the Glamour Isles together?"
The Sword of Kings will be available as a free download on October 10th.
In the mean time, read John Wick's tribute to Greg, 'The Grey Crane'.
#weareallus