WeAreAllUs: download Greg Stafford's 'The Quest of the Red Blade'
Posted by Michael O'Brien on 10th Oct 2019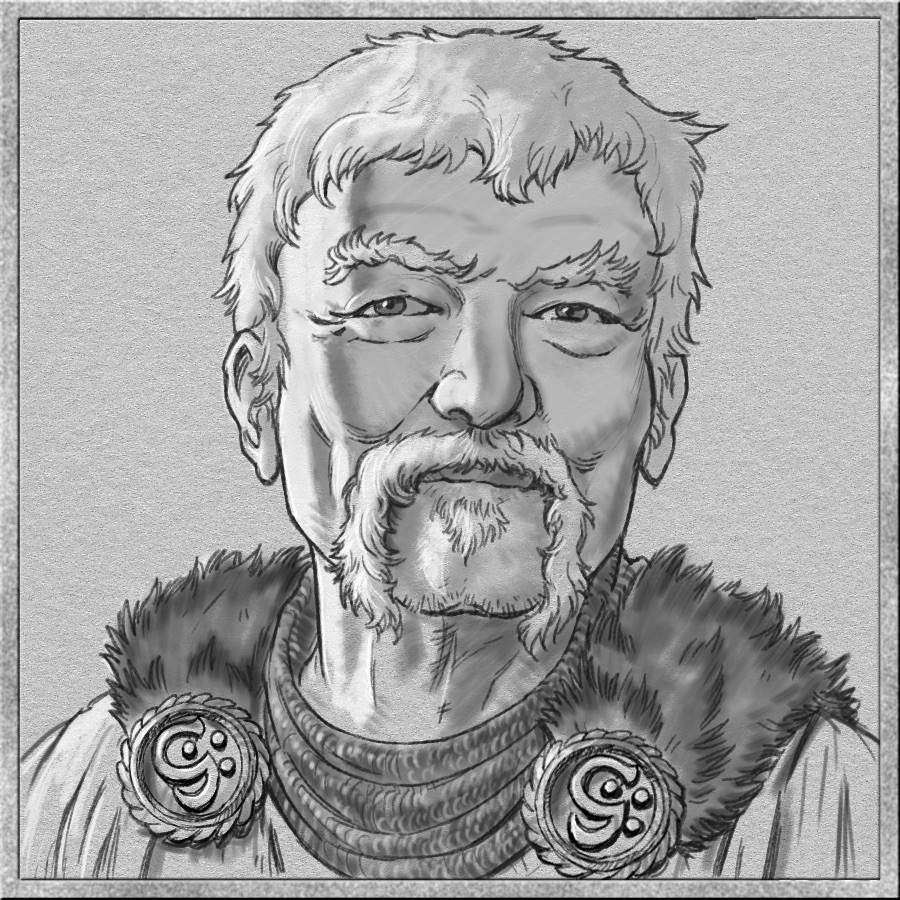 We're commemorating the first anniversary of the passing of Chaosium founder Greg Stafford with the release of new free adventures for all our major game systems. To honor Greg's legacy we're encouraging Chaosium fans and gamers in general to play a tabletop game from October 10 to October 31 in his remembrance.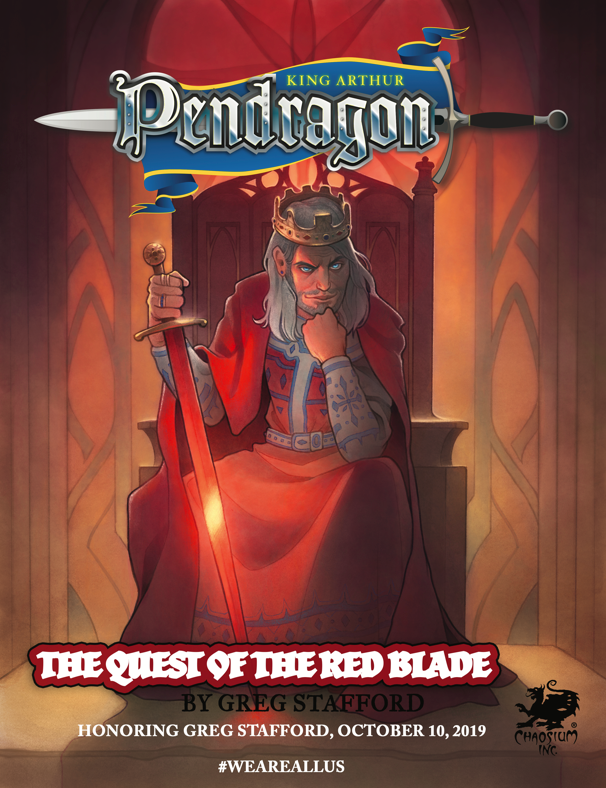 For King Arthur Pendragon, here is The Quest of the Red Blade, by Greg Stafford himself. It was originally written by Greg in 1991, and has revisions and editing by Pendragon line editor David Larkins.
The adventure even features an "aging Round Table knight, Sir Gregor de Stafford". Above is the portrait of Sir Gregor we commissioned John Bridges to create for this release.
Download The Quest of the Red Blade here:
#weareallus