Watch on YouTube: the Stream of Chaos takes you back to the French Revolution with 11 episodes of Reign of Terror
Posted by Michael O'Brien on 21st Sep 2022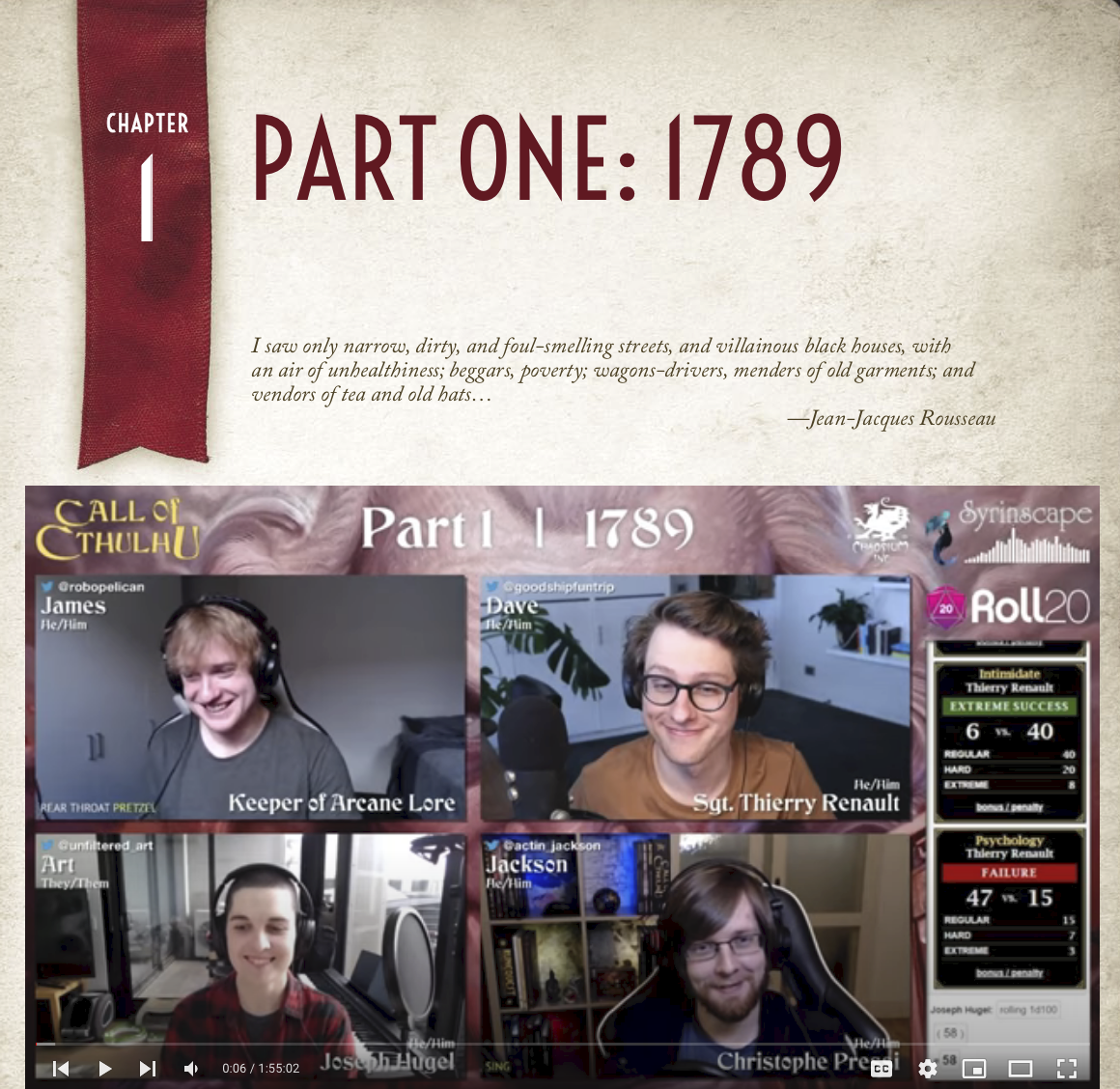 Paris, 1789: Mythos Horrors during the French Revolution!
The award-winning team from the Stream of Chaos were tossed into the terror of the French Revolution – and you can watch their tribulations on YouTube.
Playing through the two scenarios in our Call of Cthulhu release Reign of Terror, investigators Dave, Art and Jackson descend into the catacombs of Paris and brave the intrigues of courtly life, where debauchery and wickedness bring their own terrors. Keeper James (one of the co-authors of the book) then catapults the investigators into a conspiracy during the The Terror itself, where they must find a way to stop a nightmare that would plunge France and the rest of Europe into darkness.
Watch all 11 episodes at Chaosium's YouTube channel:
Reign of Terror is an epic two-part historical scenario, set during the French Revolution. It is playable as a stand-alone adventure or as an historical interlude for use with Chaosium's premium campaign Horror on the Orient Express.!
Reign of Terror - hardback + PDF: $34.95
Horror on the Orient Express - 2 volume hardback + PDF: $89.99