Unnatural Selections #73 - what reviewers are saying about Rivers of London: the Roleplaying Game
Posted by Michael O'Brien on 9th May 2023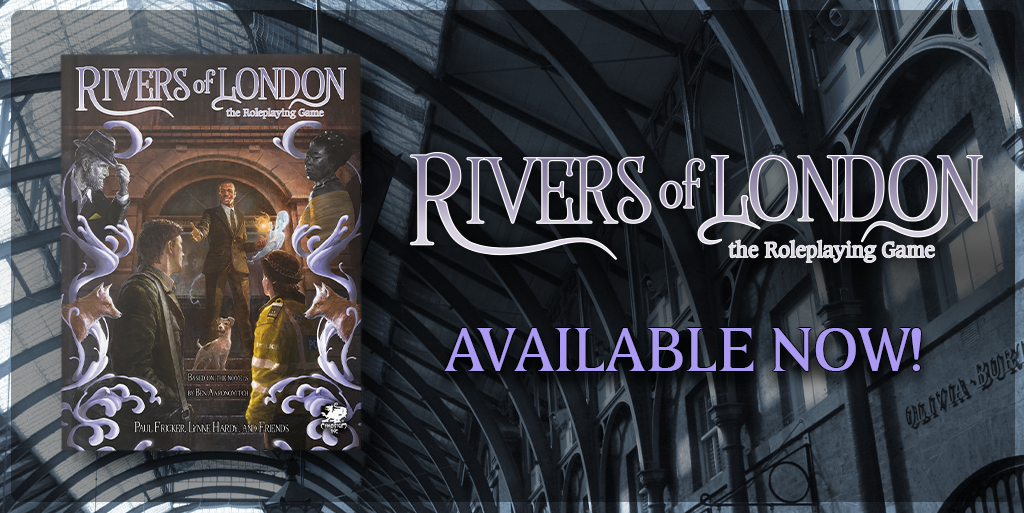 The 'Unnatural Selections' series is our regular round up of notable Chaosium reviews worth a look.
Rivers of London: the Roleplaying Game is out now in hardback and special leatherette! Here's what reviewers are saying about our core book containing everything you need to start exploring Ben Aaronovitch's magical version of London.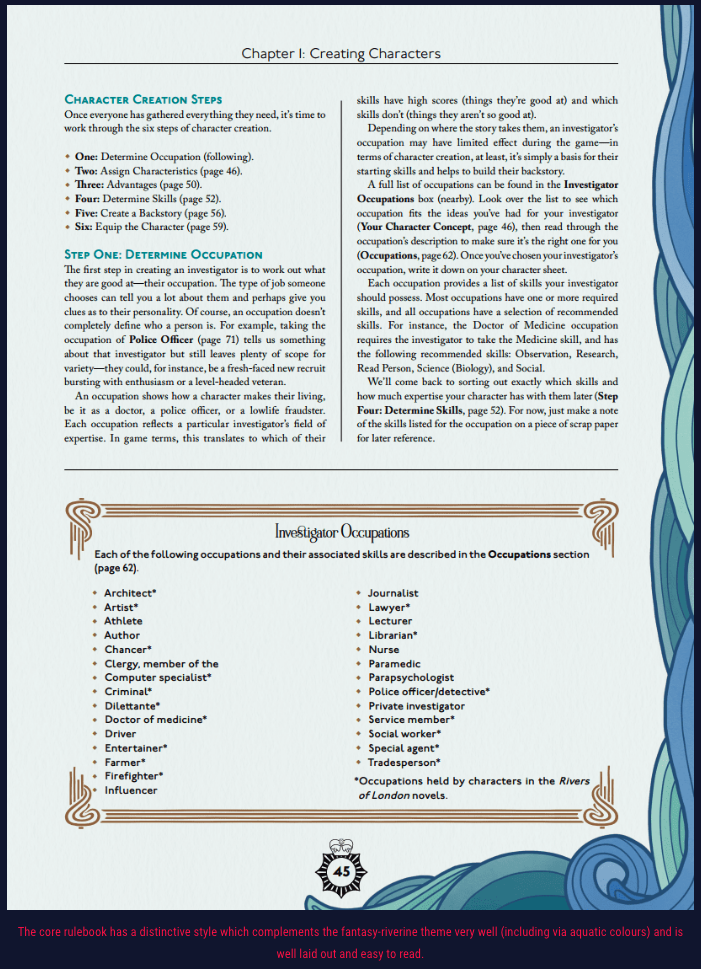 "A superb adaptation" - Rolling Boxcars.
"Rivers of London is in good hands... Gamers new to the system or new to RPGs will find a surprisingly clear and concise presentation of the rules in a step-by-step procedural format, complete with meaningful and relevant examples that are both easy to understand and easy to find." — Runeslinger.
"A fantastic gateway into tabletop role-playing games… All in all, if this was your first ever role-playing game, you're in good hands... If you're a fan of the series of novels, this game is probably a must-have. Alternatively, if you're looking for something that isn't loaded with well-worn fantasy tropes, then this might be worth considering, especially for novice gamers." — British Fantasy Society.
"Based on the wildly successful novels of the same name, the Rivers of London RPG blends fantastical adventures with good old police procedural action to create a wonderfully unique experience at the tabletop." — Tabletop Gaming Magazine #77.
"A superb realization of a much-loved series, dripping with character while offering fast and streamlined mechanics. Another classic in the making, and deservedly so... Chaosium have been pushing out great game after great game for years now, and this is no exception. A delight." — Paul Mackintosh. RPGNet.
"The whimsical and at times humorous Urban Fantasy setting of Rivers of London makes it ideal as either a first TTRPG or a transition game for players looking to expand beyond Dungeons & Dragons. There's just enough familiar fantasy stuff to be engaging, but not so much that it feels tired or cliched. The core rulebook has a distinctive style which complements the fantasy-riverine theme very well (including via aquatic colours) and is well laid out and easy to read... It goes without saying that if you're a fan of the novels, Rivers Of London: The Roleplaying Game is a must-have addition to the bookshelf, and stands alone in its own right as an excellent and accessible TTRPG with something to offer everyone." — GameOnAUS.
"(The) close relationship with Aaronovitch and the team's passion for the project has paid off with a game that faithfully captures both the tone and feel of the books."
— 'Scry me a River' - Wyrd Science #4.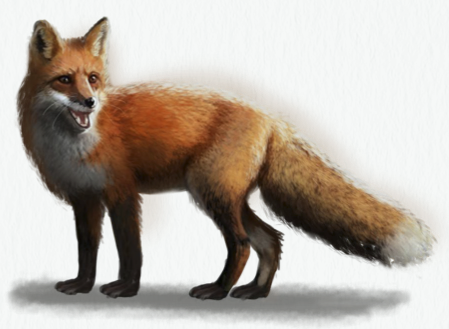 "The game is rich with Ben Aaronovitch's magic; and Chaosium's too. I'm happy to recommend the game to everyone... I can see people trying Rivers of London as their first non-5e game." — Geek Native.
"9/10: You don't have to be well-versed in Rivers of London to want to pick up this roleplaying game… a 'must own'. — The Gaming Gang.
"One we have been anticipating for some time..." — RPG Imaginings; here is their unboxing: